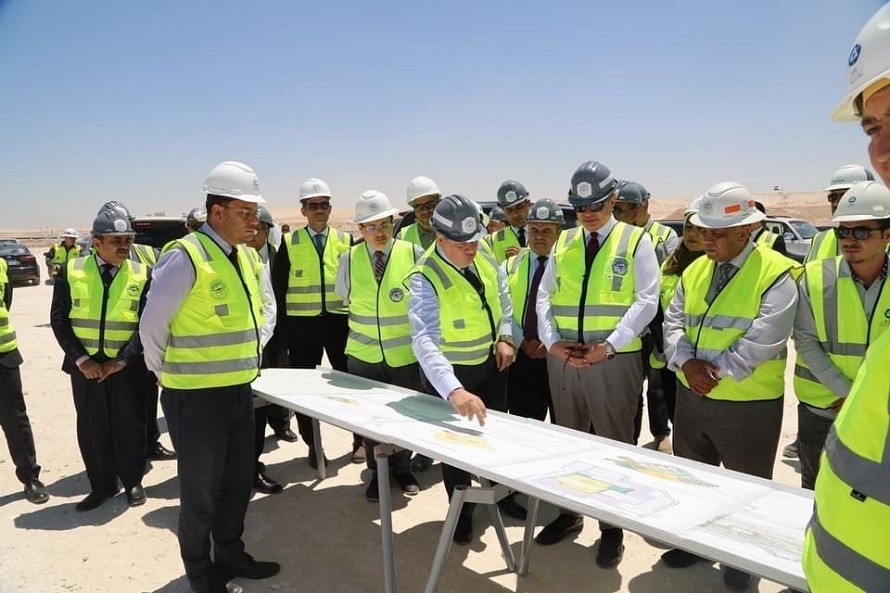 Egypt's Nuclear and Radiological Regulatory Authority (ENRRA) has given permission for construction of the second unit of the El-Dabaa NPP, which is being built on the Mediterranean coast with the assistance of Rosatom. "Following a review of the safety report, the Egyptian Nuclear & Radiological Regulatory Authority decided to approve the issuance of a permit for the construction of the second unit of the nuclear power plant," according to a representative of ENRRA, quoted by the Al-Yaum al-Sabia news portal. It said the ENRRA council "will continue to monitor compliance with safety conditions at the stage of construction and installation of equipment at the second unit of the nuclear power plant."
In June, ENRRA issued a permit for the construction of unit 1 and in July first concrete was poured at the site. At the end of September work was completed on the foundation for unit 1. Earlier it was reported that the start of construction for unit 2 is scheduled for November, according to the Egyptian Ministry of Electricity. "The start of construction of the second power unit coincides with the professional holiday of nuclear power workers, established in Egypt by the nuclear power plant administration," it said.
The El-Dabaa NPP will comprise four units with generation III+ VVER-1200 pressurised water reactors. The NPP is being constructed in accordance with contracts that entered into force in December 2017 based on an inter-governmental agreement signed by Egypt and Russia in 2015. Russia will arrange for the training of the Egyptian personnel, and assist in the operation and maintenance of the plant for the first 10 years. The $30 billion project is mainly financed through a $25 billion Russian loan.