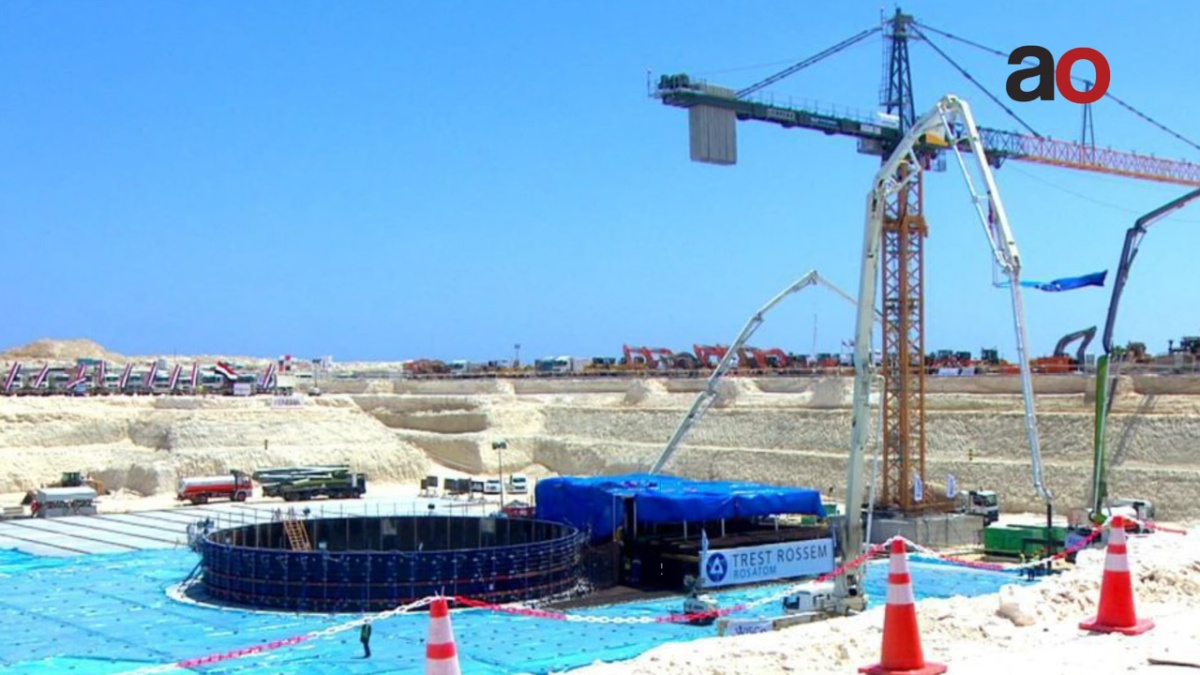 Egypt has completed construction of the foundation for the first VVER-1200 unit of the El-Dabaa NPP, Egypt's Minister of Electricity and Renewable Energy Sources, Mohammed Shaker, announced recently at the 66th International Atomic Energy Agency General Conference.
First concrete was poured in July for the plant, after the Egyptian Nuclear and Radiological Regulatory Authority issued a permit for construction of the first unit which is in June. The reactor pressure vessel for the unit is already being manufactured in St Petersburg.
El-Dabaa NPP, Egypt's first NPP, under construction by Rosatom in Matrouh Governorate on the Mediterranean coast, will comprise four units with generation III+ VVER-1200 pressurised water reactors. The NPP is being constructed in accordance with contracts that entered into force in December 2017 based on an inter-governmental agreement signed by Egypt and Russia in 2015. Russia will supply nuclear fuel throughout the lifecycle of the plant, arrange for the training of the Egyptian personnel, and assist in the operation and maintenance of the plant for the first 10 years. The $30 billion project, is mainly financed through a $25 billion Russian loan. Rosatom will build a special storage facility and deliver casks for storing used nuclear fuel. Localisation of the construction of the plant will be more than 25%, according to Rosatom Director General Aleksey Likhachev.
---
Image: Pouring of first concrete at El-Dabaa nuclear power plant (courtesy of Rosatom)