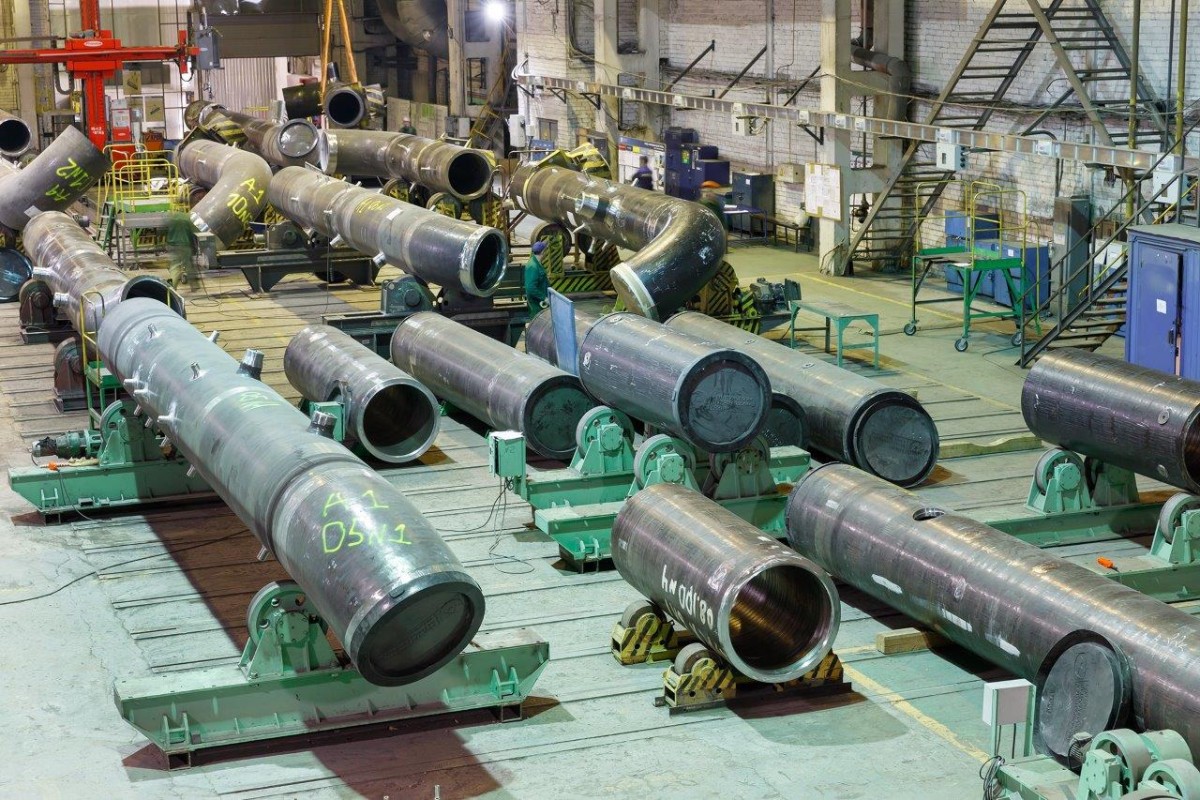 The Petrozavodsk branch of JSC AEM-Technologies (part of the mechanical engineering division of Rosatom – Atomenergomash) has manufactured the first pipe assembly of the main circulation pipeline (MCP) for unit 7 of the Tianwan NPP under construction in China.
Pipe assemblies are both straight sections of the pipeline and connections of straight pipes with curved elbows. An anti-corrosion coating is applied to the inner surface of the pipes, then the pipes are connected to the elbows. After heat treatment, branch pipes and fittings are welded to the pipes, and machining is carried out. Necessary control operations, including x-ray examinations, alternate the entire manufacturing process. Cleaning, painting and packaging complete the tube assembly production cycle. For one power unit, it is required to process 36 pipe blanks and assemble 16 MCP units from them.
The MCC with an internal diameter of 850 mm and a total length of 146 metres connects the main equipment of the NPP primary circuit: the reactor, steam generators and main circulation pumps. It is designed for circulation of the primary coolant at temperatures up to 330 degrees Celsius under high pressure - 160 atmospheres. To protect the pipeline from the aggressive effects of the coolant, an anti-corrosion coating is applied to the inner surface of forged blanks. Recall that Petrozavodskmash was the first in Russia to master the technology of manufacturing seamless clad pipes for NPPs.
Tianwan NPP is located in Jiangsu Province, China. Units 1&2 with VVER-1000 reactors were handed over to the customer and put into warranty operation in 2007. Units 3&4 were put into warranty operation in 2018. In the same year, an intergovernmental protocol and a framework contract for the construction of units with VVER-1200 reactors were signed for unit 7&8.
---
Image: First pipe assembly for the MCP to be installed at unit 7 of the Tianwan nuclear power plant in China (courtesy of Rosatom)