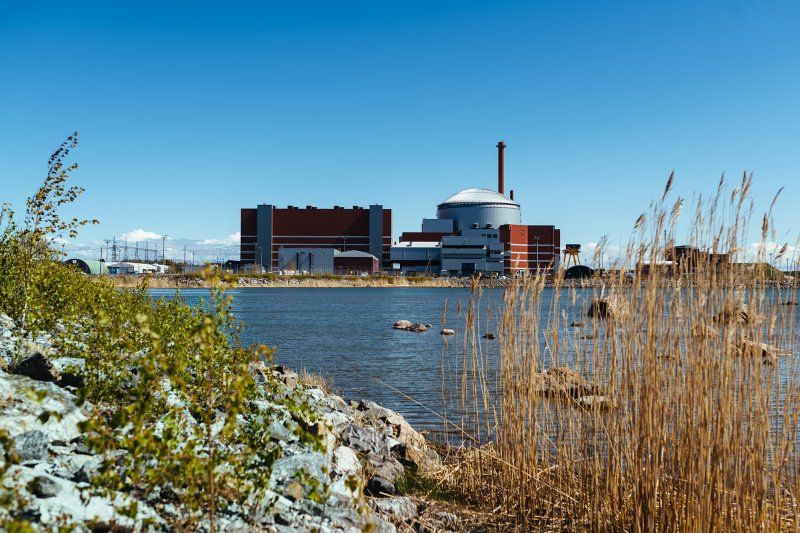 The maintenance and repair work on the turbine side of the EPR reactor at unit 3 of the Olkiluoto NPP has been completed, according to plant owner-operator Teollisuuden Voima Oyj (TVO). Trial operation continues at 60% power level, corresponding to a production of about 850MWe. The nominal power of the Olkiluoto 1 and Olkiluoto 2 units is 890MWe. The production of the trial operation phase of Olkiluoto 3 corresponds to about 10% of the current electricity consumption in Finland at a power level of 60%. TVO noted.
During trial operation, the unit is subjected to numerous tests lasting a few hours or days, during which the plant unit is run at significantly lower power levels or completely disconnected from the national electricity grid. According to the schedule received from the plant supplier (Areva-Siemens), the test operation will progress to 80% power level tests after mid-August. In this case, Olkiluoto 3 will overtake other Finnish power plant units with its production of approximately 1300MWe. In September, the plant unit will carry out full power tests for the first time, when the plant unit will produce electricity with a power of approximately 1600MWe.
The purpose of the tests during trial operation is to test the plant in different situations at different power levels. At the same time, the functionality of the national network is also tested in, for example, sudden power outages. If repair and maintenance needs are detected during the tests, they will be repaired during the trial operation phase. In the test operation schedule, time has been reserved for future tests concerning the plant as a whole and for their analysis based on previous experiences of the test operation phase.
In June, trial operation of the Olkiluoto 3 was suspended after loose parts detached from the steam baffles were found on the turbine-side intermediate superheater, requiring inspection and repair measures. The plant has suffered recurring technical delays and is more than 10 years behind schedule and significantly over budget.
The test operation phase is now expected to end in December 2022, when the plant unit's regular electricity production begins. Olkiluoto 3's production corresponds to approximately 14% of Finland's total electricity consumption and reduces Finland's need to import electricity.
---
Image: Olkiluoto 3 EPR (photo courtesy of TVO)