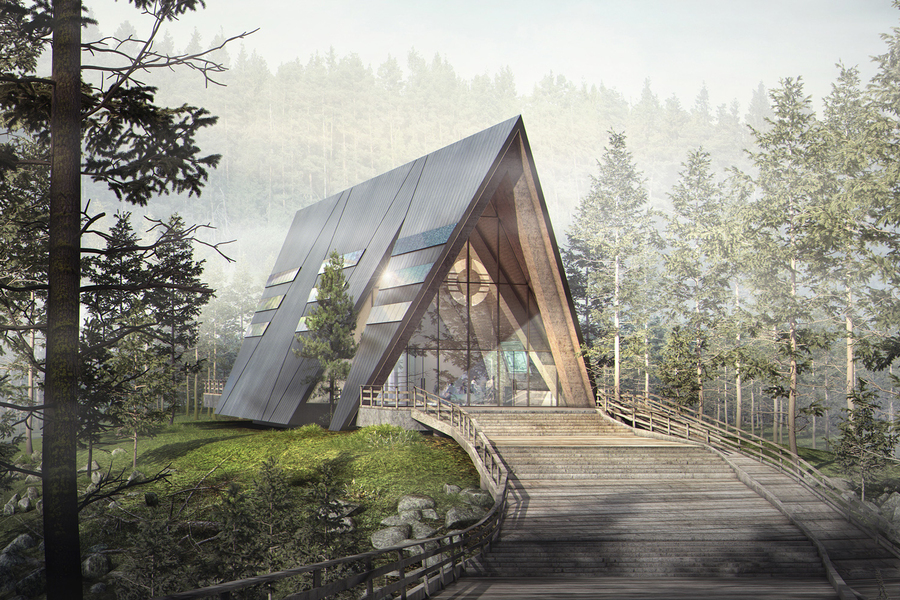 US-based Oklo, developer of the 1.5MWe Aurora microreactor, has submitted a revised licensing project plan (LPP) to the US Nuclear Regulatory Commission (NRC), which had denied a previous application in March 2020 "without prejudice", citing Oklo's "failure" to provide additional technical information related to the maximum credible accident and the safety classifications of the reactor's systems, structures, and components (SSCs).
This was the first-ever combined licence application (COLA) to NRC for an advanced non-light water reactor. However, NRC left the door open for Oklo to submit a revised application in the future. Oklo aims to build and operate an Aurora compact fast reactor at the Idaho National Laboratory site.
Oklo's Aurora design is a fast neutron reactor that uses heat pipes to transport heat from the reactor core to a supercritical carbon dioxide power conversion system to generate electricity. The Aurora 'powerhouse' uses metallic high-assay low-enriched uranium (Haleu), fuel to produce about 1.5 MWe as well as useable heat.
The new LPP is similar to regulatory engagement plans that other developers have developed. "Oklo's reactor design has excellent safety characteristics and robust performance features," Oklo CEO Jacob DeWitte said. "We are working to present these features in a manner similar to what the NRC is used to from licensing light water reactors (LWRs)."
NRC requires five years or more to conduct a licence review and make safety determinations for large LWRs. To support advanced nuclear reactor deployment, the US Congress in the 2019 Nuclear Energy Innovation and Modernisation Act (NEIMA) directed NRC to develop a performance-based, risk-informed, technology-inclusive licensing pathway for commercial reactors. NEIMA also requires NRC to develop a licensing process for advanced reactors that is "predictable, efficient, and timely". NRC is currently developing a new licensing pathway, 10 CFR Part 53, and plans to complete this by the end of 2024.
Meanwhile, several non-LWR advanced reactor developers, including Oklo and Kairos, are spearheading applications under NRC's existing licensing pathways. NRC's dismissal of Oklo's previous COLA was unexpected. "Although Oklo responded to every request for information, and the last thing we heard from the NRC was that the information we submitted was helpful, the NRC has denied our first application on the basis of not having submitted information," the company said in a blog post in January. "Yes, it was surprising. And there are elements that were frustrating and even angering."
However, it noted that NRC's actions "are catalyzing a new wave of support, momentum, and introspection from those that support advanced fission". It added: "This might not have happened in the same way had we proceeded on what we and everyone imagined would be a slow process of many smaller 'paper cuts'." Oklo said it would resubmit a COLA based on what it learned through the first review.
---
Image: Artist's impression of Oklo's Aurora powerhouse (courtesy of Gensler)