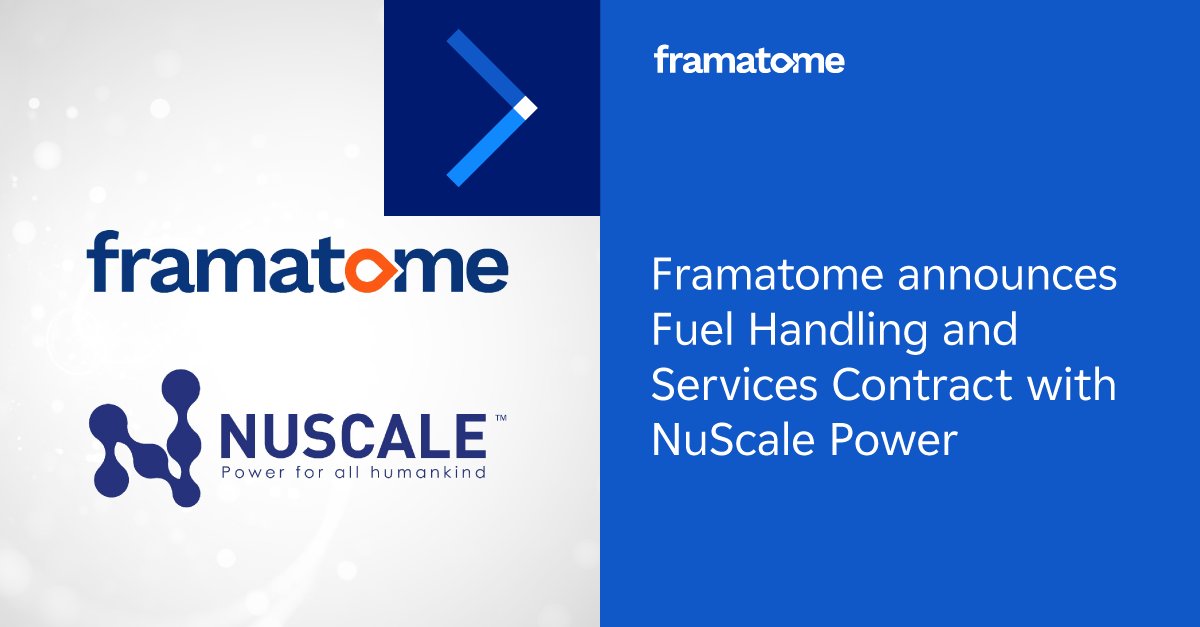 US-based NuScale has announced that it has awarded two new contracts to France's Framatome to design fuel handling equipment and fuel storage racks for NuScale's VOYGR small modular reactor (SMR) power plant. This marks a critical supply chain and manufacturing development step, as NuScale fulfils customers' project timelines to deploy its ground-breaking technology by the end of the decade.
Dale Atkinson, NuScale Chief Operating Officer and Chief Nuclear Officer, noted: "This agreement showcases how NuScale's technology is meticulously developed with a premier international nuclear design and fabrication organization."
Framatome will be partnering with American Crane and Orano to design and adapt its existing fuel handling equipment and high-density used fuel storage rack designs to meet the needs of a NuScale VOYGR power plant. These organisations will develop optimal design and fabrication of this equipment in line with the VOYGR plant deployment schedule.
"These awards build on our partnership as NuScale's fuel assembly supplier and signify an important opportunity with NuScale," said Catherine Cornand, senior executive vice president of the Installed Base business unit at Framatome. "We are deeply rooted in the nuclear industry with proven expertise to assist in developing the next generation of advanced nuclear plants for a transition to clean energy."
This announcement sustains the momentum between NuScale and Framatome, which began in 2014. Through this expanded partnership, the companies will continue to work together on existing fuel design and other engineering and licensing scopes of work, utilizing our combined expertise throughout the commercialisation and deployment of NuScale's VOYGR plants.
The NuScale Power Module (NPM), a small pressurised water reactor that can generate 77MWe and can be scaled to meet customer needs. NuScale's 12-module VOYGR-12 power plant is capable of generating 924MWe, and NuScale also offers four-module VOYGR-4 (308MWe) and six-module VOYGR-6 (462MWe) plants, as well as other configurations based on customer needs.