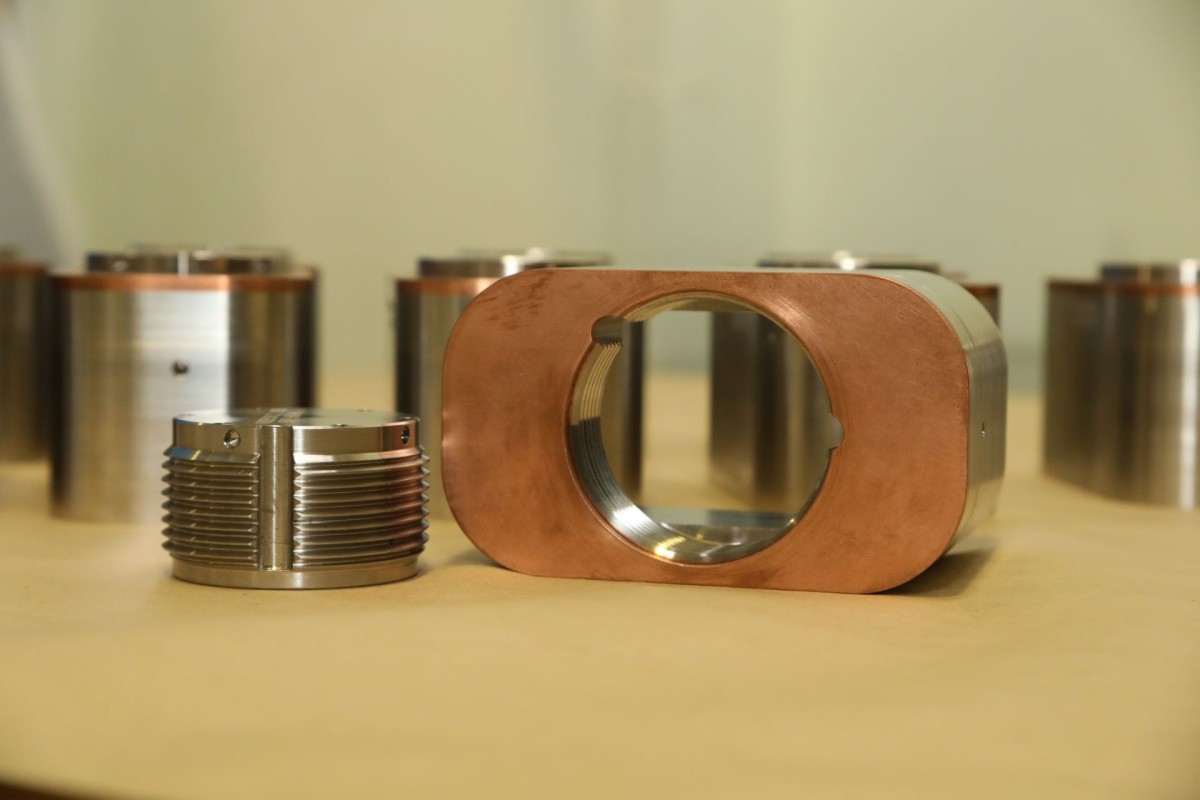 Russian enterprises have completed the manufacture and shipment of pedestals for connectors of blanket modules to the construction site of the international thermonuclear experimental reactor ITER under construction in France. The last batch of these items left the territory of the NA Dollezhal Scientific Research and Design Institute of Power Engineering (Nikiet) in Moscow on 3 October.
The connector pedestals of the blanket modules are relatively small structures that are part of the in-chamber components of the blanket system of the ITER reactor. During installation the bimetallic pedestals will be located on the wall of the reactor vacuum chamber, and then electrical connectors of the blanket modules will be installed on them, designed to short circuit the currents induced in the blanket modules during plasma disruptions to the wall of the reactor vacuum vessel.
The production of pedestals was carried out by Nikiet (part of Rosatom) in cooperation with JSC Composite. The importance of the pedestals lies in the fact that they must be installed before the first plasma is obtained in the reactor. An agreement on the manufacture and supply of this system between the ITER Organisation and the Russian ITER Agency was signed in 2014. In total, Russian enterprises have manufactured and shipped more than 1,000 pedestals. The ITER Design Centre, a private institution under Rosatom, performs the functions of the Russian National Agency for ITER, responsible for ensuring Russia's in-kind contribution to the project.
---
Image: The connector pedestals of the blanket modules have been delivered to the ITER construction site in France (courtesy of ITER)