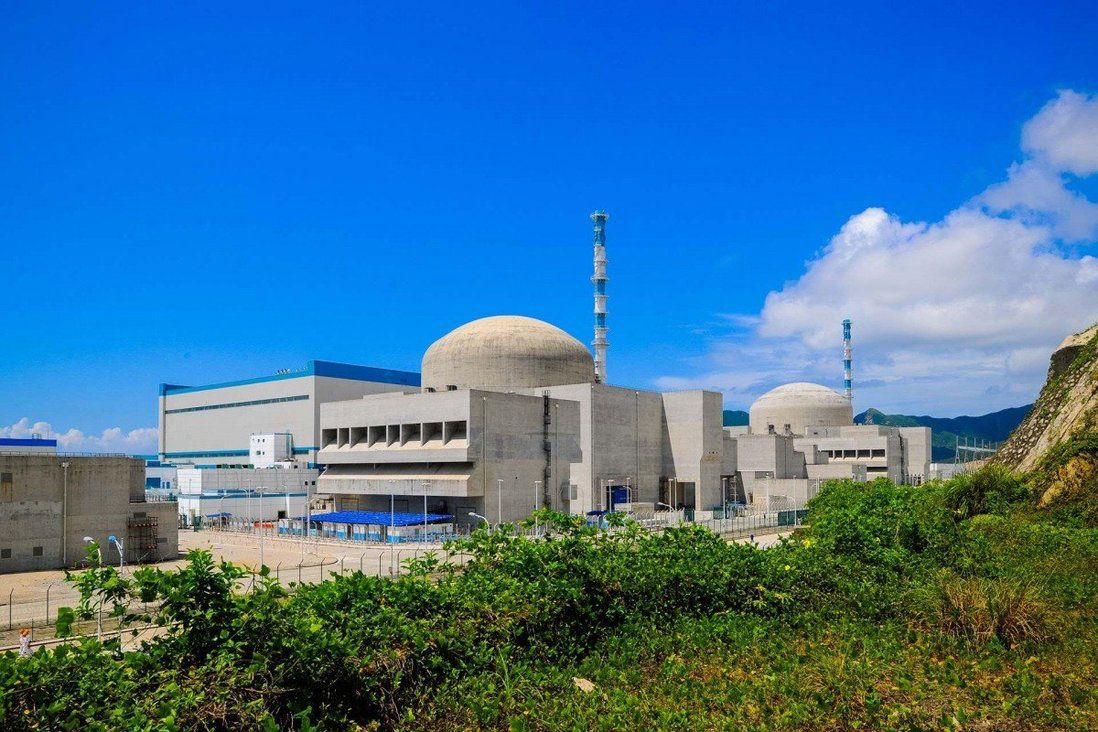 Unit 1 at China's Taishan NPP in Guangdong province - the world's first operating EPR reactor – has been reconnected to the grid, China General Nuclear Power Group (CGN) said in a stock exchange filing on 16 August. Operators reconnected the damaged reactor after months of "inspection and maintenance", CGN said. "The monitoring results of Taishan Nuclear Power Plant and its surrounding environment are normal."
In July 2021, CGN shut down Taishan 1 to replace damaged fuel rods after an increase in radiation levels had been detected in the primary circuit at the unit. The increase was caused by damage to the cladding in a small number of fuel rods, which is normal during the production, transportation and loading of fuel, China's Ministry of Ecology & Environment (MEE) noted. It estimated that around five of more than 60,000 fuel rods in the Taishan 1 reactor core had been damaged. However, CGN closed the unit to investigate the cause of the damage.
Construction of Taishan 1 began in 2009, followed by unit 2 in 2010. The 1750MWe EPRs began commercial operation in December 2018 and September 2019. The plant is owned by Taishan Nuclear Power Joint Venture Company Limited (TNPJVC) - a joint venture between CGN (51%), French utility EDF (30%) and the Chinese utility Guangdong Energy Group (19%).
Following an inspection of Taishan 1 between 26 and 29 July, China's National Nuclear Safety Administration (NNSA) gave its approval for the reactor to be restarted. EDF on 17 August confirmed that the reactor had resumed production. "After an in-depth investigation, the Chinese safety authority gave its agreement for the restart of the EPR reactor 1 at Taishan," an EDF spokeswoman said.
However, in July, Energy Live News (ELN) reported that EDF was making design changes at the UK's Hinkley Point C NPP in view of the problems at Taishan. A Hinkley Point C spokesperson told ELN: "The issue with fuel assemblies at Taishan has been investigated and is understood. A detailed solution has been identified by Framatome and will be implemented for Hinkley Point C and Sizewell C. We are confident that this will be effective as it is based on a detailed understanding of the issue and operational experience at existing power stations, including Sizewell B in Britain."
The spokesperson continued: "The proposed solution is also in operation at Olkiluoto 3 in Finland which has a different fuel design to Taishan. As a prudent operator, we will investigate all potential alternative mitigations and share that information with the nuclear regulator."
An Office for Nuclear Regulation (ONR) spokesperson told ELN: "We have been in regular contact with the French, Finnish and Chinese regulators on the Taishan fuel failure issue during the past year. The knowledge gained will be used to help inform our regulation of nuclear plants in the UK, like Hinkley Point C, where the EPR reactor will be installed.
The ONR spokesperson added: "As we would expect, all options are being considered by the Hinkley Point C project to address the operational experience from Taishan and any proposals will be rigorously assessed by ourselves in due course. We are content that there remains sufficient time to address any potential learning from Taishan and fuel is not expected to be delivered to the Hinkley Point C site for several years."
---
Image: China's Taishan NPP (courtesy of China General Nuclear Power Corp)