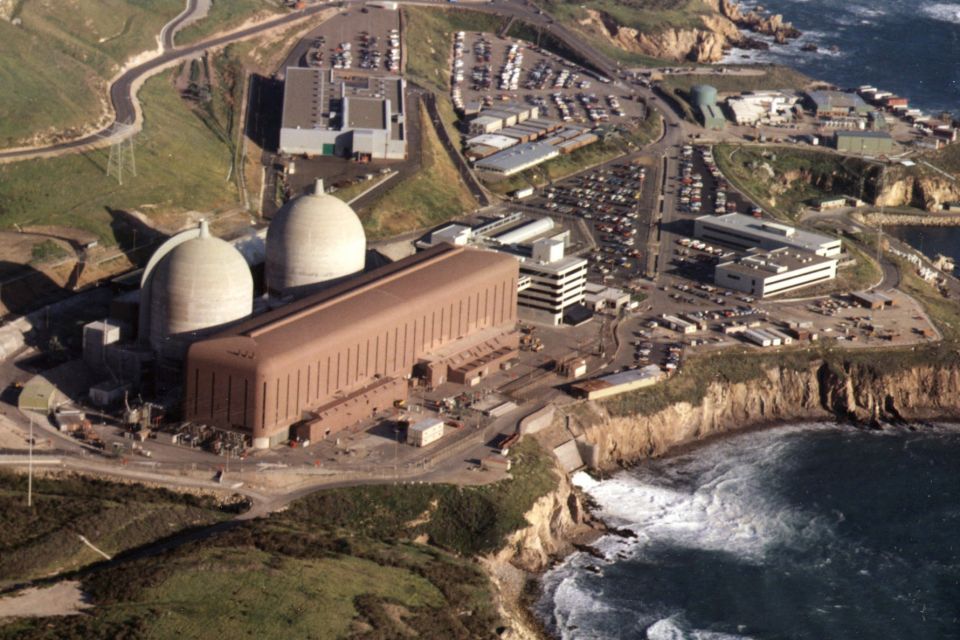 The US Administration, through the Department of Energy (DOE), has announced the conditional selection of the Diablo Canyon Power Plant in California to receive the first round of funding from the $6 billion Civil Nuclear Credit (CNC) programme, funded by President Biden's Bipartisan Infrastructure Law.
As the nation's largest source of carbon-free power, America's current fleet of nuclear reactors is a vital resource for achieving the President's goal of 100% clean electricity by 2035 and a net-zero emissions economy by 2050, DOE said.
"This is a critical step toward ensuring that our domestic nuclear fleet will continue providing reliable and affordable power to Americans as the nation's largest source of clean electricity," said US Secretary of Energy Jennifer M Granholm. "Nuclear energy will help us meet President Biden's climate goals, and with these historic investments in clean energy, we can protect these facilities and the communities they serve."
Nuclear power currently provides 50% of US carbon free electricity but shifting energy markets and other economic factors have already resulted in the early closures of 13 commercial reactors since 2013. These closures have led to an increase in carbon emissions in those regions, poorer air quality for residents living in the surrounding areas, and the loss of thousands of high-paying jobs.
Units 1 and 2 at the Diablo Canyon Power Plant were scheduled to be decommissioned in 2024 and 2025, but the conditional award of credits, valued at up to $1.1 billion, will allow the plant to remain open. Final terms are subject to negotiation and finalisation by DOE. Diablo Canyon, owned and operated by Pacific Gas and Electric Company, produces approximately 16 GWh of electricity annually, about 15% of the state's clean energy. The award will save 1,500 jobs.
As urged by the responses received from the public during the comment period earlier this year, the first CNC award cycle prioritised reactors facing the most imminent threat of closure, limiting applications to reactors that had already announced intentions to cease operations due to economic factors. The second CNC award cycle will prioritise reactors that are projected to shut down due to economic factors within the next four years. DOE is expected to begin accepting applications for the second cycle of CNC funding in January 2023.
However, a proposal to restart the Palisades NPP along Lake Michigan depended on federal government approval, which has been denied. The plant on the shores of Lake Michigan closed in May and Holtec International bought the plant in June, with the goal of decommissioning it by 2041. Holtec had applied for CNC programme, hoping to restart the plant but the application was denied on 18 November.
"We fully understood that what we were attempting to do, restarting a shuttered nuclear plant, would be both a challenge and a first for the nuclear industry," Holtec said in an email statement. "While the DOE's decision is not the outcome many had hoped for, we entered this process committed to working with our federal, state, and community partners to see if the plant could be repowered to return to service as a provider of safe, reliable, and carbon-free generation."
The 800MWe PWR started operations in 1971. Some 170 employees transferred to other Entergy facilities when it closed, while 90 retired, and about 225 stayed at for the decommissioning. Holtec will continue to find solutions to meet energy needs, the company said in the statement.
---
Image: Diablo Canyon nuclear power plant (courtesy of PG&E)