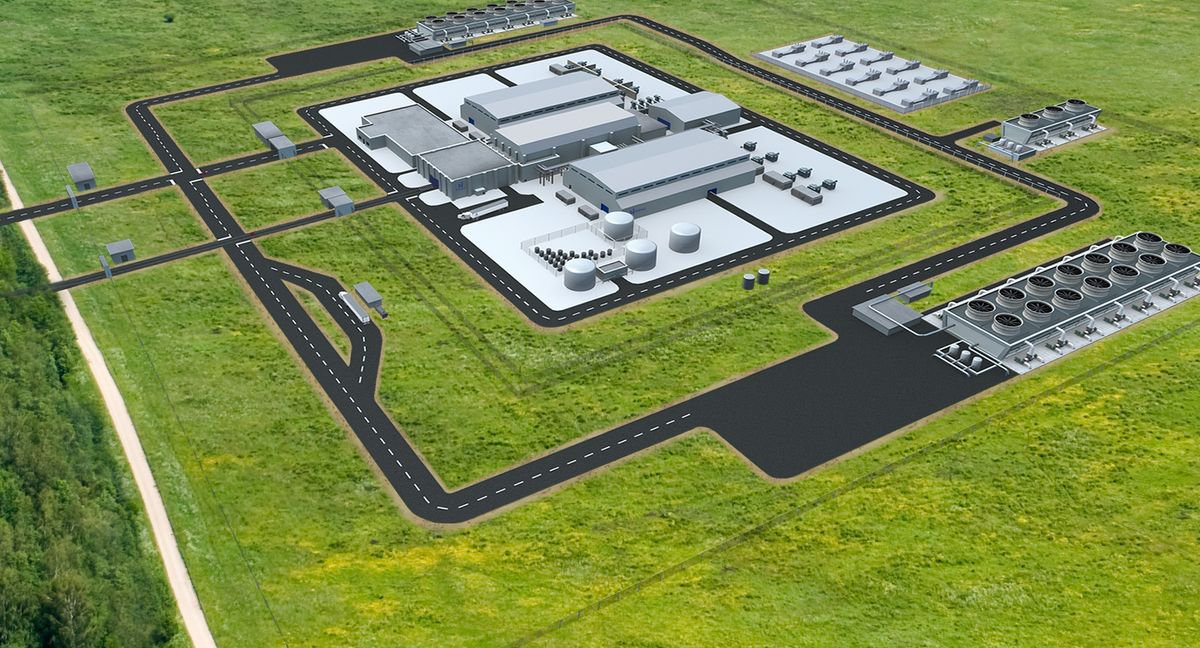 NuScale has announced that the US NRC Advisory Committee on Reactor Safeguards (ACRS) has issued letter ML22287A155, concurring with NRC staff, stating that the NuScale methodology for determining the appropriate size of the Emergency Planning Zone (EPZ) acceptable for use by NuScale small modular reactor (SMR) power plants. This methodology will determine an EPZ that provides the same level of protection to the public as the 10 mile radius EPZs used for existing US NPPs, and is approved only for the NuScale SMR design, further demonstrating NuScale's unparalleled safety.
The EPZ is the area surrounding a plant, where special considerations and management practices are pre-planned and exercised in case of an emergency. Using this method, an EPZ that is limited to the site boundary of the plant is achievable for a wide range of potential plant sites where a NuScale VOYGR SMR power plant could be located, NuScale said. "The significance of a NuScale plant with an EPZ limited to the site boundary is the NuScale plant can better accommodate siting of process heat off-takers, businesses, and housing in close proximity, and significantly reduces ownership costs to facilitate a plant's emergency plan."
The NuScale Power Module (NPM) is a small pressurised water reactor that can generate 77MWe and can be scaled to meet customer needs. NuScale's 12-module VOYGR-12 power plant is capable of generating 924MWe, and NuScale also offers four-module VOYGR-4 (308MWe) and six-module VOYGR-6 (462MWe) power plants, as well as other configurations based on customer needs.
In its summary, NRC says: "The NuScale EPZ methodology is risk-informed, provides a technically consistent approach … for EPZ sizing, and adequately considers seismic and multi-module impacts. The staff's safety evaluation approves this NuScale methodology with several conditions of use." NRC adds: "As noted in our final letter on the NuScale design certification application, there are several potentially risk-significant items that were not completed at the time of the design certification application approval. We expect an evaluation of the potential impact of these items to be included in any future staff review."
NRC also notes that justifying a small EPZ will be different for non-light water reactors with little or no operating experience or sound estimates of the frequency of severe accidents. "The uncertainty in severe accidents (e.g., external events) must be balanced against expected lower source terms and the passive and inherent safety features of the design. Engineering judgement may have to replace mechanistic analytic calculations in establishing the relevant accident phenomenology and system response."
---
Image: Illustration of NuScale's small modular reactor power plants (courtesy of NuScale)