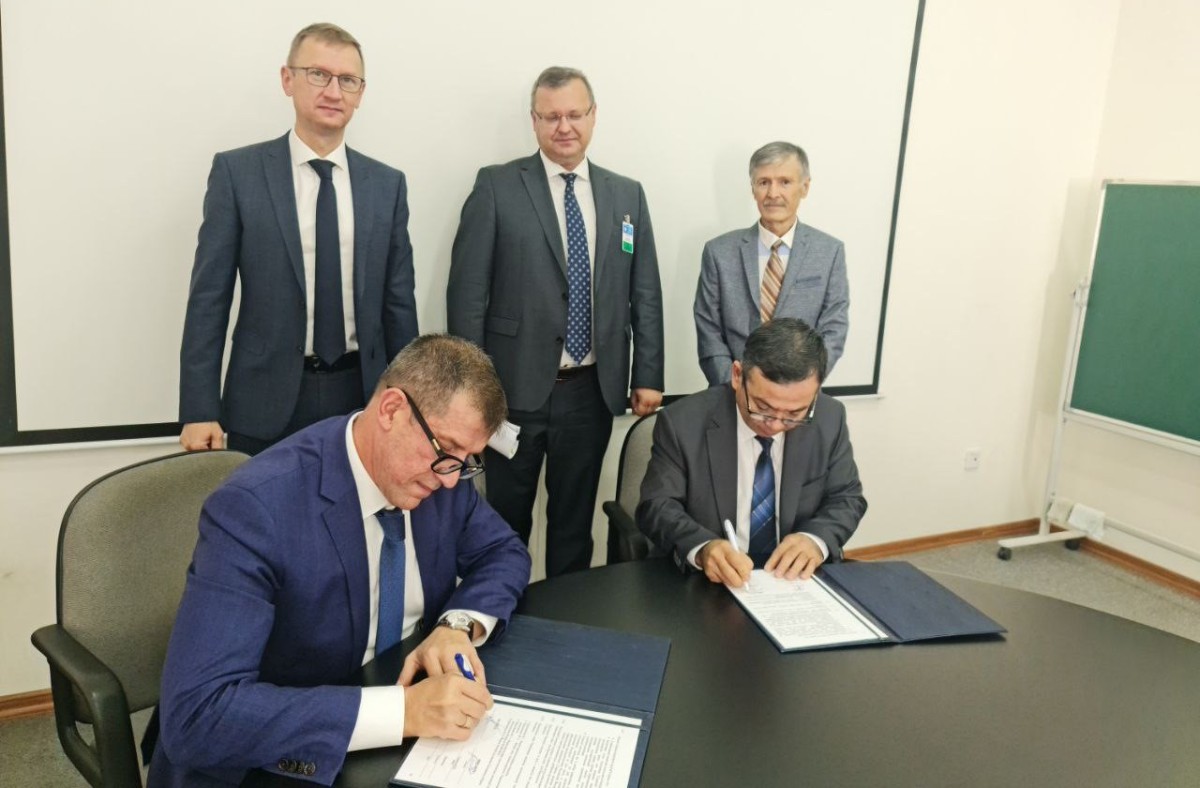 Rosatom's fuel company TVEL and the Institute of Nuclear Physics of the Academy of Sciences of Uzbekistan have signed a contract for the supply of modified nuclear fuel for Uzbekistan's VVR-SM research reactor. Dense uranium and uranium-silicide fuel produced by the Novosibirsk Chemical Concentrates Plant has higher consumer characteristics compared with the standard IRT-4M fuel assemblies previously supplied to Uzbekistan. The higher concentration of uranium makes possible a proportional increase in the duration of the fuel campaign. The fuel will be delivered in 2022 and 2023.
"For all our customers, both large NPPs and research facilities, we are constantly developing new solutions to improve the efficiency of reactors through the introduction of more efficient nuclear fuel," said TVEL Senior Vice President for Commerce and International Business Oleg Grigoriev. "For our strategic partners from Uzbekistan, we are ready not only to ensure the supply of fuel until the end of the reactor's life, but also to offer the best solutions that exist today for plants of this type."
Senior Vice President for Scientific and Technical Activities at TVEL Alexander Ugryumov said that, following negotiations in Tashkent, "we also identified potential areas of cooperation on scientific and technical cooperation between the Fuel Company and the Institute of Nuclear Physics, on the development of which we will begin to work in the near future".
Ilkhom Sadikov, director of the Institute of Nuclear Physics of the Academy of Sciences of Uzbekistan noted: "We had very interesting talks on expanding cooperation between our organisations. I am confident in strengthening and qualitatively raising the level of interaction between the Fuel Company and our institute,"
The WWR-SM reactor is used for research in the field of nuclear physics, radiation materials science, activation analysis, irradiation of minerals, as well as in the production of radioisotopes for medical and industrial purposes. The previous contract for the supply of Russian nuclear fuel for this facility was signed in November 2017.
---
Image: TVEL and the Institute of Nuclear Physics of the Academy of Sciences of Uzbekistan sign contract for the supply of modified nuclear fuel for Uzbekistan's VVR-SM research reactor (courtesy of TVEL)