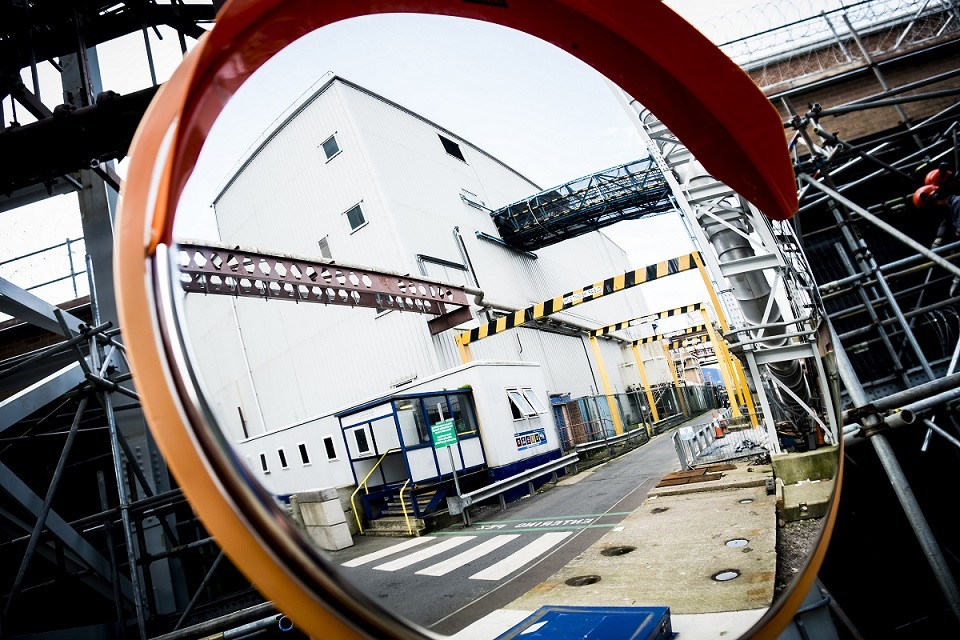 The Magnox Reprocessing Plant at the UK's Sellafield site took its final feed of used fuel just before midnight on 17 July. Fuel was fed into the plant's charge machine, then dissolved in nitric acid to separate out the plutonium and uranium – the last of approximately 55,000 tonnes of Magnox fuel to be reprocessed at the facility during 58 years of operations. The building and its supporting plants will soon begin a new period of clean-out and decommissioning.
The plant recycled the fuel used in the UK's first generation of Magnox reactors. The final station, at Wylfa in north Wales, closed in 2015. Since then Sellafield's reprocessing plant has been working through the stock of used fuel left over by these ageing NPPs.
In total, the plant reprocessed 54,920 tonnes of Magnox fuel - more than half the volume of fuel reprocessed anywhere in the world. Sellafield Ltd CEO Martin Chown said: "The Magnox Reprocessing Plant has been one of the biggest success stories in British industrial history. It has helped save 2.3 billion tonnes of carbon over its lifetime by supporting electricity generations across the UK." He added: "I'm really proud of what we've achieved. When the Magnox plant started operating in 1964 it was expected to have a shelf life of 20 years. The fact it has lasted 58 years is testament to the expertise and dedication of those who have been running the plant. But now is the safe time to stop."
He said there will be no job losses as a result of ending reprocessing. "Anyone whose role is no longer required will be redeployed to elsewhere in the business. We have a huge number of exciting opportunities across the business as we strive to achieve our purpose of creating a clean and safe environment for future generations. Employee numbers in the plant will remain roughly similar during the post-operational clean-out phase, which is expected to take about two years.
Sellafield Ltd is responsible for the safe operation and clean-up of legacy waste at the Sellafield site in Cumbria, as a wholly owned subsidiary of the Nuclear Decommissioning Authority. The site covers two square miles with over 1000 buildings. Although the site is effectively being dismantled, it is a hive of construction activity and as old facilities are decommissioned, new ones need to be built to store nuclear waste.
---
Image: The Magnox Reprocessing Plant (photo courtesy of Sellafield Ltd)