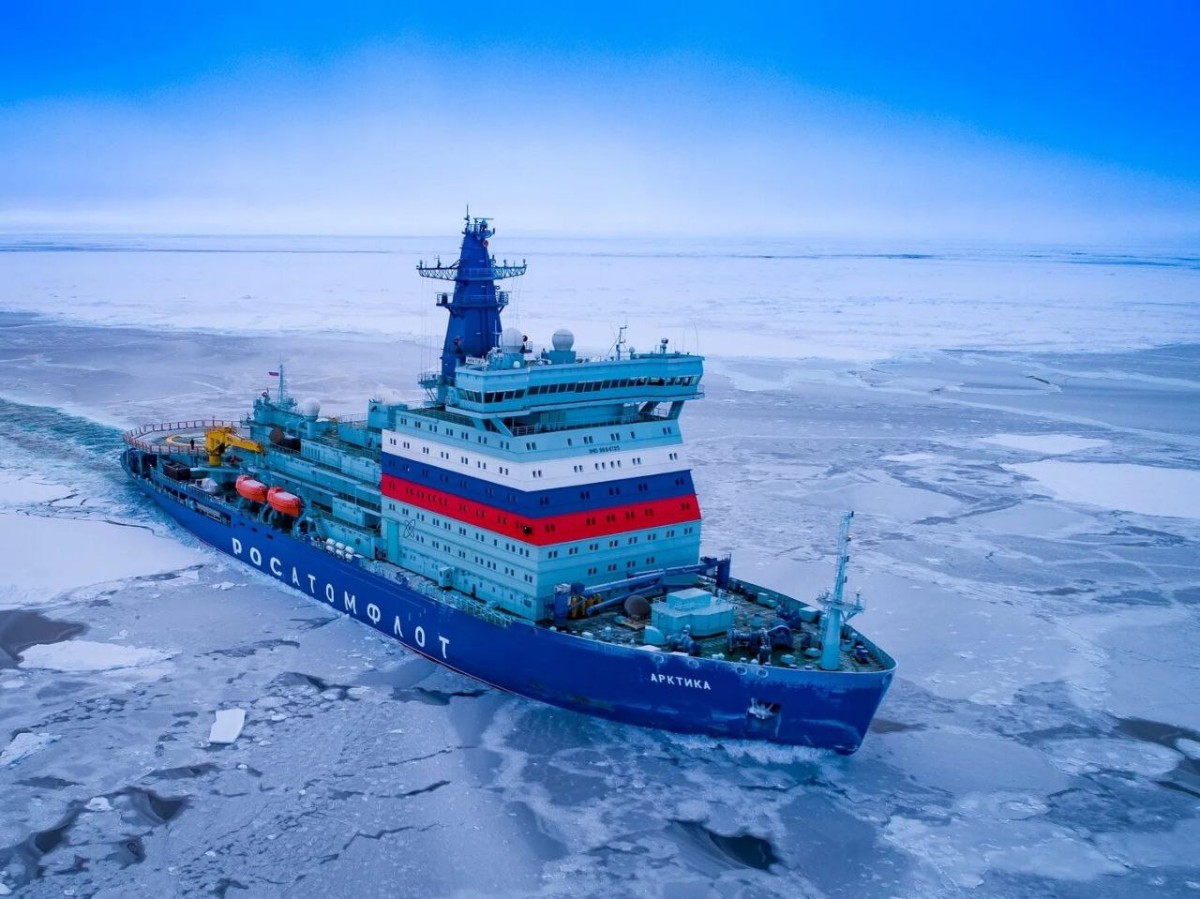 The Russian government is investing RUB70bn ($1bn) in the construction of two nuclear-powered icebreakers and a nuclear maintenance vessel. These will be the fifth and sixth serial icebreakers of project 22220, as well as the lead multifunctional nuclear maintenance vessel. Budget investments of RUB58.9bn are planned for the construction of the two icebreakers that will operate in the waters of the Northern Sea Route. Federal funding for the construction of the lead multifunctional nuclear maintenance vessel was approved by a separate government order with budget investments of about RUB12.4bn.
The two icebreakers, with a power capacity of 60 MWe each, are scheduled to be completed in 2028 and 2030. The length of each will be 173.3 metres, and the width 34 metres, with a displacement of 33,500 tons. They will be able to break through ice up to 3 metres thick and will escort vessels with hydrocarbon raw materials from the fields of the Yamal and Gydan Peninsulas and from the Kara Sea shelf to the markets of the countries of the Asia-Pacific region.
The construction of the maintenance vessel should be completed in 2029. Its main task is to ensure the refuelling of reactor plants that are used in Project 22220 nuclear icebreakers.
To date, three icebreakers of project 22220 are operating in the Arctic waters with the construction of the third and fourth ships is underway.
Arktika, the first of three LK-60 icebreakers, entered service in 2020 followed by Sibir in 2021 and Ural in 2022. Under construction are Yakutia and Chukotka. Project 22220 vessels are powered by two RITM-200 pressurised water reactors, mounted side by side, which produce total thermal power of up to 350 MWt which converts to 60 MWe at the propellers.
---
Image: Nuclear icebreaker Arktika (courtesy of Rosatomflot)