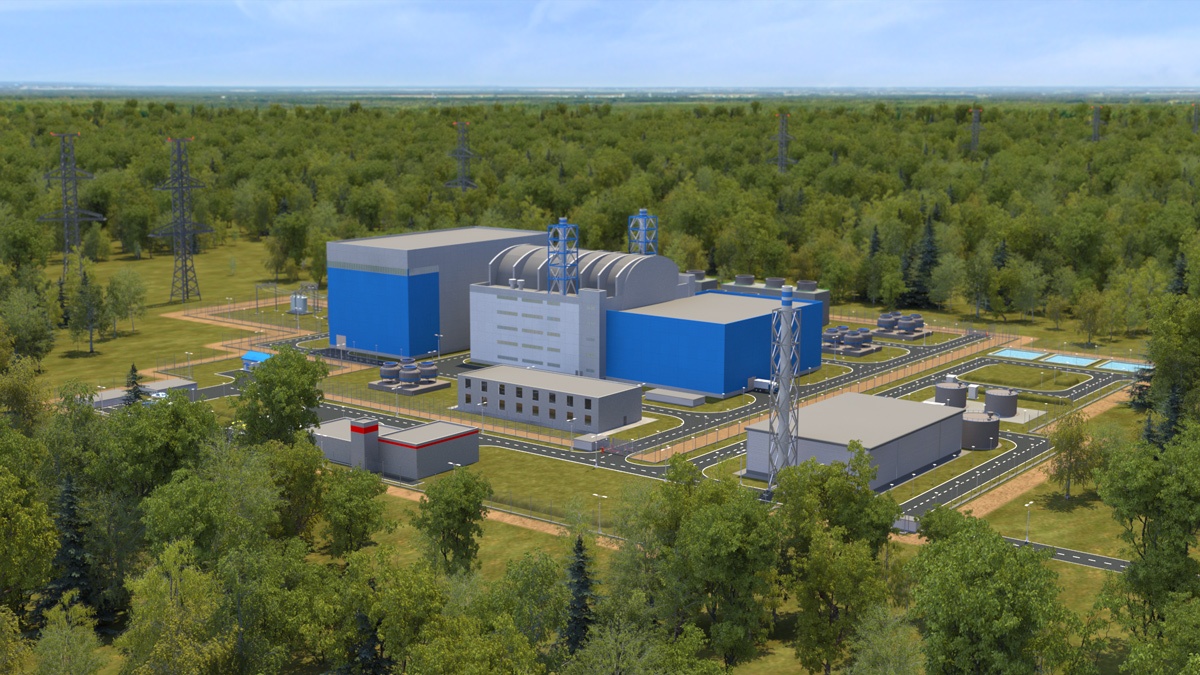 Rosatom is studying sites in Kyrgyzstan for the possible construction of a 110 MWe two-unit small NPP with a RITM-200N reactor, according to Rusatom Overseas. Kyrgyzstan's Minister of Energy Taalaibek Ibraev told parliament: "We are studying the possibility of building a low-capacity nuclear power plant with Rosatom, which will consist of two power units of 55 MWe each," he said.
He recalled that an earlier agreement on the joint construction of a NPP had been signed with Rosatom, including a road map. At present, Rosatom is studying sites that could be suitable but the situation is complicated by the fact most of the territory is located in a areas increased seismic hazard. According to Ibraev's forecasts, if the project is approved, its construction will take about 6-7 years.
Rosatom and Kyrgyzstan signed a corresponding memorandum in January 2022 during the World Expo 2022 in the UAE. This noted the interest of both sides in developing cooperation in the construction of a small NPP using RITM-200N technology in Kyrgyzstan. The memorandum also provides for assistance in the development of the Kyrgyz nuclear infrastructure and joint work to improve the skills of scientific and technical personnel in various areas for the peaceful use of atomic energy.
In November 2022, Rusatom Energy Projects and Kyrgyzstan's Energy Ministry signed terms of reference during Atomexpo 2022 for a preliminary feasibility study to build a low-power NPP and expressed an interest in developing cooperation in the construction of an RITM-200N reactor.
The document envisages joint work on assessing the feasibility and effectiveness of introducing nuclear energy into Kyrgyzstan's energy mix, as well as assessing the key parameters of the project. These included the timeframe, the cost of electricity, the technical aspects of connecting to the power grid, as well as the social and macroeconomic effects of the project.
The RITM-200 small pressurised water reactor was originally designed as a marine propulsion reactor for Russia's new generation of ice-breakers. However, one modification (RITM-200S) is now being developed to power floating NPPs planned for use in the Artic, The RITM-200N is another modification being developed for a land-based small NPP to be built in Yakutia, which is scheduled to be launched in 2028.
---
Image: Rosatom and Kyrgyzstan have agreed to cooperate on SMR NPP construction (courtesy of Rosatom)