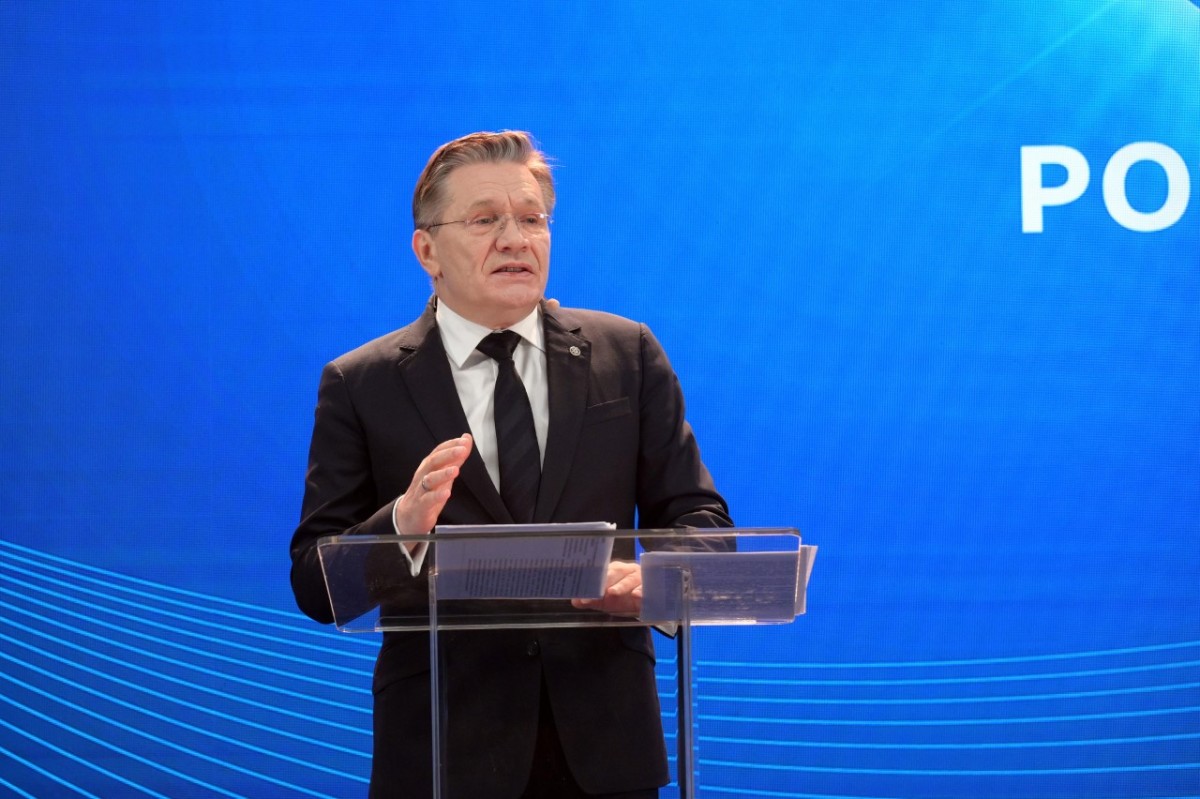 Rosatom Director General, Alexei Likhachev, has confirmed Russia's decision to build a BN-1200 sodium-cooled fast neutron reactor at unit 5 of the Beloyarsk NPP. He made the announcement during Industry Awareness Day, which was held at the Beloyarsk NPP.
"Technologically, the industry is ready for the construction of the unit, Beloyarsk NPP had said in January. "In September 2021, the scientific and technical councils of Rosatom recommended it for construction, proving the competitiveness of the optimised resource characteristics. Now it remains to be seen whether machine-building plants will be able to integrate the production of equipment for the BN-1200M into the flow of existing orders, develop a roadmap for the construction of the unit and determine the scheme for managing the construction project."
Plans for the construction of the BN1200 had changed several times. Previously, it was intended to begin construction of three power units with BN-1200 reactors before 2030, the first being at the Beloyarsk site. Rosatom had intended to take a decision on construction in 2017-2019 but this was postponed until 2021 in face of an Energy Ministry decision to cut back on reactor construction for economic reasons. In 2020, the Ministry of Energy said it did not expect the new BN-1200 to be built before 2035. The project was not been included in the draft energy strategy of the Russian Federation up to 2035 published on the ministry's website.
Rosatom's enterprises, nevertheless, prepared a technical design for a BN-1200 reactor installation and developed materials for the project.
The BN-1200 will have a 60-year service life, a 60-month construction period from first concrete to the reactor start-up. The construction of the BN-1200 power unit at Beloyarsk unit 5 was taken into account in planning for the industrial site of unit 4. The auxiliary facilities and communications were installed so that they could also supply unit 5.
Currently two fast neutron units are in operation at the Beloyarsk NPP - unit 3 with the BN-600 reactor, which began operation in 1980, and unit 4 with the BN-800 reactor, which began operation in 2015. Their total installed capacity of 1485MW is about 16% of the installed capacity of all power plants in the Sverdlovsk energy system. These are he world's only operating power units with fast neutron reactors, and the BN-1200 will be the world's largest fast neutron reactor.
The Beloyarsk plant began operation in the city of Zarechny in 1964. Units 1 and 2 with the AMB-100 and AMB-200 supercritical water reactors were shut down in the 1980s. Unit 1 operated from 1964 to 1981, and unit 2 from 1967 to 1989, and are in the first stage of decommissioning.
---
Image: Rosatom Director General of Alexei Likhachev has confirmed the decision to build a BN-1200 sodium-cooled fast neutron reactor at unit 5 of the Beloyarsk NPP