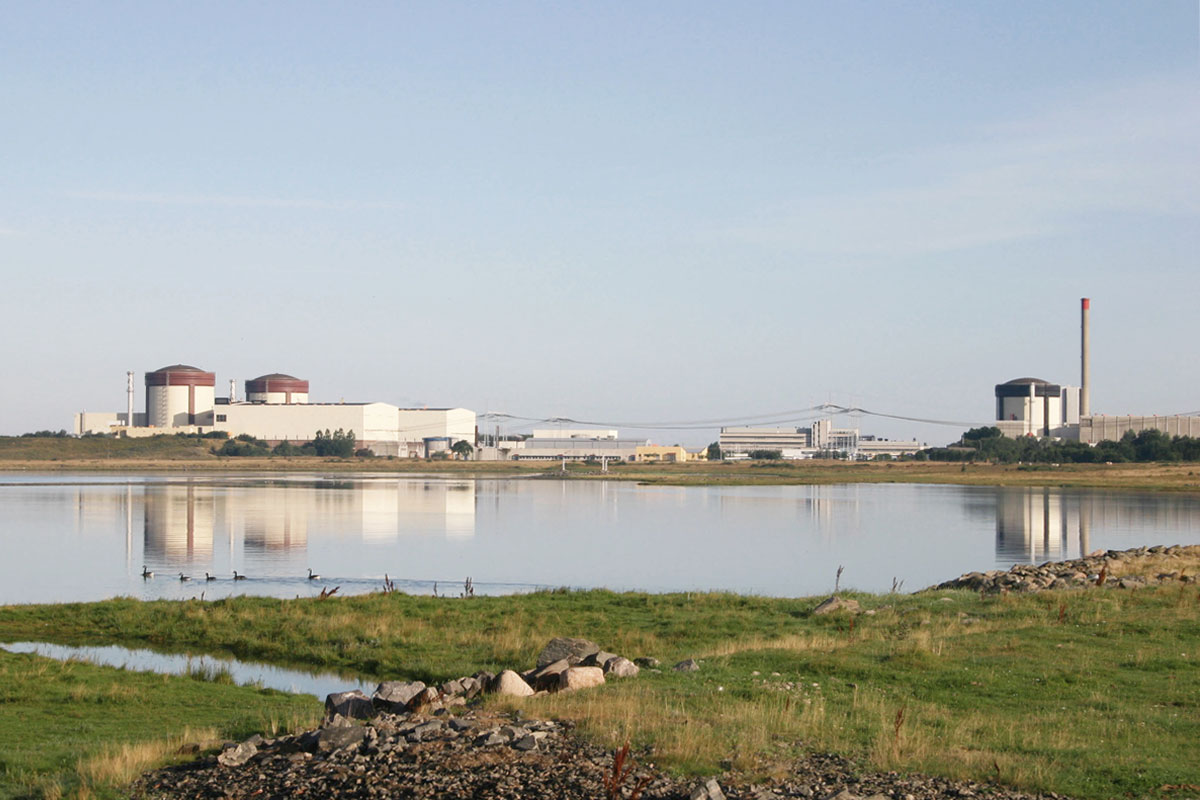 Restart of unit 4 of Sweden's Ringhals NPP, closed for repairs to its reactor pressure vessel (RPV), has been further delayed. The damaged reactor was expected to restart in February but this has now been postponed to 19 March. The 1300 MWe pressurised water reactor was stopped for annual routine maintenance in August, but was not able to restart after RPV was damaged during tests. Vattenfall had initially expected the repairs to be completed by November. However, the restart date was pushed back to January and then to 24 February.
The replacement of the damaged RPV proved more complicated than with some 100 Ringhals employees involved in developing work methods and producing special tools and spare parts. A full-scale model of the nearly 13-metre high-RPV is being built to test the tools and rehearse the operation.
A spokesperson for the Ringhals plant told Dagens Nyheter that acquiring the tools necessary for the repairs had taken longer than expected, but that further delays were unlikely. "In practice, this means that the lower electricity price which would have come if the reactor was restarted will only come later," said Erik Ek, strategic operations manager at grid operator Svenska Kraftnat.
The decommissioning of several reactors in 2017-2020, including Ringhals 1&2, has left Sweden with three nuclear power plants with a total of six reactors that produce around 30% of the country's electricity output, according to the Swedish Radiation Safety Authority (SSM).
Vattenfall has denied press reports that it had applied to build new nuclear plants in Ringhals but said it is investigating the possibility of building two or more small modular reactors (SMR) there.
Vattenfall announced in June 2022 that it had started a feasibility study on building at least two SMRs in Ringhals. As part of this process, in December it submitted a notification to Svenska Kraftnat. Vattenfall said Ringhals NPP wanted to investigate the possibility of connections to the national grid and without such an application they could not start this work. "This application has now led to the misconception that Vattenfall is already planning to build additional nuclear power plants," the utility said.
"Vattenfall has not made any investment decision or decision to build new nuclear power. The application is a normal part of this type of feasibility study and project, something we also do for other types of electricity generation, for example in wind power, says Desirée Comstedt, head of business development within Vattenfall's electricity generation in the Nordic region.
The preliminary study on the possibility of building two or more SMRs at Ringhals will be completed in just under a year and if the study leads to an investment decision, the first reactor may be operational sometime in the early 2030s.
"The pre-study work is extensive and deals with everything from future available technology, supplier market, economy, location conditions, construction, environment, waste issues and connection possibilities and more, explains Comstedt. "Everything needs to be carefully investigated."
---
Image: Ringhals nuclear power plant (courtesy of Vattenfall)