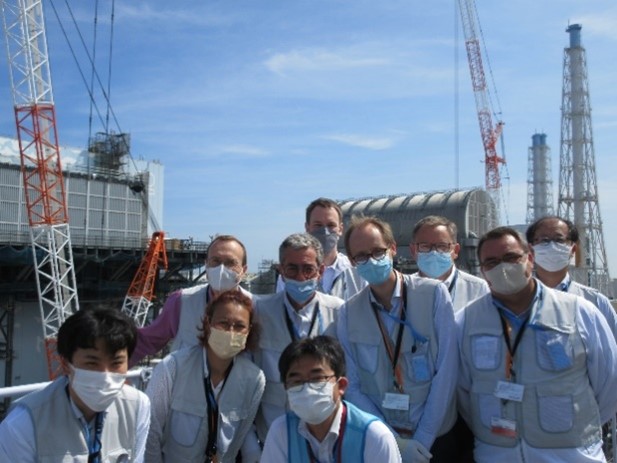 Orano has signed an engineering support contract with Tokyo Electric Power Company (TEPCO) and its Fukushima Decontamination and Decommissioning Engineering Company subsidiary for the design of a high-activity facility for small scale retrieval of nuclear fuel debris from the Fukushima Daiichi NPP.
These debris consist mainly of a solidified mixture of molten nuclear fuel and other materials, located in facilities inside the reactor buildings. Orano engineers will be embedded directly within TEPCO's organisation to provide technical support on the project to design High Active Cells for Small Scale Retrieval Planning and share Orano's best practices in terms of engineering and operation.
Orano has unique experience in the design, operation and dismantling of reprocessing plants in France. This know-how will contribute to the enhancement of TEPCO's in-house decommissioning and engineering capabilities which are necessary for stable and safe fuel debris retrieval operations.
Exchange visits to the Fukushima NPP and Orano's La Hague site were organised to launch the contract. This will allow TEPCO to become familiar with the know-how developed by the teams from Orano at la Hague site in the retrieval of legacy waste.
---
Image: Site visit to Fukushima-Daiichi nuclear power plant by Orano (courtesy of Orano)