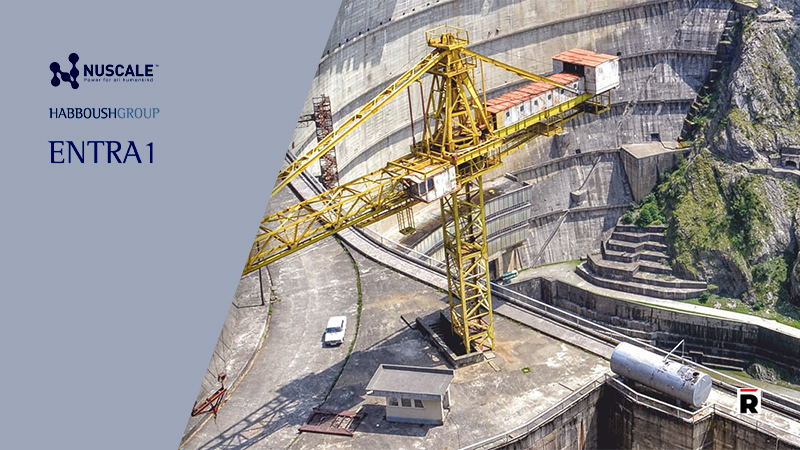 US-based NuScale Power Corporation (NuScale) and Habboush Group (HG) have entered into an agreement forming a strategic alliance that establishes a "one-stop-shop" for the financing, investment, development, execution and management of NuScale-powered projects and opportunities.
This new globally-oriented, strategic alliance between NuScale and HG – along with energy transition platform ENTRA1, based in London and New York – aims to provide integrated capabilities for financing, investment, development, management and execution of large-scale assets and projects in connection with the rapidly growing global demand for NuScale's premier clean energy solutions.
"We are delighted to work with the Habboush Group and ENTRA1 as we continue to make progress toward delivering clean, reliable, and safe energy solutions to customers around the world," said NuScale President and CEO John Hopkins. "We hope that this strategic partnership will increase access to our trailblazing SMR technology and the carbon-free electrical power that the world needs."
HG CEO Wadie Habboush noted: "As the world's energy demand grows with a need for sustainable and reliable baseload production, NuScale's technology can play a significant and multifaceted role in the global energy transition
NuScale's power solution, the NuScale Power Module (NPM), is the only viable, near-term deployable US advanced nuclear small modular reactor (SMR) technology. NuScale's SMR technology is safe, reliable and scalable and the first and only to receive Standard Design Approval from the US Nuclear Regulatory Commission. The
NPM is a small pressurised water reactor that can generate 77MWe and can be scaled to meet customer needs. NuScale's 12-module VOYGR-12 power plant is capable of generating 924MWe, and NuScale also offers four-module VOYGR-4 (308 MWe) and six-module VOYGR-6 (462 MWe) power plants.
ENTRA1 said it believes in supporting investments and developments that bring positive impacts to communities around the world with a focus on global energy, infrastructure and related technology sectors.
HG is an international private asset management firm focused on developing, managing, operating and financing proprietary opportunities predominantly in energy and infrastructure sectors