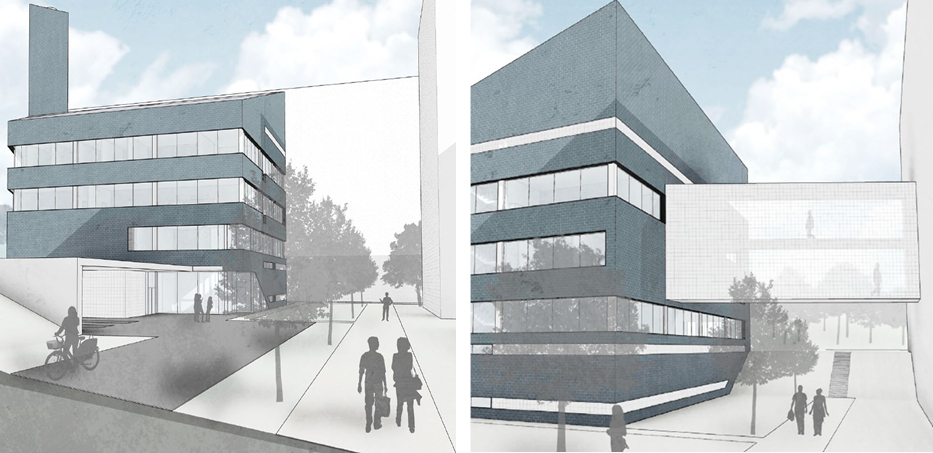 Belgium's Tractebel (part of French energy company Engie), along with its partner, Modulo Architects, has been awarded a new contract by the University Hospital of Leuven and the KU Leuven to build an annex to the hospital that will include a nuclear medicine production and research facility. The facility will host medical radioisotopes and radiopharmaceutical compounds production equipment for diagnosis and treatment. The eight-floor building will consist of cyclotron and irradiation vaults, a radiopharmacy, experimental imaging laboratories, offices, and meeting and technical rooms. Tractebel said the new building, located on the university's Gasthuisberg hospital campus, will be innovative, high-tech and sustainable. Its eye-catching design will integrate harmoniously within the campus and surroundings.
"Jointly with Modulo, our engineers will provide engineering assistance in the tendering process to define the contractors and will oversee the construction works of the project that will run for over three years," Tractebel said. "The project will require several competences including civil engineering, electricity, heating, ventilation and fire prevention. Specific skills are required for the nuclear areas of the building, especially with regards air conditioning (HVAC) and radioprotection. Our role is also to incorporate energy savings aspects and the future decommissioning of the controlled areas in the original design."
Since the building will host nuclear medicine equipment, it must comply with the stringent norms of the Belgian nuclear authority FANC. The infrastructure will be classified as a IIA building, which requires high levels of radio-safety and security. In addition, the radiopharmacy must not only comply with radioprotection regulation, but also with pharmaceuticals' manufacturing production norms and be adaptable for the production of novel radioisotopes in the future.
---
Image: Design of the new annex at University Hospital of Leuven (courtesy of Modulo Architects)