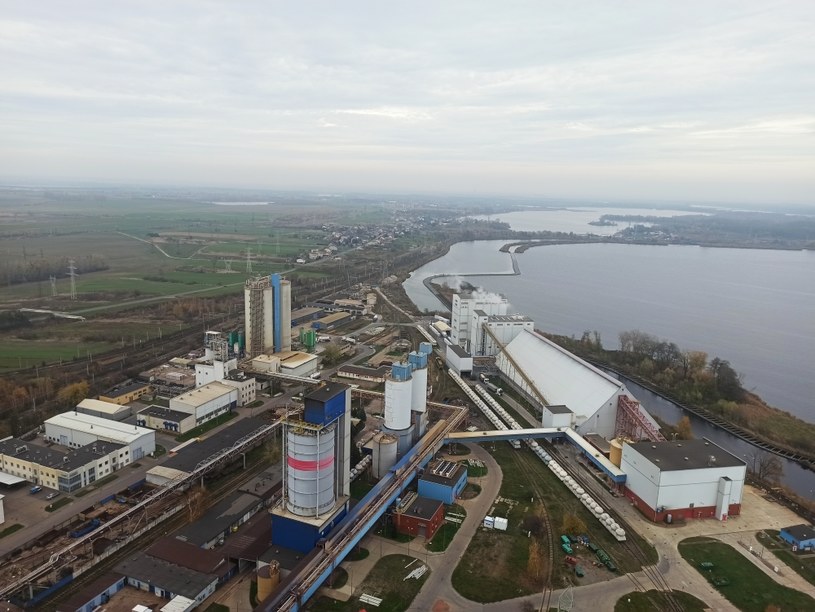 Korea Hydro & Nuclear Power (KHNP) has begun a site investigation for the new Patnów NPP project in Poland. A letter of intent (LOI) was signed on 31 October in Seoul by the presidents of three companies: the Polish private energy group ZE PAK, the state-owned energy company PGE and KHNP. It assumes the development of a plan for the construction of a NPP in Patnów based on the APR1400 technology. The preliminary plan for the development of the power plant is to be ready by the end of this year.
The LOI was signed after the Polish government announced its first NPP would be built by Westinghouse. KHNP and EDF also tendered for the contract. While Westinghouse will proceed with the state project, KHNP is developing a private project with Polish partners.
KHNP formed a site investigation team with related companies including Kepco Technology to visit the Patnów power plant, the site of the planned new NPP, on the 9 November. The 10-member investigation team checked the suitability of the site, such as cooling capacity, power grid, and environment, together with working-level officials from ZE PAK and met with ZE PAK Chairman Zygmunt Solorz to discuss business cooperation plans.
The Patnów-Adamów-Konin Power Plant Complex plans to abandon lignite in two years. The Patnów plant, which has been operating for more than 50 years is now to be used as the basis for the new NPP. – "We showed the Koreans that we not only have this old cooling system that we have successfully used over the years in a brown coal power plant, but that we have a tank that holds 120 million cubic metres. Ultimately, it will be 140-145 million cubic meters. We also showed an open pit, from which in March next year we will dig the last ton of coal, and there we will be able to store 220 million cubic metres of water," said Piotr Wozny, President of the Management Board of ZE PAK.
On 10 November, an APR1400 Supplier Symposium was held at the Sheraton Grand Hotel in Warsaw attended by about 200 people including the Polish government, business officials and local suppliers. The event was jointly hosted by KHNP, Korea Nuclear Export Industry Association (KNA), and the Polish Electricity Industry Association (IGEOS). Team Korea - including Kepco E&C, Kepco Nuclear Fuel, Kepco KPS, Doosan Energy, and Daewoo E&C - participated in the symposium.
During the symposium, KHNP said it proposes that 20% of the costs would be financed from partners' equity shared 49% from KHNP and 51% by the Polish partner. The other 80% of the costs would be debt financing shared 51% from the Polish partner and 49% from Korean export support institutions - K-EXIM and K-SURE, and from other sources.
KHNP representatives emphasised that this would make KHNP a single strategic investor next to the Polish partners, and the support of K-ECA (Korean export credit agencies) would ensure competitive financial conditions for the completion of the project. KHNP said it would also use other mechanisms to support financing.
During the symposium, Korean companies signed memorandums of understanding (MOUs) with 13 Polish companies interested in cooperation. KHNP has signed MOUs with five Polish companies: Energoprojekt-Katowice, Powen-Wafapomp, Mostostal Kielce, TUV Nord Polska, and Zarmen; Kepco Engineering & Construction entered into agreements with Enetecs and ZBM; Kepco Nuclear Fuel with Bireta Professional Translations; and Kepco PS&E with Ecol.
Doosan Enerbility signed a MOU with APS Energia, Energomontaz-Pólnoc Gdynia, and Doosan Enerbility together with Daewoo E&C - with Transition Technologies and Finow Polska.
The same day, Yosik Nam, head of KHNP's growth business division, had a meeting with Polish Ambassador to Poland Lim Hoon-min and Deputy Prime Minister and Minister of State Property Jacek Sasin on the business plan, site feasibility evaluation plan, and cooperation with ZE PAK.
---
Image: The Patnów power plant, site of Poland's planned NPP