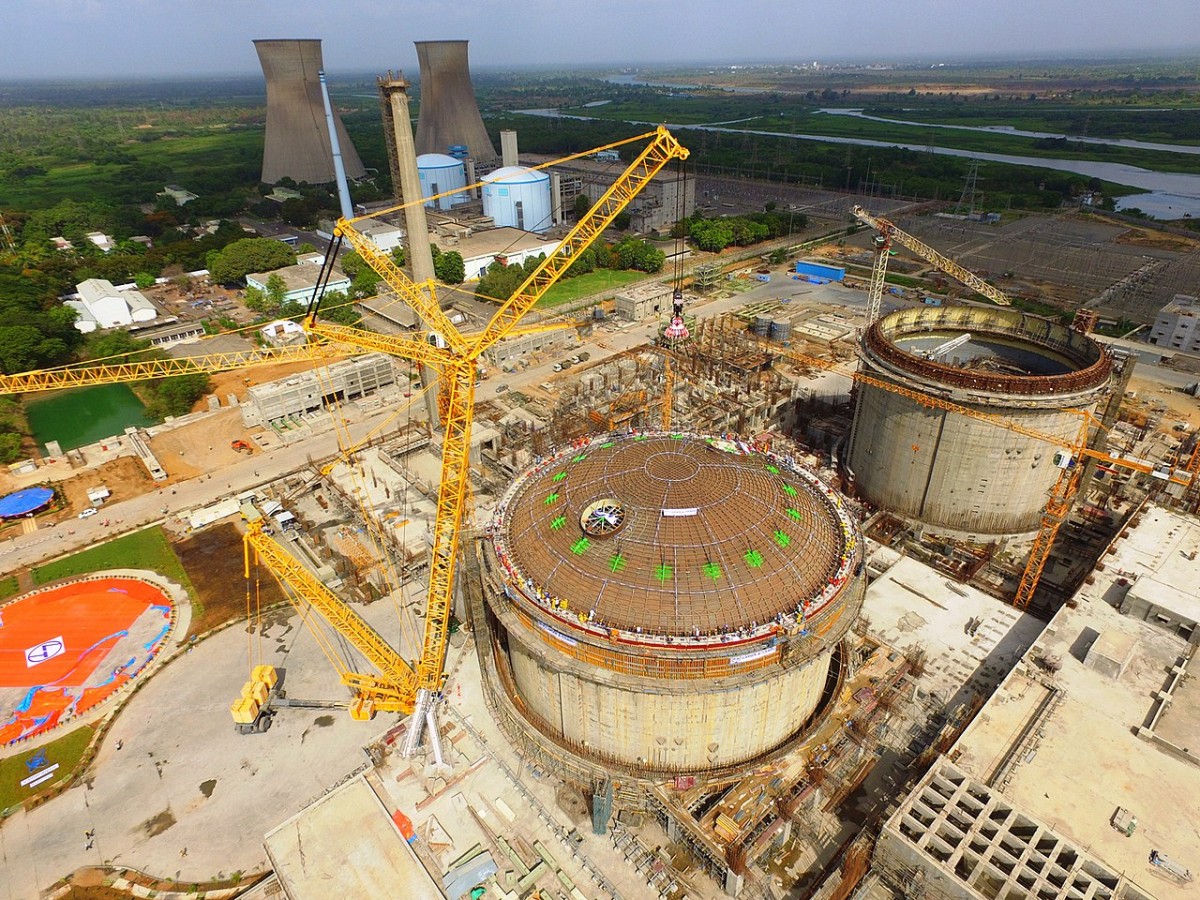 Unit 3 of India's Kakrapar NPP Project (KAPP) in Gujarat is expected to enter commercial operation by December, after receiving phased regulatory approvals, Minister of State Dr Jitendra Singh said in a written response to a question in the Lok Sabha (parliament) on 30 October.
Kakrapar 3 is India's first 700MWe pressurised heavy water reactor (PHWR) with innovative features. The unit was brought online in January and is expected to be fully operational by October-November after a design review to address safety issues.
Dr Singh said the unit is currently being prepared for start-up and gradual capacity ramp up to capacity limit in accordance with regulatory approvals issued. He added that necessary modifications and improvements have been made based on commissioning experience and their functionality has been confirmed in hot tests.
"When the unit was put into operation after its synchronisation with the network, an increase in temperatures was noted in certain sections of the reactor building. These problems have been eliminated by making the necessary modifications and improvements," the Department of Atomic Energy said.
Two PHWR units (KAPS-1 and KAPS-2) with a capacity of 220 MWe are already operating at the Kakrapar NPP site and, according to the 2022 report of the Ministry of Energy, another 700MWe PHWR (KAPP-4) is expected to begin commercial operation this fiscal year at the end of March 2023, although the project has experienced some delays. However, the unit is currently in the final stages of construction and is approximately 93% complete.
The Cabinet of Ministers previously approved the construction of ten 700 MWe units as part of an INR1,050 billion ($13.7bn) whole park construction to cut costs and speed up construction time. In April, the Indian Atomic Energy Regulatory Board (AERB) issued a permit to start earthworks for two units (5&6) of the Kaiga NPP in Karnataka. This will be followed by the first concrete pouring for units 3&4 of Gorakhpur Haryana Anu Vidyut Pariyojana NPP in 2024. Construction of four 700MWe units of Mahi Banswara NPP is also planned in Rajasthan in 2024, after which the first concrete will be poured for units 1&2 of the Chutka NPP construction project in Madhya Pradesh in 2025.
---
Image: Aerial view of Kakrapar units 3 and 4