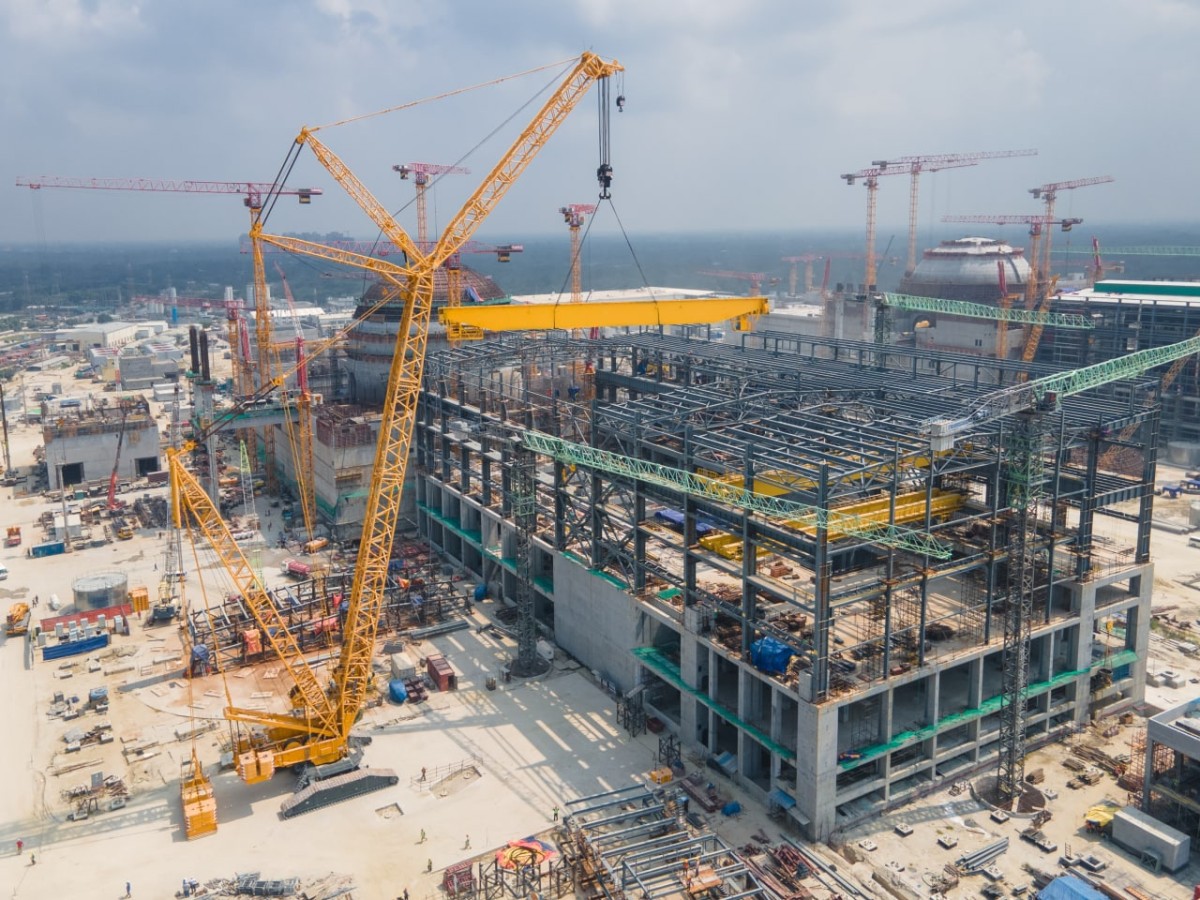 Installation of overhead cranes has been completed in the turbine section of unit 2 at the Rooppur NPP under construction in Bangladesh.
The work was carried out by specialists of the branch of VdMU LLC (part of the Engineering Division of Rosatom). The two cranes, with a lifting capacity of 50 and 180 tons, together with additional equipment, weigh about 130 and 210 tons. Their heaviest and largest elements were installed in the design position using a Liebherr 11350 crane with a lifting capacity of 1350 tons.
"The installation of overhead cranes is a complex technological process, which includes more than a hundred operations. Its successful completion makes it possible to move on to the next stage of construction - the installation of turbine compartment equipment, and in particular, the main and auxiliary equipment of the turbine unit," said Alexei Deriy, Vice President of JSC ASE – project company for the construction of the Rooppur NPP. During plant construction, the cranes will be used for construction and installation work, and during plant operation for the reconstruction, repair and modernisation of the NPP.
The Rooppur plant is being built by Rosatom on the eastern bank of the Ganges River in Bangladesh's Pabna district about 160 km northwest of the capital city of Dhaka. It will comprise two VVER-1200 reactors: Rooppur 1 is scheduled to start operating 2023, followed by Rooppur 2 in 2024.
---
Image: The two overhead cranes in place at Rooppur NPP (courtesy of Rosatom)