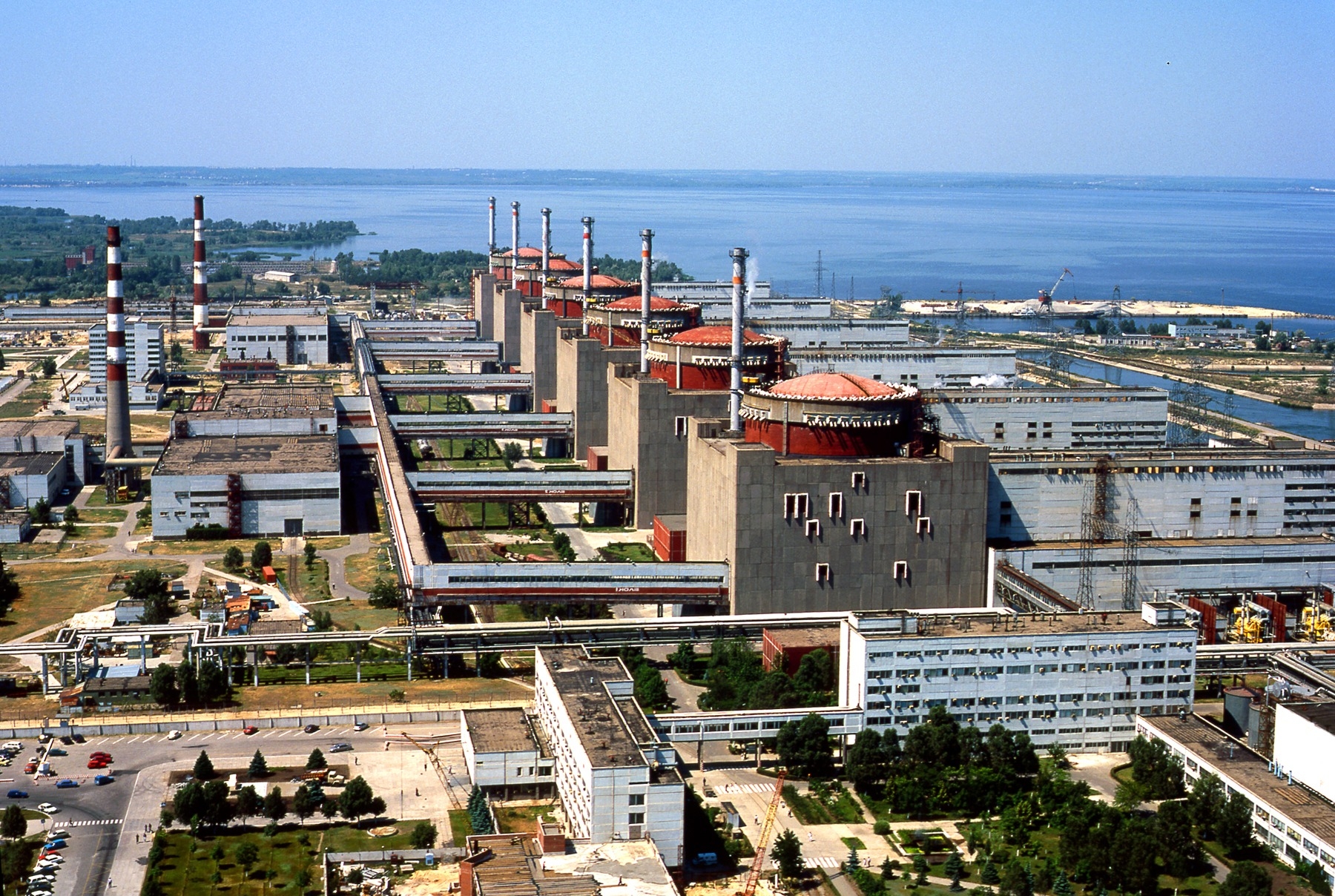 On the safety of the Zaporizhzhia NPP (ZNPP) "there is a concrete proposal and important progress has been made", International Atomic Energy Agency (IAEA) Director General Rafael Mariano Grossi said on 2 December in an interview with Italy's La Repubblica. He added: "The two sides now agree on some fundamental principles. The first is that of protection: it means accepting that you do not shoot on the facility and from the facility. The second is the recognition that the IAEA represents the only possible way forward: it was the heart of my meeting with President Putin in St Petersburg on 11 October."
The interviewer cited Ukrainian Foreign Minister Kuleba as saying ZNPP's protection depends on the withdrawal of heavy weapons and Russian soldiers. Grossi replied: "The withdrawal of armaments from the plant is what, understandably from their point of view, the Ukrainians ask. It would still be part of the general agreement." He noted further: "Russia is not against an agreement and the principle of plant protection."
Asked about the possibility of Russia abandoning the plant, he replied: "Our aim is to avoid a nuclear accident, not to provoke a militarily favourable situation for one or the other." Grossi said he was committed to achieving a solution soon "I hope by the end of the year. I know that President Putin is following the situation and I am not excluding a new meeting with him shortly, as well as with Ukrainian President Zelensky."
He confirmed that ZNPP "has electricity that guarantees the management of cooling and emergency systems", adding: "But some nodes of the electricity grid that feed it are attacked periodically, with strokes of surgical precision." Asked who was responsible for the shelling he said: "It is not my job to attribute responsibility. For me the important thing is to avoid a nuclear accident and reach an agreement, not to be a judge."
Although Gross said nothing really new in this interview, it was reported widely in the Russian media, and in many cases misinterpreted as predicting a possible Russian withdrawal from the plant in the event of an IAEA sponsored agreement. This was exacerbated by a report on 3 December by Meduza – a Latvian-based Russian press service which purports to be independent, but is generally recognised as having close links with Ukraine. Meduza report repeated earlier Ukrainian reports that Russia was planning to leave the plant, despite categorical denials from high-ranking Russian officials that this was not the case.
Meduza said the Ukrainian General Staff had announced that some Russian military units were leaving the Zaporizhzhia region and were also preparing to evacuate members of local Russian-appointed occupying administrations. "In conversation with sources close to the Kremlin and the Russian government, Meduza learned that Russia isn't exactly planning a complete withdrawal from the region. Sources speculate, however, that Moscow might be ready to leave the Zaporizhzhia Nuclear Power Plant," it said. "The Kremlin now appears to be planning to transfer control over the NPP either to Kyiv or to the International Atomic Energy Agency (IAEA).
It continued: "Meduza's sources close to both the Kremlin and the Russian government suggest that, to Moscow, the NPP is a bargaining chip, which it hopes to exchange for guarantees of unhampered oil and gas transit across Ukraine. According to two insiders who spoke with Meduza, both the Kremlin and the cabinet are "ready to make a deal."
Kremlin Press Secretary Dmitry Peskov rejected any possibility of bargaining over the NPP, and other analysts pointed out that oil and gas transit across Ukraine was not an issue for Russia. In a long discussion in BFM.ru on 5 December, internationally recognised Russian commentator George Bovt, referring to Grossi's latest interview, noted: "If you read Ukrainian sources, most of them predict the imminent withdrawal of Russian troops from the Zaporizhia NPP…. Apparently, the IAEA Director General Rafael Grossi is also leaning towards this most desirable version of the agreement, hoping to conclude it before the New Year… In this case, the agency will advocate the creation of a certain demilitarised zone around the nuclear power plant, which, in the eyes of the IAEA, would be only a temporary solution, because the IAEA still considers Zaporizhia NPP to belong to Ukraine." Citing Peskov's denials, he added that this is not a "likely" scenario, because Russian troop withdrawal from the plant would immediately lead to its takeover by Ukraine.
Bovt notes "a number of indirect signs also indicate that Moscow is not yet considering the option of completely abandoning the plant as part of the agreement under the auspices of the IAEA". He points to the recent appointment by Russia's Rosenergoatom of a new ZNPP director – former chief engineer of the station Yuri Chernichuk – and the transfer of the plant to the specially created Federal State Unitary Enterprise Zaporizhia NPP by presidential decree. He also noted that employees who had not signed new contracts with Rosenergoatom are no longer allowed to work at the plant.
This was confirmed by ZNPP's Telegram channel on 3 December, which said: Only Rosatom employees now work at ZNPP. Ukrainian employees who refused to sign contracts with Rosatom are not allowed to work." This came two days after Ukrainian nuclear utility Energoatom "dismissed" Chernichuk for "collaborative and treasonous activities" and appointed instead Dmytro Verbytskyi as acting director general of the plant, and Igor Murashov as chief engineer, who IAEA acknowledged "are not on the site". Energoatom head Petro Kotin said Chernichuk had "betrayed Ukraine" and urged pro Ukrainian staff at ZNPP "to hold on. He warned those who signed contracts with Rosenergoatom that "the transition to Russian structures will make you direct assistants of the aggressor, and therefore enemies of your own compatriots".
Bovt also said that, while the NPP is still connected to the Ukrainian power grid, "this is done in order to feed the cooling system of the plant, all the reactors of which are stopped". He added: "At the same time, a power transmission line is being built at an accelerated pace, which will connect the nuclear power plant with the Crimea, after which it is planned to be completely disconnected from the Ukrainian energy system."
Bovt suggests a "more likely" future scenario "in which Russian troops will withdraw only heavy weapons from the station, although the Russian side insists that they are not there now". After that, "a local ceasefire will be established and the IAEA monitoring mission will be strengthened". He adds: "If the agreement is implemented in this form, it will remove, at least temporarily, the threat of a nuclear catastrophe due to artillery attacks."
However, he points out that this will still only be a relatively short-term solution. The reactors will continue to be shut down, and ZNPP will not supply energy to Ukraine. "Kiev, of course, would like to return it to operation at least partially, but this directly contradicts the current tactics of the Russian army aimed at destroying the energy infrastructure of Ukraine."
In its latest update on ZNPP, IAEA said the site continues to receive off-site power through a single 750 kilovolt (kV) external power line, with one 330kV back up line from the nearby thermal power plant switchyard available. IAEA confirmed that Russia is working to activate additional power lines. "ZNPP site management has informed the IAEA team that they had received information from Rosatom that a further 330kV power line to the thermal power plant switchyard is being repaired and should be ready soon as an additional back-up power line in case of loss of the 750kV and 330 kV power lines that are routed from Ukraine controlled territory. It was also reported by site management that a further two power 330kV power lines may also be restored, but no deadline was given. There is no information regarding any plans to restore any of the lost 750kV power lines."
IAEA also said up to 70 mobile diesel boilers are being gradually deployed in operators' city of Enerhodar to provide for heating of communal buildings, houses and flats. "Currently, these boilers operate at a local school, kindergarten and the hospital. Up to seven mobile diesel boilers are being deployed on the ZNPP site to heat buildings at the site." Four of the reactor units remain in cold shutdown, while the two other units are in hot shutdown – enabling them to provide steam to the plant and heat to Enerhodar."
Russian commentator Yuri Podolyaka, citing a former employee of the Ukrainian Energoatom, pointed out on 4 December that Rosatom will not restart ZNPP units 1-4 until the end of the war because they contain American Westinghouse fuel which would first need to be unloaded as Russia does not have the expertise to use such fuel.