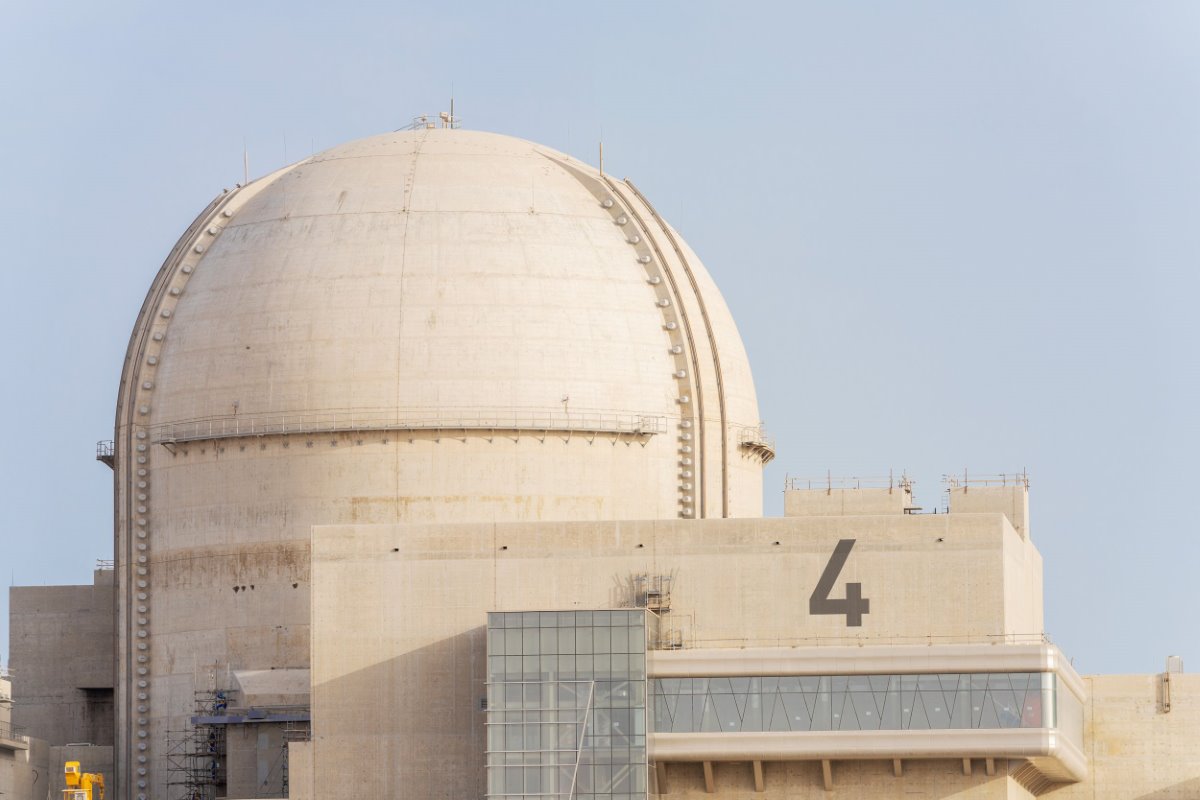 The Emirates Nuclear Energy Corporation (Enec) has says it has completed hot functional testing (HFT) at unit 4 of the Barakah NPP under construction in the Al Dhafra region of Abu Dhabi in the United Arab Emirates (UAE).
During the tests, components were checked for thermal expansion and vibration. The results demonstrate that all systems perform in accordance with the highest quality and safety standards under normal operating conditions. Most notably, the pressuriser safety valve test, pre-core reactor coolant system flow measurement test and main turbine system test were performed, proving that major components and systems work as designed and meet all requirements for normal operation.
The testing takes place over a series of weeks and consists of almost 200 individual and integrated tests performed on major systems to check their performance under normal operational conditions, without the presence of nuclear fuel in the reactor. Before undertaking the HFT, Enec completed a Structural Integrity Test (SIT) and Integrated Leak Rate Test (ILRT) at unit 4. These demonstrated the integrity and robustness of the building structure in terms of force, and the structure's ability to perform safely under normal and extraordinary circumstances.
Enec Managing Director and CEO Mohamed Ibrahim Al Hammadi, noted: "We have incorporated the lessons learned during the development of each unit, increasing delivery efficiency while maintaining world-class levels of quality and safety. These tests are key steps towards demonstrating unit 4's readiness to operate and bring us closer to having four units online to provide abundant, clean and reliable electricity, advancing the UAE's clean energy transition and boosting energy security for the next 60 years. As a result, the Barakah Plant is playing a pivotal role in supporting the UAE's effort to achieve Net Zero by 2050."
Construction of unit 4 began in September 2015, three years after unit 1. Enec says it continues to demonstrate the benefits of building four identical reactors simultaneously with the cumulative knowledge and expertise developed by the team used to complete construction on the later units with greater efficiency. Once fully operational, the four units will produce up to 25% of the UAE's electricity needs and will avoid 22.4 million tons of carbon emissions a year.
Construction of the $20bn Barakah NPP began in 2011 after South Korea won a tender for the project in 2009. Korea Electric Power Company (Kepco) led the consortium that is building the plant comprising four APR1400 reactors. Construction of the first unit began in 2012. Units 1 and 2 began commercial operation in April 2021 and March 2022. Fuel loading at unit 3 began in June after an operating licence was issued.
---
Image: Unit 4 of the Barakah NPP under construction in the UAE (photo courtesy of ENEC)