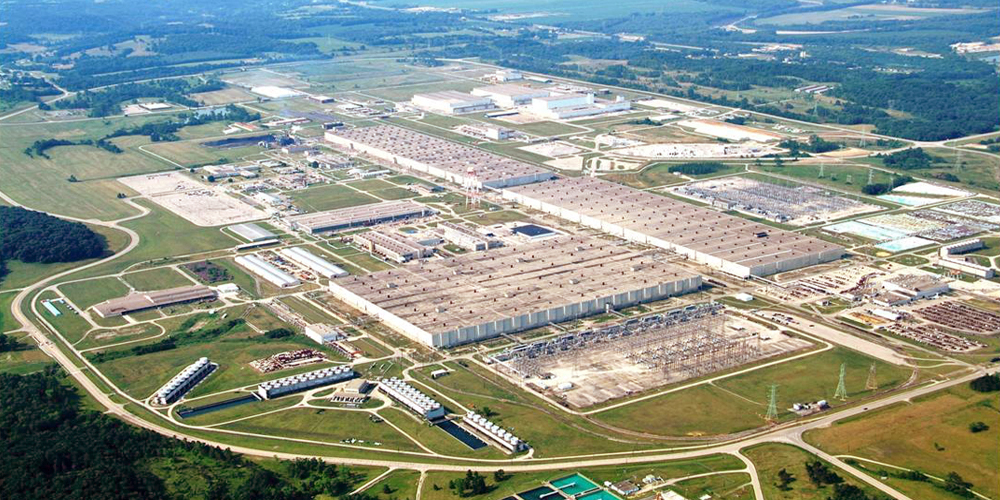 The US Department of Energy's (DOE's) Office of Environmental Management (EM) has awarded the Portsmouth Decontamination and Decommissioning Contract (PORTS D&D) to Southern Ohio Cleanup Company (SOCCo) of Aiken, South Carolina for work to be performed at the Portsmouth Site in southern Ohio. SOCCo is a newly formed limited liability company comprising Amentum Environment & Energy, Fluor Federal Services and Cavendish Nuclear (USA) Incorporated.
Work to be performed under the contract will include, but not be limited to, demolition and disposal of facilities, process equipment, related process buildings, and other ancillary facilities. It also includes remediation of contaminated soils and groundwater, and disposition of uranium material.
The new D&D Contract will replace the PORTS D&D contract currently held by Fluor–BWXT Portsmouth (FBP). EM says that, in order to focus the new D&D contractor on end state completion, operations under the DD contract with FBP will transfer to the forthcoming Operations & Site Mission Support (OSMS, formerly known as Depleted Uranium Hexafluoride [DUF6]) contract. This work will include utilities, emergency management, physical security, uranium transfers, and nuclear material control and accountability. Transferring from the existing PORTS D&D contract to the new OSMS contract will not result in an overall reduction in scope. The transition periods for the new OSMS and D&D Contracts will be aligned and take place after the award of the OSMS contract.
The Portsmouth Gaseous Diffusion Plant in Pike County, Ohio, operated from 1954 to 2001. The site occupies about 3,700 acres. The plant was one of three large gaseous diffusion plants in the U.S. initially constructed to produce enriched uranium to support the nation's nuclear weapons programme and, in later years, enriched uranium used by commercial nuclear reactors. The DOE began its environmental clean-up programme at the site in 1989, and the effort continues today in cooperation with the US and Ohio Environmental Protection Agencies.
---
Image: The US Department of Energy's Portsmouth Gaseous Diffusion Plant in Piketon, Ohio (courtesy of US DOE)