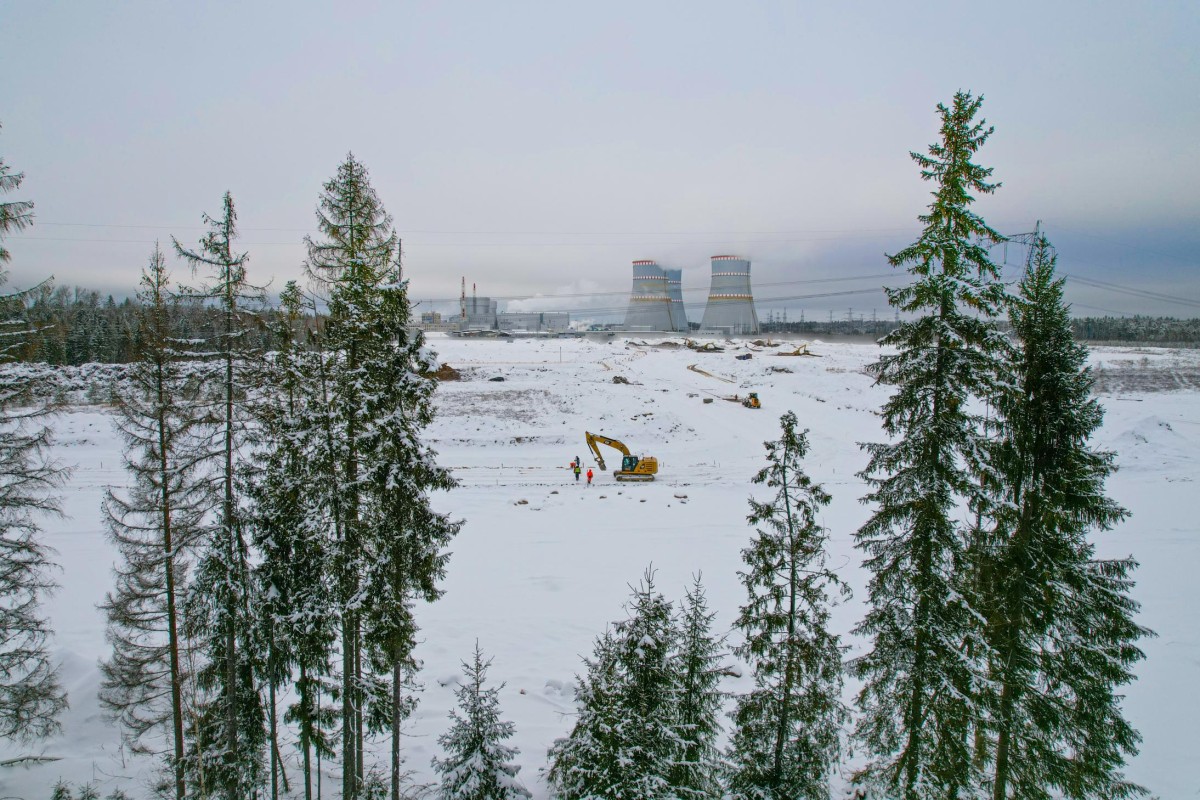 Work has begun to build of a canal for the removal of surface water at the construction site for units 3&4 of Russia's Leningrad-II NPP (LNPP-II – also known as Leningrad 7&8). Specialists of the general contracting organisation TITAN-2 (a strategic partner of Rosatom) will excavate and strengthen the bottom with geogrids and rubble and the slopes with turf. Areas for vehicles and walkways will also be put in place. The main work will last until the end of the third quarter of 2023.
"This will avoid stagnant areas, waterlogging of the soil, flooding, and deformation of building structures," said Yevgeny Milushkin, deputy director for capital construction at LNPP-II. "After the removal of excess water, the construction site will be ready for the installation of boiler houses for buildings. Soil excavation for the nuclear and turbine island of the unit 3 will begin this year. The main period of construction of buildings will start in 2024."
Intercepted channel water before its removal from the sites of units 3&4 and its transfer to the discharge channel will undergo mandatory purification in accordance with regulatory requirements. Vertical ground work is performed by specialists from contractor SUS, which is part of TITAN-2. Around 20 people are involved in construction of the upland ditch. "When installing a paddock ditch, we will take out more than 100,000 cubic metres of soil for temporary storage outside the site," said Pavel Moserov, project manager for construction and installation work at TITAN-2. "After putting the units into operation, we will return the soil to the site for landscaping."
Currently Leningrad NPP has four units in operation – the original units 3&4 with Soviet RBMK-1000 reactors, as well units 5&6 (or LNPP-II 1&2) with new VVER-1200 units. Units 5&6 replaced units 1&2 with RBMK-1000 reactors, which were decommissioned in 2018 and 2020. The new units 7&8 (LNPP-II 3&4) will replace the original RBMK units 3&4.
---
Image courtesy of Rosatom