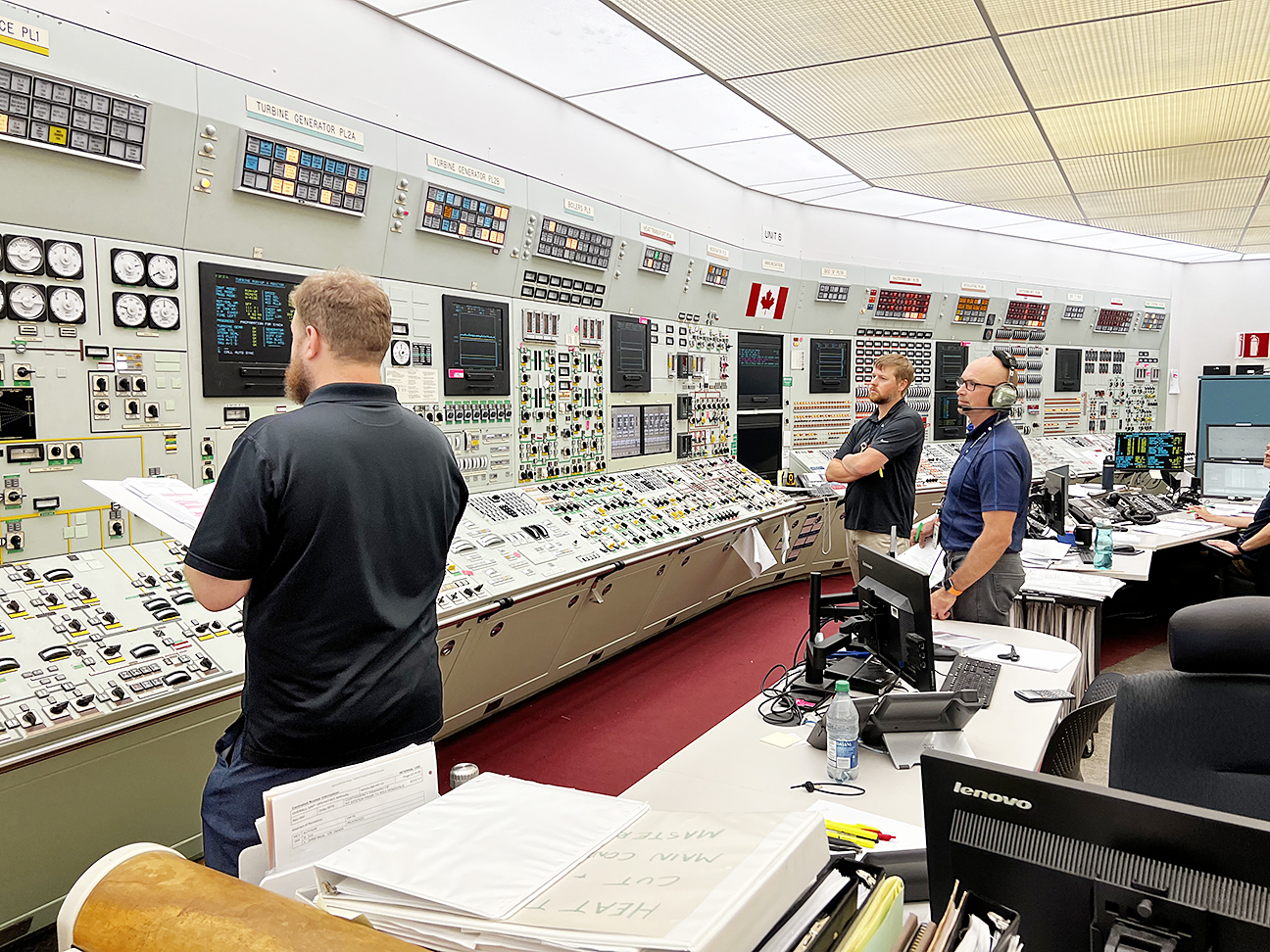 Unit 6 at Canada's Bruce Power NPP has been reconnected to Ontario's electricity grid following completion of its Major Component Replacement (MCR) outage, which began in January 2020. Bruce Power said the work was completed ahead of schedule and on budget despite the challenges of the COVID-19 pandemic. It is the first unit to be returned to service as part of Bruce Power's Life-Extension Program, which will see Units 3-8 refurbished over the next decade, extending their operation period to 2064 and beyond.
The eight pressurised heavy-water Candu reactor units at the Bruce site in Ontario (Bruce A – units 1-4, and Bruce B – units 4-8) began commercial operation between 1977 and 1987. Bruce Power's CAD13bn ($10bn) Life Extension Programme, which includes Asset Management and MCR, began in 2016. MCR, which began with unit 6 and also includes units 3-8, will extend the life of the site until 2064. Units 1&2 have already been refurbished and were returned to service in 2012. Work began on unit 3 in March and progressing on schedule.
The MCR project and Life-Extension Programme are being coordinated with Canada's Project 2030 programme, which aims to leverage innovation and new efficient technology to increase site capacity to over 7,000 MWe of net peak output by the early 2030s.
Bruce Power's Life-Extension Program is Ontario's largest clean-energy initiative and one of Canada's largest private sector infrastructure projects, funded by private-sector investors. Bruce Power provides between $9 billion and $12 billion in direct and indirect economic activity in Canada from operations and its Life-Extension Program, creating tens of thousands of jobs and economic development.
Mike Rencheck, Bruce Power's President & CEO, said: "We have shown strong performance and we've committed to providing the lowest-cost nuclear energy in Ontario and to bettering our performance in each successive MCR outage." He also thanked Ontario Power Generation (OPG) "for the sharing of lessons learned and operating experience as outlined in our annual Collaboration Report". He added: "By working together, we all benefit from these shared experiences."
Bruce Power noted that several innovations were realised during the work on unit 6 that will be carried forward to improve performance and quality in subsequent MCR outages. These include tooling and inspection automation and robotics, and advanced modelling and training. During the unit 6 outage hundreds of companies and thousands of tradespeople replaced 480 fuel channels, 960 feeders and eight massive steam generators, in addition to thousands of other modifications and tasks, including loading 5,760 new fuel bundles into the core.
---
Image: Grid synchronisation of Unit 6 to Ontario's electrical grid is carried out by Bruce Power Operations staff (courtesy of Bruce Power)