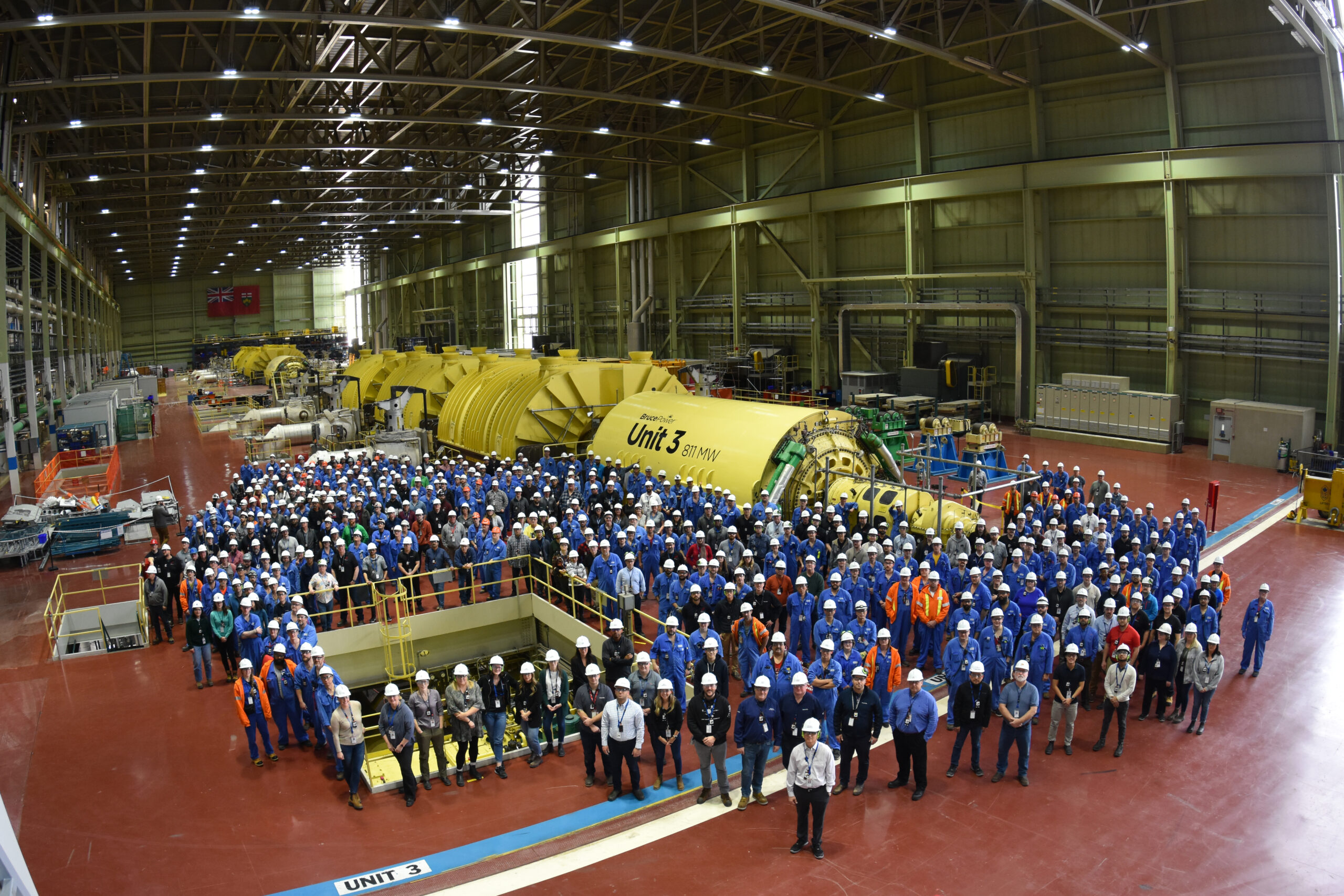 Canada's Bruce Power NPP has shut down unit 3 in order to begin its Major Component Replacement (MCR) outage. The refurbished unit is scheduled to come back online in 2026.
The MCR project began in January 2020. The eight pressurised heavy-water Candu reactor units at the Bruce site (Bruce A – units 1-4, and Bruce B – units 4-8) began commercial operation between 1977 and 1987. Bruce Power's CAD13bn ($10bn) Life Extension Programme, which includes Asset Management and MCR, began in 2016. MCR, which began with unit 6 and also includes units 3-8, will extend the life of the site until 2064. Units 1&2 have already been refurbished and were returned to service in 2012. The life extension will add 30-35 years of operational life for each unit, while other investments will add a combined 30 reactor years of operational life to the plant.
Unit 6, the first Bruce Power reactor to be refurbished as part of the current Life-Extension Programme, is expected to be returned to service later this year with all new reactor components. MCR outages, which take around 46 months comprise reactor shutdown & de-fuelling, reactor preparation, reactor retube & feeder replacement, and commissioning.
Unit 4 returned to service in December following a 98-day planned maintenance outage, which represented a $130 million investment in life extension of the unit. Work included fuel channel inspections to ensure the unit will operate safely until its planned MCR outage begins in 2025.
Bruce Power's President & CEO Mike Rencheck refurbishment makes economic sense. "With the unit 6 MCR nearing completion and unit 3 now underway, we're renewing our units with each subsequent MCR in order to continue providing the people, homes, businesses and hospitals of Ontario with carbon-free, clean, reliable electricity for many more decades."
Bruce Power currently produces 6,550 MWe and output will increase to more than 7,000 MWe in the 2030s, following completion of the MCR programme in 2033 and other Life-Extension projects. Bruce Power, established in 2001, is a Canadian-owned partnership of TC Energy, OMERS, the Power Workers' Union and The Society of United Professionals.
---
Image courtesy of Bruce Power