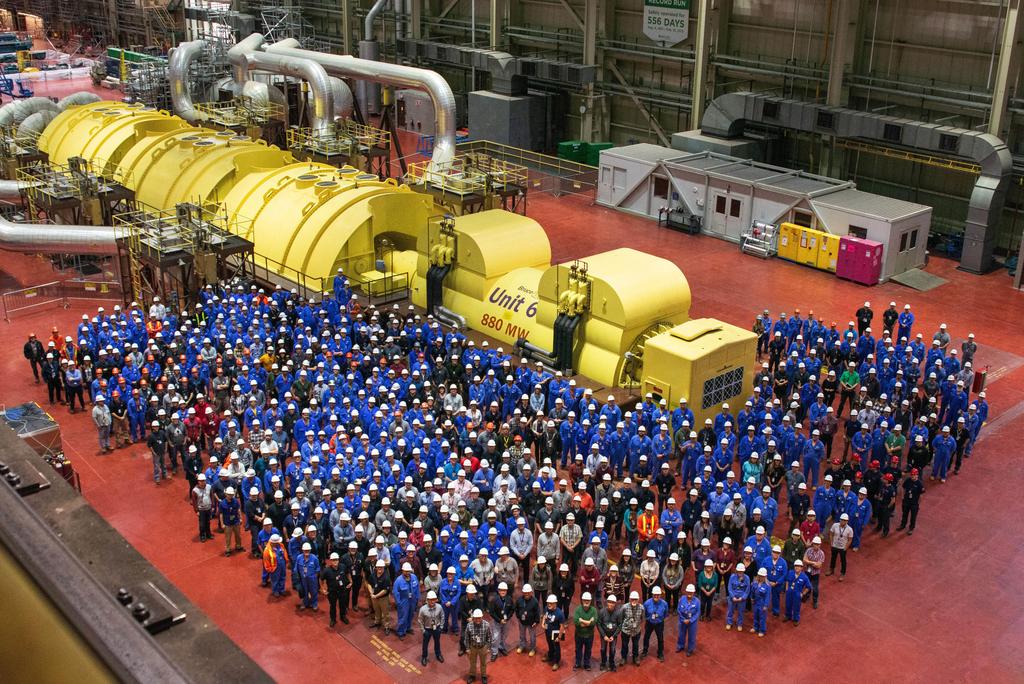 Unit 6 at Canada's Bruce Power NPP has been declared commercially operational, 39 years to the day of its first in-service date on 14 September 1984. The unit was recently reconnected to Ontario's electricity grid following completion of its Major Component Replacement (MCR) outage, which began in January 2020. Bruce Power said the unit has met all operational and contractual obligations of the company's agreement with the Independent Electricity System Operator (IESO) to be declared in commercial operation.
The MCR work was completed ahead of schedule and on budget despite the challenges of the COVID-19 pandemic. It is the first unit to be returned to service as part of Bruce Power's Life-Extension Program, which will see Units 3-8 refurbished over the next decade, extending their operation period to 2064 and beyond.
The eight pressurised heavy-water Candu reactor units at the Bruce site in Ontario (Bruce A – units 1-4, and Bruce B – units 4-8) began commercial operation between 1977 and 1987. Bruce Power's CAD13bn ($10bn) Life Extension Programme, which includes Asset Management and MCR, began in 2016. MCR, which began with unit 6 and also includes units 3-8, will extend the life of the site until 2064. Units 1&2 have already been refurbished and were returned to service in 2012. Work began on unit 3 in March and progressing on schedule using innovation and efficiencies gained in unit 6.
"We're extremely proud of our skilled workers, tradespeople, partners, and employees for coming together as a team and working hard work to return unit 6 to commercial operation," said Bruce Power President and CEO Mike Rencheck. "Returning this renewed unit to service 39 years after it was originally declared operational is symbolic in that it makes the case for nuclear as the right choice for the people of Ontario in the past and moving forward."
---
Image courtesy of Bruce Power