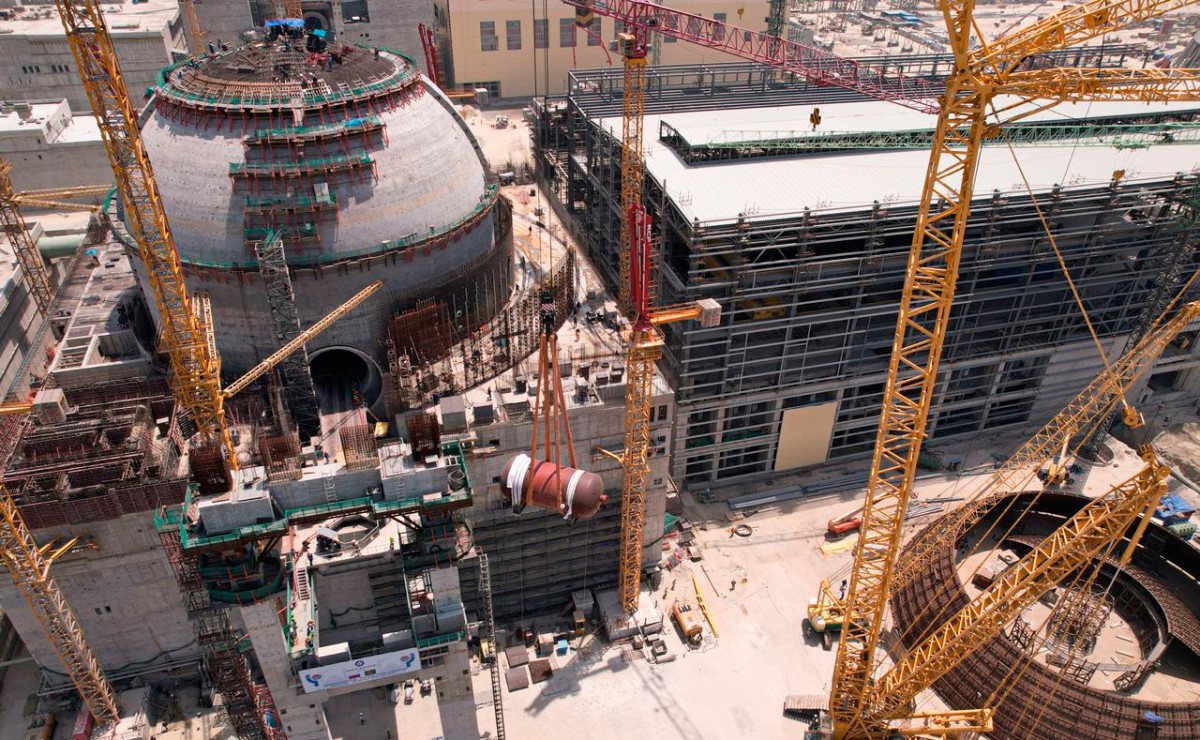 Bangladesh has recently approved payment of $318m for payment to Russia in the Chinese currency of yuan for construction of the Rooppur NPP. At a recent meeting between the Bangladesh Finance Ministry's Economic Relations Division and Russian officials, it was decided that the payment will be made in yuan at a Chinese bank account, Uttam Kumar Karmkar, head of the European affairs of Economic Relations Division (ERD), Ministry of Finance confirmed. He added that the transaction has not yet been completed s payment details need to be clarified and resolved.
Last year, Western countries excluded Russia from the Society for Worldwide Interbank Financial Telecommunications, or SWIFT, one of the world's payment systems, due to its military operation in Ukraine. The $12.65bn two-unit Rooppur NPP is being built by Rosatom in Bangladesh with a 90% loan from Russia repayable over 28 years, with a 10-year grace period. However, due to sanctions, it has not been not possible to make repayments in US dollars.
"Russia wanted us to make payment in rouble but that's not possible for us. So we have agreed to pay in Chinese yuan," Karmaker, told Reuters. The transaction will now be completed using yuan via the Cross-border Interbank Payment System (CIPS), developed by the Chinese in 2015 to combat the dominance of the dollar in international trade.
The Bangladesh arrangement comes after several other countries s recently indicated they would opt for yuan payments to circumvent the need to use dollars. Paying for the nuclear plant in yuan could pave the way for resumption of normal trade between Russia and Bangladesh, which has been blocked by the sanctions.
Ahsan Mansur, executive director of the Policy Research Institute in Bangladesh, said the nuclear plant could not be delayed. Bangladesh needed to be "pragmatic" and proceed with the project even if it meant circumventing the dollar, he said.
In September 2022, the Central Bank of Bangladesh opened a window for transactions in the yuan, allowing local banks to open accounts in yuan in their branches abroad for settlements on cross-border transactions in Chinese currency. Bangladeshi exporters were also allowed to keep the yuan in their export quota for settlements in Chinese currency.
The Rooppur plant is being built by Rosatom on the eastern bank of the Ganges River in Bangladesh's Pabna district, about 160 km northwest of Dhaka. It will comprise two VVER-1200 reactors. In November 2011, Russia and Bangladesh signed an intergovernmental agreement on cooperation in the construction of the NPP and in mid-December 2015, a general contract was signed. Construction began in 2021.
---
Image: Rooppur unit 1 (courtesy of Rosatom)