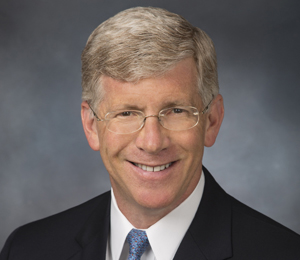 US Centrus Energy Corp has announced it has secured new nuclear fuel sales contracts and commitments with an estimated value of approximately $320 million in the last 12 months - including approximately $270 million year-to-date.
"With global demand for clean nuclear energy growing in response to accelerating efforts to combat climate change, and increased focus on energy security provided by a diversified nuclear supply chain, Centrus has had the opportunity to win new, long-term sales that will bring value to our company as well as the utility customers we are proud to serve," said Centrus Energy President and CEO Daniel B Poneman (pictured left). "This is another sign of the momentum we are building as a company as we work to grow and expand our business."
Most of Centrus' revenues come from multi-year contracts with major utilities, often signed years in advance. The new sales commitments cover deliveries from 2022 to 2030, with the revenue and cost of sales to be booked in the quarter and year of delivery.
"Centrus values our longstanding partnerships with utilities in the United States and around the world, and appreciates the opportunity to extend and deepen those relationships with these new sales commitments," said Centrus Senior Vice President for Sales and Chief Marketing Officer John MA Donelson.