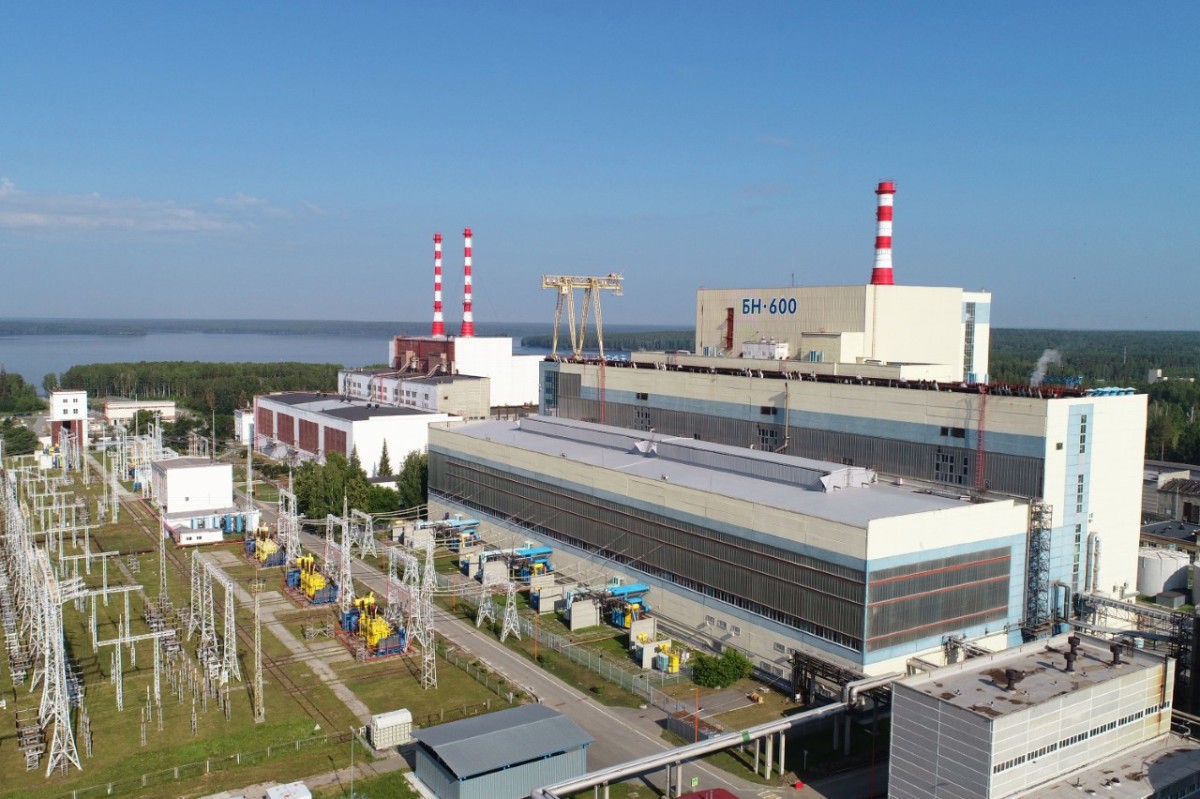 Russia's Beloyarsk NPP has said that two circulation conduits serving unit 3 have been upgraded during the recently completed scheduled preventive maintenance outage. Specialists completely reconstructed sections of water conduits, which were installed in 1964 and had been in operation for 58 years. Beloyarsk nuclear plant began operation in 1964. Units 1 and 2 - AMB-100 and AMB-200 thermal neutron reactors – have been closed for decommissioning. Beloyarsk 3, with a BN-600 fast neutron reactor began operation in 1980 and Beloyarsk 4 with a BN-800 fast reactor started up in 2015.
Circulation conduits are part of the circulating water supply system of the Beloyarsk NPP and serve to cool turbine condensers and heat exchange equipment. Reconstruction of water conduits by rehabilitation with fiberglass pipes made it possible, not only to restore the original technical characteristics of water conduits, but also to provide additional protection against bio-interference, which negatively affects the operation of thermal and mechanical equipment.
"Due to the low roughness of the new fiberglass pipes, mollusks and algae will not be able to attach themselves to the walls and create their colonies. This will reduce by several times the probability of shutting down power unit 3 for unscheduled repairs, said Sergey Mokshin, Beloyarsk Deputy Chief Engineer. "The decrease in the inner diameter is compensated by the high hydraulic characteristics of the fiberglass pipes. The result of the work done will allow us to ensure an uninterrupted supply of water for equipment cooling for many years."
Pipes with a diameter of more than 2 metres were laid for the first time in Russia using the trenchless method, whereby a new one is placed inside the old pipe. The use of relining technology made it possible to avoid major earthworks. If traditional methods had been used, then the old circulating water conduits would have to be completely dug out. The new fiberglass pipes were assembled in 3 metre pieces, which were joined through socket joints inside the old conduit, the space between the pipes was filled with concrete to increase strength.
Renovation work began in 2020. In the first two years, work was carried out to replace the right branch of the circus water conduits, and this year, when the technology was developed, the left branch was completely replaced.
---
Image: Beloyarsk nuclear power plant (courtesy of Beloyarsk NPP)