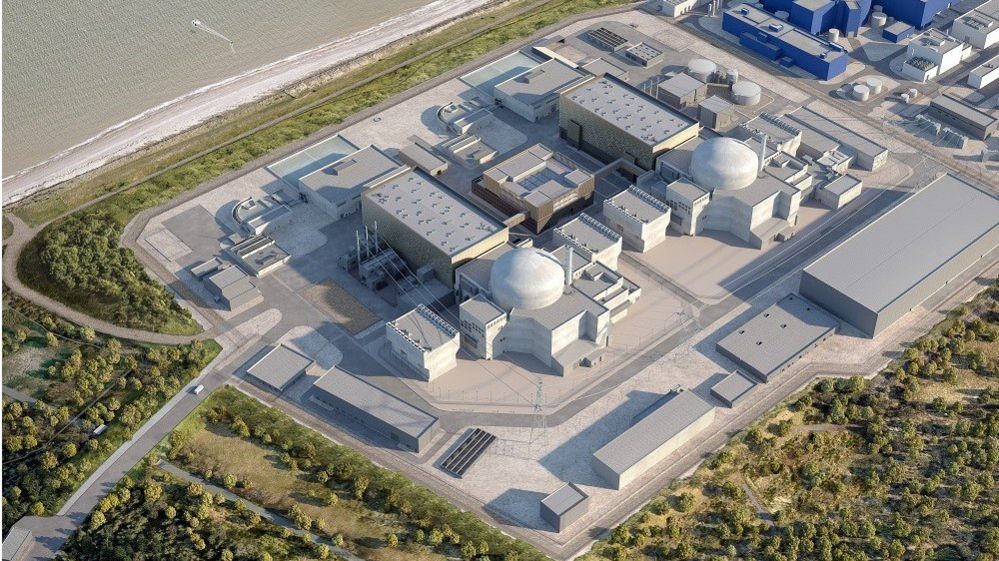 The UK Chancellor Jeremy Hunt has confirmed the government's support for construction of the Sizewell C NPP, subject to final agreement. In his Autumn Statement he said the nuclear power station would create thousands of jobs, and represented the biggest step in the UK's journey to energy independence.
He stressed the need for the UK to further increase domestic energy generation with "a major acceleration of homegrown technologies like offshore wind, carbon capture and storage, and above all nuclear." Projects such as Sizewell C will "deliver new jobs, industries and export opportunities and secure the clean, affordable energy we need to power our future economy and reach Net Zero," he said. "I can today announce that the government will proceed with the new plant at Sizewell C."
A spokesperson from Sizewell C said: "We are delighted the Government has reaffirmed its commitment to Sizewell C and look forward to concluding negotiations in the coming weeks. The new power station will strengthen the UK's energy security, lower costs for consumers and help Britain reach Net Zero.
Former UK Prime Minister Boris Johnson said in September that the Government will provide GBP700 million ($807m) in funding for Sizewell C. He noted that this is "just part of the GBP1.7bn of Government funding available for developing a large-scale nuclear project to final investment stage in this Parliament."
Sizewell C is expected to feature two EPR reactors producing 3,200MWe and it would be a "replica" of the Hinkley Point C plant, under construction in Somerset. EDF Energy submitted a development consent order (planning application) for the plant in May 2020, which was granted in July 2022.
---
Image: Artist's impression of the Sizewell C nuclear power plant