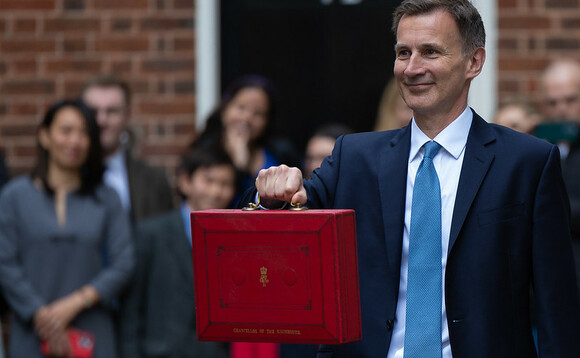 In his Spring Budget UK Chancellor Jeremy Hunt said the Government would class nuclear energy as environmentally sustainable in its green taxonomy, to give it access to the same investment incentives as renewables. "Increasing nuclear capacity is vital to meet our net-zero obligations. So, to encourage private sector investment into our nuclear programme, today I confirm that subject to consultation nuclear power will be classed as environmentally sustainable." He said this will give nuclear power the same "investment incentives" as renewable energy and will driver further public investment. The taxonomy had been delayed by the Government at the end of 2022 arguing that another year was needed clarify and put it into law.
Hunt announced that he would launch the Great British Nuclear (GBN) scheme to "bring down costs" and "provide opportunities" in the supply chain with a view to nuclear power providing 25% of the UK's electricity generation by 2050. He also launched a competition for small modular reactors (SMRs. "It will be completed by the end of this year and if demonstrated to be viable we will co-fund this exciting new technology," he noted. The UK had previously announced a competition for SMRs in the 2015 Autumn Statement with the first phase opening in 2016 and attracting interest from 33 eligible parties. The Chancellor affirmed a commitment made in autumn 2022 to invest £700m ($843m) in the Sizewell C NPP planned in Suffolk.
Hunt also said that he would invest up to £20bn to help develop carbon capture usage & storage (CCUS) technologies. However, none of this investment will be in place before the next general election, which could see a change of government and policy.
Professor Adrian Bull of the Dalton Nuclear Institute at the University of Manchester said: "The Chancellor's words on nuclear give a positive message, but it's more like a greatest hits compilation from the past, rather than anything new." He added: "Confirming nuclear's environmental credentials will certainly help attract investment – but it's only stating the obvious. Nuclear is as low-carbon as renewables and should always have been treated that way."
As to the GBN, Professor Bull noted that this is about the fourth time it's been announced. "What we need is to see it actually come into being, and to see a clear plan of what it will do." He continued: "And – bizarrely – he launched the first competition for SMRs. Maybe there is nobody left in Whitehall who remembers the (abortive) SMR competition which George Osborne launched back in 2015, promising an SMR in the UK in the 2020s. Let's just hope this one actually leads to something!"
Meanwhile, the UK Treasury tweeted that GBN will work to:
Enable nuclear projects
Support the UK's nuclear industry
Provide opportunities to build and invest
UK Nuclear Industry Association CEO Tom Greatrex said the Chancellor's announcements were "a huge step forward for UK energy security and net-zero". He described nuclear's inclusion in the UK green taxonomy as "a vital move, following the example set by other leading nuclear nations, and will drive crucial investment into new projects, making it cheaper and easier to finance new reactors".
---
Image: UK Chancellor, Jeremy Hunt (courtesy of BBC)