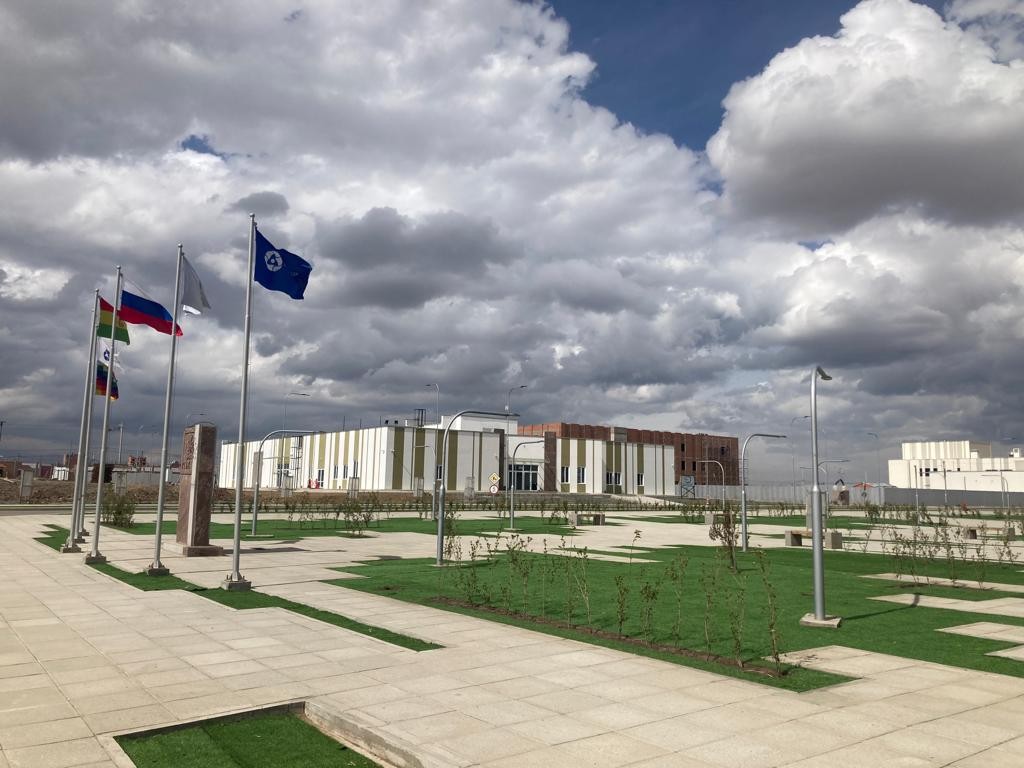 Rosatom has launched a trial operation of the first industrial facilities at the Centre for Nuclear Research and Technology (CNRT) under construction in El Alto, Bolivia, the world's highest altitude nuclear centre situated 4,000 metres above sea level. A ceremony was held to marking trial operation the first industrial facilities of the CNRT - the preclinical cyclotron-radiopharmacological complex (PCRC) and the multipurpose irradiation centre (MCC). The event was attended by CEO of the Bolivian Atomic Energy Agency Ortesia Jimenez and President of JSC Rusatom Overseas Evgeny Pakermanov.
The PCRC, equipped with a cyclotron (particle accelerator), will provide Bolivian nuclear medicine centres with radiopharmaceuticals for clinical trials of more than 5,000 patients a year. The MCC, equipped with an industrial gamma plant, improves food security and extends the shelf life of various types of crops. It can process more than 70 tons of products a day to maintain its quality and consumer properties, as well as to increase export volumes over long distances and to other countries. The MCC can also be used in the healthcare sector to sterilise a variety of medical devices.
"We are working together with Rosatom to successfully complete the implementation of the first and second stages of construction. The constructed facilities have advanced high-tech equipment," said Ortesia Jimenez. "Together with our Bolivian partners, we have done a huge amount of work, said Pakermanov. "Already today in the cyclotron complex, Bolivian students who have completed the full cycle of training receive fluoroglucose, a very important radiopharmaceutical for diagnosing oncological diseases. Just yesterday, for the first time in the history of Bolivia, we received technetium, another drug that, due to technological difficulties, can only be produced in a few countries of the world."
After completing all the tests and obtaining the necessary licences from the Bolivian regulatory authorities, the PCRC will start supplying radiopharmaceuticals to Bolivian clinics in the near future. The first radioactive sources have already been loaded and on 5 August, test irradiation of a batch of medical devices was successfully carried out.
The CNRT construction project is being implemented by the Bolivian Atomic Energy Agency (ABEN) in cooperation with JSC GSPI (part of the control loop of JSC Rusatom Overseas). The first and second stages of construction have been completed- the PCRC and MCC. In parallel, construction and installation work continues on the third and fourth stages of the centre, which include the reactor complex and laboratory buildings. In the summer of 2021, first concrete was poured for the building where the first research reactor in Bolivia will be located. The target completion date for the project is 2025.
---
Image: The Centre for Research and Development in Nuclear Technology in Bolivia (photo courtesy of Rusatom Overseas)