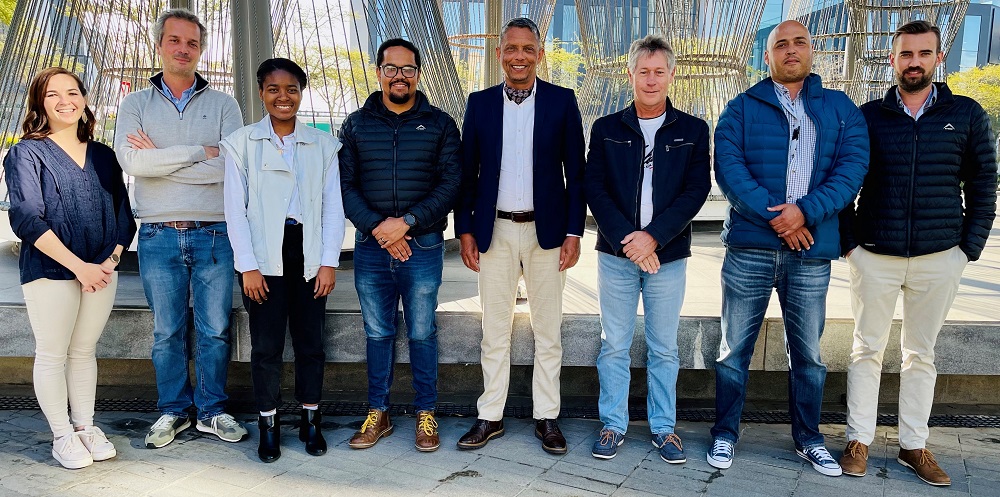 Tractebel has said it will continue to provide engineering support to South African power company, Eskom, to help extend the operational life of the Koeberg NPP by 20 years, in line with a government decision in 2019. The two 970MWe pressurised water reactors at Koeberg were built by Framatome, and began commercial operation in 1984 and 1985. They generate about 5% of the South Africa's electricity.
Tractebel recently signed a contract with Eskom "that includes our company in a panel of suppliers for the Koeberg NPP in South Africa for the next three years". It added: "Our engineers have been providing operational support to the operator since 2014. The new contract paves the way for continuous and long-term collaboration and shows how our expertise is recognised in the country."
Under the new contract, Tractebel has already been awarded two of the five tasks that have been identified so far. "Our international engineers will review and update the secondary heat balance validation tool and the plant thermodynamic model. Jointly with sub-contractor Curtiss-Wright, they will update and integrate into the model the latest plant modifications, such as the replacement of the steam generators." Tractebel's local engineers will also carry out studies to contribute to updating the regulatory documents for the long-term operation project for Eskom. They will integrate the modifications into documents for the Eskom engineering team.
Tractebel's collaboration with Eskom dates back to 2014 when it was tasked with defining the specifications for the replacement of the steam generators on both Koeberg units. Since 2015, it has provided Owner's Engineering support services for this project." Our experts also carried out the quality inspection during the manufacturing of the reactor pressure vessel head that was installed in 2022," Tractebel said.
"We are looking forward to continuing our support of Eskom with our international experts and with our local team. We have been working closely with the operator for over eight years. Since 2019, we have been awarded most of the contracts that we applied for, which demonstrates that the operator is satisfied by the work that we have carried out," said Tanguy Germeau, Managing Director, Tractebel South Africa.
---
Image: Tractebel's South African team (courtesy of Tractebel)