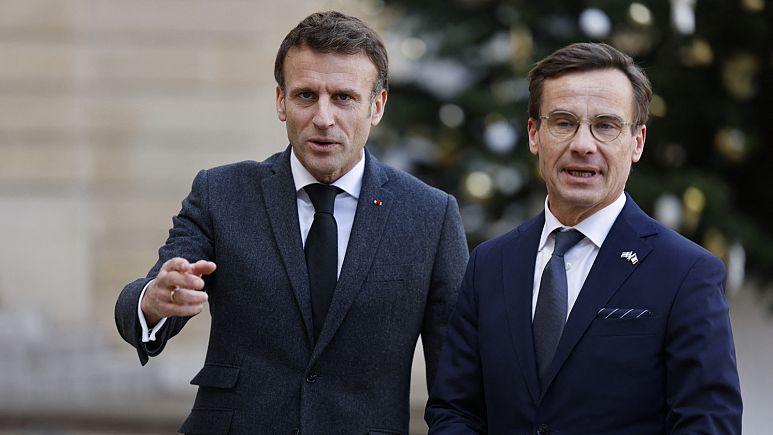 Swedish Prime Minister Ulf Kristersson says Sweden is preparing legislation to allow the construction of more NPPs to increase electricity production and energy security. The proposed new legislation, which still needs to be passed by parliament, would allow new reactors to be constructed at additional locations across Sweden. "We have an obvious need for more electricity production in Sweden," Kristersson told a news conference. "What we are doing … is changing legislation to allow for the construction of more nuclear reactors at more places."
Sweden's six nuclear power reactors provide about 40% of its electricity. In 1980, the government decided to phase out nuclear power, but parliament repealed this policy in 2010. The 1997 energy policy allowed 10 reactors to operate longer than envisaged in the phase-out policy, but nevertheless resulted in the premature closure of the two-unit Barsebäck NPP. In 2015, decisions were also made to close four older reactors by 2020 and Ringhals 1&2 were closed at the end of 2020 and 2019, several years earlier than planned.
In June 2022, Vattenfall announced it was initiating a pilot study to assess the possibility of building at least two SMRs adjacent to the Ringhals plant. The study is expected to be completed by 2024. In October, power Fortum welcomed planned investments in nuclear power.
Kristersson has made expanding nuclear power generation a key policy for his right-wing government, seeking to reverse the nuclear phase out that had increased dependence on less predictable renewables. He assumed power in mid-October after his party formed an alliance with the far-right Sweden Democrats.
The proposal will remove the current cap of 10 reactors in Sweden, as well as reverse the prohibition on reactor construction in locations where such facilities already exist. If approved by the parliament, the new law will take effect in March 2024.
Kristersson outlined the possible partnership with France during a recent trip to Paris. "The Swedish-French partnership has good potential in nuclear energy," he said in the courtyard of the Elysée Palace, alongside French President Emmanuel Macron. "The new Swedish government is determined to build new nuclear power plants and we are very impressed by the French experience," he added.
Sweden "needs to buy two nuclear reactors", he told Swedish journalists during his Paris visit. "And I am entirely open to France being one of the countries that will make sure that Sweden has more nuclear power," he added.
---
Image: Sweden's prime minister Ulf Kristersson (R) and French president Emmanuel Macron (L) (courtesy of AFP)