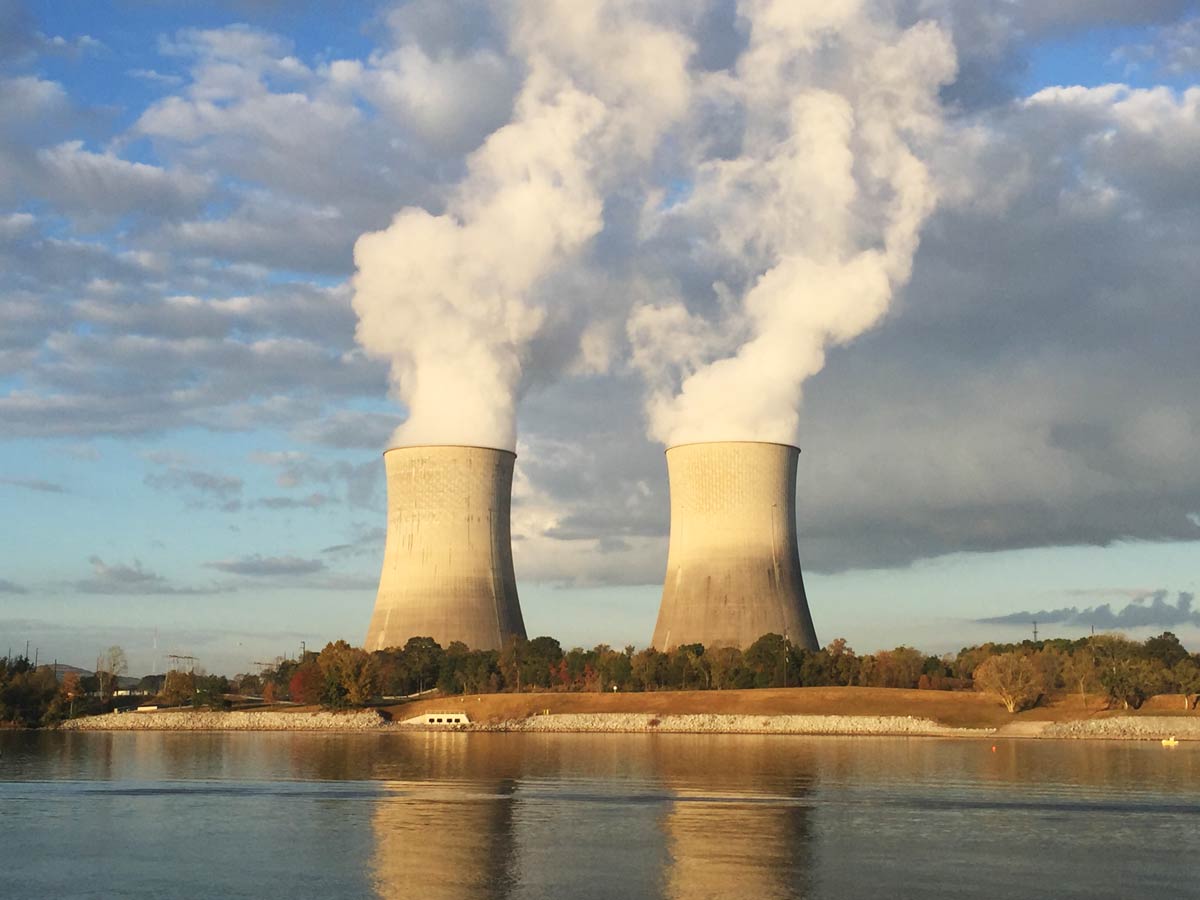 The Steam Generating Team (SGT) - a joint venture between Framatome and United Engineers & Constructors - has completed the steam generator replacement project at unit 2 of the US Tennessee Valley Authority (TVA) Watts Bar NPP. The plant returned to full operations after all four original steam generators were replaced during the scheduled outage.
Art Lembo, President of SGT said: "I'm especially proud of our team for completing this outage with zero recordable incidents and personnel exposure below ALARA goals, an accomplishment that speaks to SGT's vigilance in industrial and radiological safety."
Large component replacements are significant engineering and operational projects. To remove and replace the 67-foot, 360-ton steam generators through the reactor building, temporary openings in the reactor building dome, containment and steam generator enclosures were necessary. Precision measurements utilising meticulous metrology practices, along with optimised 3D fit-up solutions and specialised machining enabled experts to precisely place the replacement steam generators back into the existing plant configuration.
"We are very happy to have performed a significant role for TVA in their investment in the life extension of the Watts Bar plant," said Scott Reeder, CEO of United. "At United, our mission is to partner with our clients to deliver innovative and transformative infrastructure designed and built to meet the demands for today and for the future. As such, we are committed to continued support of nuclear technology as it takes its place in environmentally responsible carbon-free power supply."
SGT provides highly specialised heavy component replacement services and other major projects to the nuclear industry. Formed in 1991, SGT combines the knowledge of premier nuclear construction from United with Framatome's supply of services, fuel, engineering and heavy components for NPPs.
Construction of Watts Bar's two nuclear reactors began in 1972, but was suspended in 1985. TVA resumed work on unit 1, which started up in 1996. In 2007, TVA decided to complete unit 2, which was about 55% complete when construction stopped. The 1165MWe PWR began commercial operation in October 2016. The original steam generators on Watts Bar 1 were replaced in 2006.
---
Image: The Watts Bar nuclear plant (courtesy of TVA)