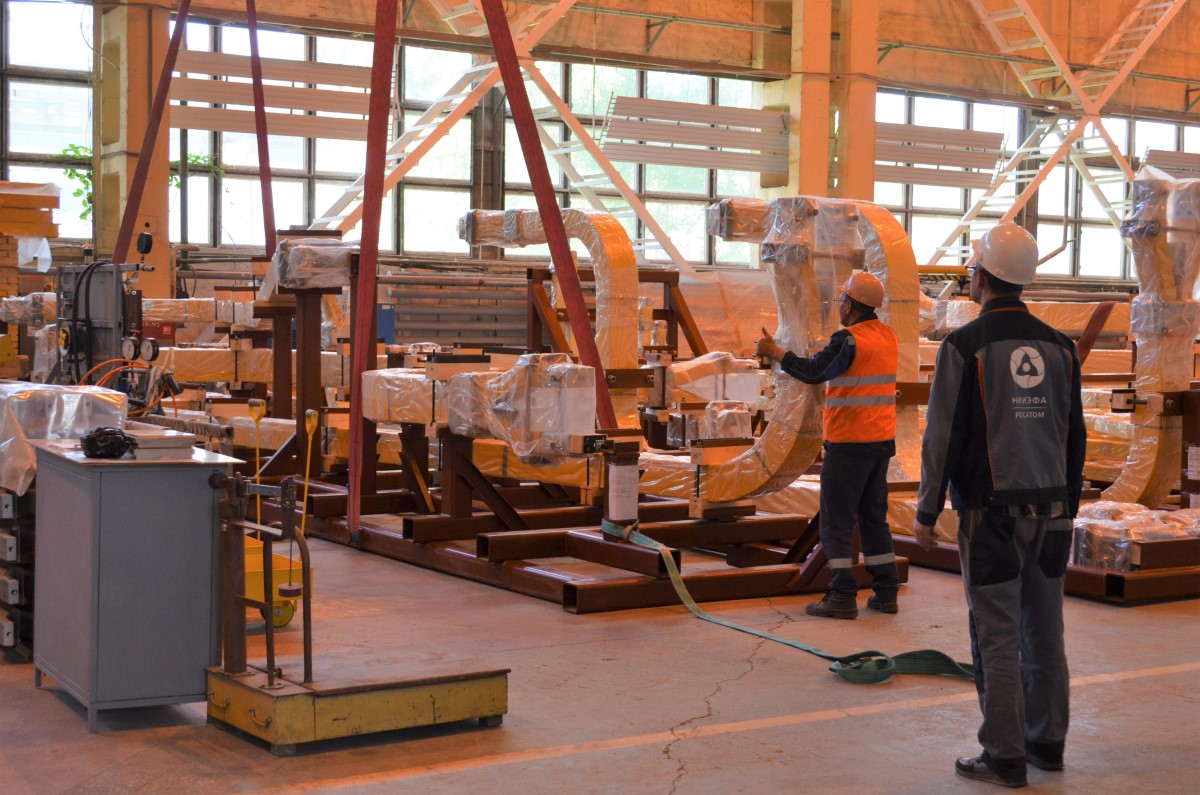 The 25th batch of Russian electrical equipment was successfully delivered to the construction site of the international thermonuclear experimental reactor Iter in France, Russia's Iter Centre has reported. The last of 14 trailers with Russian equipment, which started earlier from St Petersburg, had reached its destination in the south of France.
The delivery included a large batch of high-current busbars providing power supply to the superconducting coils of the Iter magnetic system and designed for a continuous flow of direct current of 55 kA. In addition, the scope of supply included specially designed switching devices, energy-absorbing resistors, as well as equipment for control and cooling systems. All this equipment belongs to one of the most important systems of the future installation - the power supply system and regular delivery of these components to the reactor construction site depends on compliance with Iter's project schedule, the Centre noted.
The equipment was designed and manufactured by NIIEFA JSC (part of Rosatom). It was manufactured in accordance with the Supply Agreement concluded in 2011 between the Private Institution of the State Corporation Rosatom Iter Design Centre (the Russian Agency responsible for work with Iter) and the International Organisation Iter.
---
Image: Russian electrical equipment has been successfully delivered to the construction site of the international thermonuclear experimental reactor Iter in France (courtesy of Rosatom)