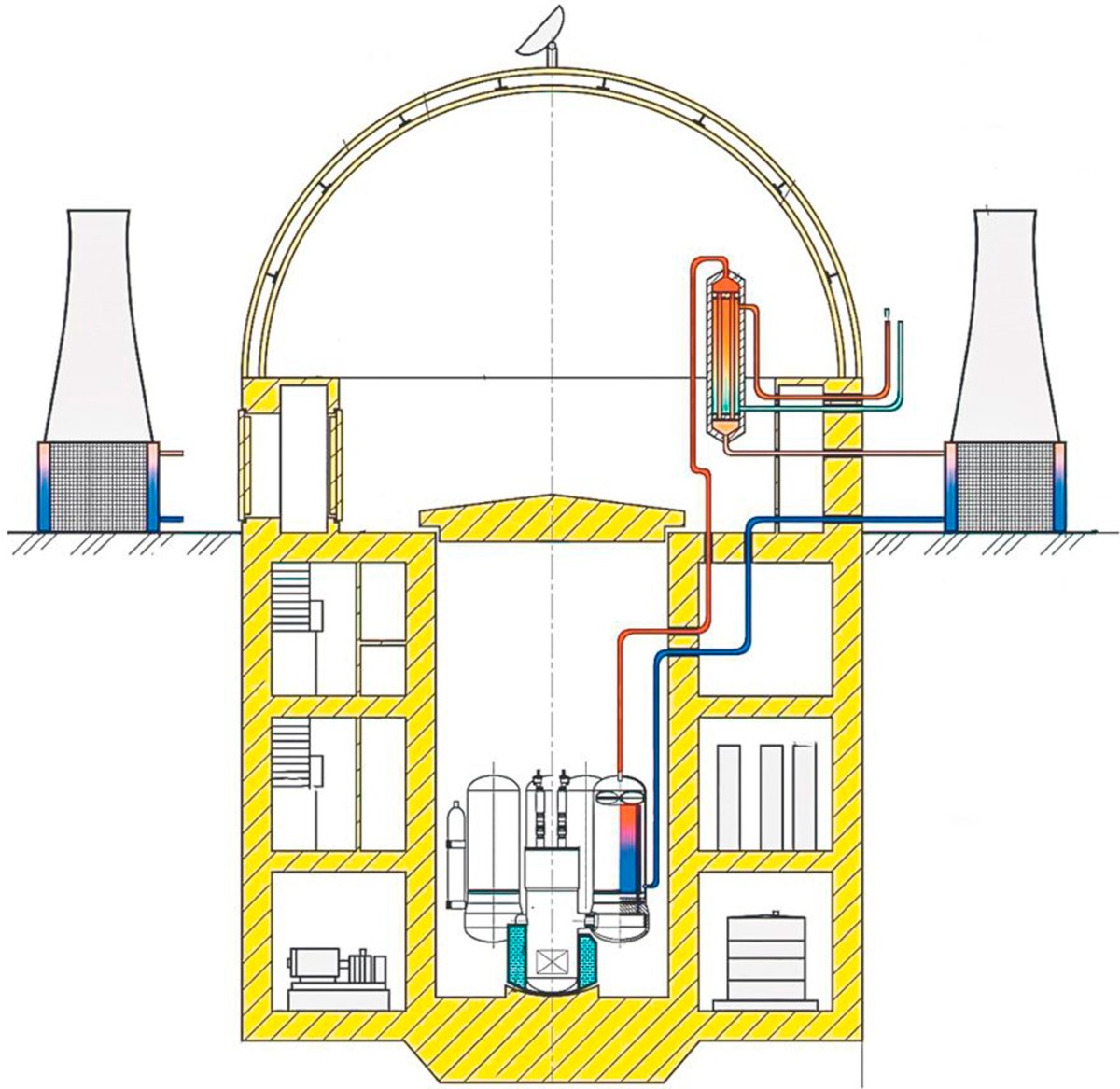 Rosatom is considering construction of a pilot nuclear thermal power plant (ATST) Elena-AM, designed for use in small remote villages. According to documents posted on Rosatom's public procurement website, the contract price for development of the reactor project is RUB 3bn ($39m).
ATST Elena-AM is intended to generate electricity and thermal energy for heat supply to consumers with a decentralised energy supply in remote and inaccessible regions. Primarily it will provide a heat supply to isolated settlements dependent on biofuel. The plant will use some of the generated electricity to cover its own needs, which will allow it to work autonomously without external power.
Heat produced by a small reactor will be converted into electricity directly, using thermoelectric generators. These are solid-state semiconductor devices that convert a temperature difference and heat flow into a useful power source using the Seebeck effect to generate voltage. Although this is less efficient than other generators, the low efficiency is offset by the ability to use some of the generated heat for heating. The nominal thermal power of the planned reactor is 7 MW and the power of the station is at least 200 kW. This is enough to heat and illuminate two or three small remote villages. The planned life of the station with a single fuel load is 40 years.
Rosatom specifies that the Elena-AM will be an unattended station without operator intervention and without any connection to external energy sources. All equipment of the reactor installation must be trouble-free for 8,400 hours (350 days), after which two-week maintenance and scheduled preventive repairs are allowed with the replacement of individual components and parts.
The station and reactor must be able to continue to operate during and after an earthquake of magnitude 8. And in the case of nine-point seismic fluctuations, automation must ensure that the station is put into safe mode. Elena-AM must be able to withstand the crash of an airplane weighing 20 tonnes at a speed of 215 m/s without loss of operability. As a design-basis accident, an aircraft weighing up to 200 tonnes at a speed of no more than 100 m/s is taken into account. In this case, the reactor should automatically go into a safe state. The station must maintain uninterrupted operation at ambient temperature between 45 degrees C in summer and minus 70 degrees C in winter.
The first Elena-type reactor and station were designed in early 1990. The project was to develop a small NPP to produce heating and energy for small remote inaccessible settlements. The first experimental industrial design of such a station was intended for a small scientific village of the Pacific Oceanological Institute in the area of Elena Bay on the island of Popova. Working drawings of the installation were developed, work stopped at this stage because of economic difficulties.
In July 1991, at a meeting in the Council of Ministers of Yakutia-Sakha autonomous republic decided to build an Elena-type station in the village of Kyusur but political turmoil put an end to these plans. Similar plans that were being developed for the far east Primorsky Territory in the villages of Krasnaya Yar, Sobolinoe and Yasenevoi and for Khabarovsk Territory in the villages of Chumikan and Neran were also dropped.
---
Image: Scheme of the power unit with the reactor "Elena-AM" (courtesy of Rosatom)