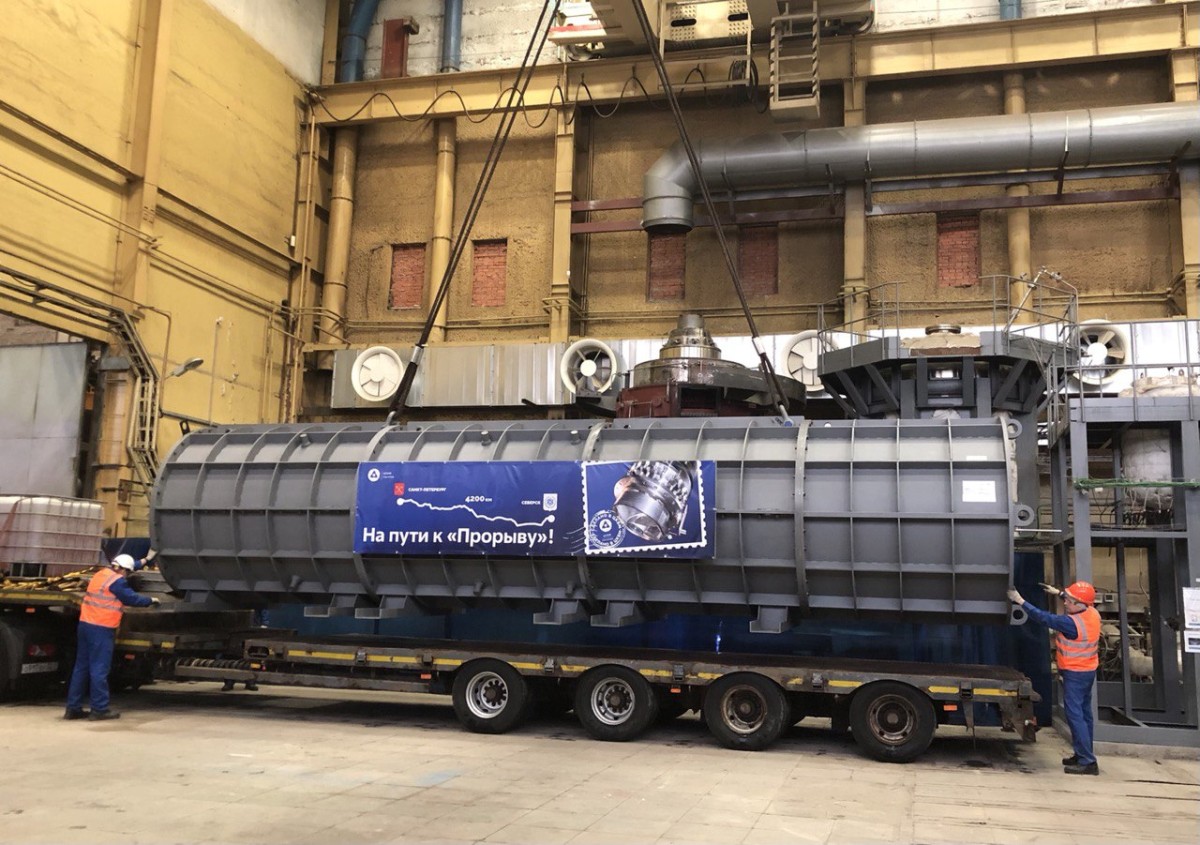 TsKBM (part of Rosatom's mechanical engineering division Atomenergomash) has shipped a prototype of the main circulation pump unit (RCPU) for the Brest-OD-300 reactor under construction at the Siberian Chemical Combine (SCC) in Seversk. Serial pumps manufactured according to this prototype will pump molten lead as coolant in the primary circuit of the reactor plant. The prototype will be tested at a stand in Seversk.
The Brest reactor is part of the ODEK facility which SCC has been responsible for implementing since 2011 the as part of the Breakthrough (Proryv) project intended to demonstrate closed fuel cycle technology. ODEK will include a module for fabrication and refabrication of nuclear fuel and a module for reprocessing irradiated fuel as well as the Brest reactor.
"Successful assembly of the RCPU prototype and its shipment is the result of many years of work and an important milestone on the way to the creation of serial pumps for the Brest-OD-300 reactor plant," said Igor Burtsev, Director General of TsKBM. "In the process of creating a pumping unit, a number of research and experimental tasks were solved to develop design solutions. New special high-alloy steels and ceramic materials were created and applied." He noted that this was being under taken in the context of Russia's programme for import substitution.
It is planned to complete tests of the prototype RCPU at the stand by the end of 2023. After testing, the designers will check the condition of the parts and assemblies to make the necessary adjustments to the design documentation and finalise the serial production. Assembly of the prototype took place at the TsKBM-2 site in the city of Sosnovy Bor, Leningrad Region. The total mass of the pumping unit, which includes a pump and an electric motor, exceeded 30 tonnes. TsKBM will manufacture four serial RCPUs for Brest as well as the main feed pump, and a reloading complex.
---
Image courtesy of Rosatom