Specialists of Russia's Concern Titan-2 are continuing construction of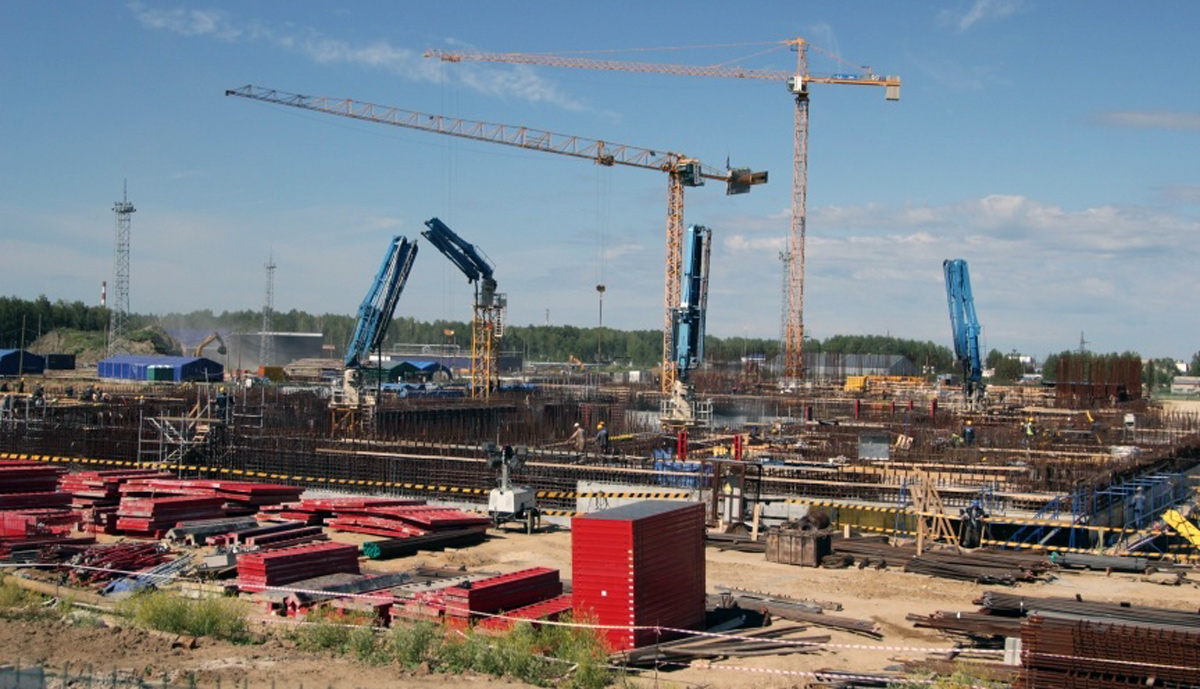 the Experimental Demonstration Energy Complex (ODEK) at the Siberian Chemical Combine (SCC) in Seversk, Tomsk Region, which is part of the Proryv (Breakthrough) project, Titan-2 has said.
Since 2011, SCC has been implementing the Proryv project to demonstrate closed fuel cycle technology. ODEK will include three unique facilities: a module for fabrication and refabrication (MPF) of uranium-plutonium nuclear fuel, a Brest-300 lead-cooled fast reactor, and a module for reprocessing and recycling irradiated fuel.
Currently, at the construction site, the installation of the exhaust pipe for the MPF has been completed. The structure, 95 metres high, was installed within two months. After the installation of the exhaust pipe, preparations began to lay the foundations for the air duct, part of which will run underground, and part outside.
An important stage of construction for the specialists of Titan-2 this year will be the installation of the Brest-OD-300 reactor. The reactor base plate weighing 160 tons will be brought from the plant in St Petersburg through the Baltic Sea along the Northern Sea Route at the end of August. Installation of the plate will begin at the end of September.
Titan-2 said all work at the construction site in Seversk is proceeding according to schedule. The facility employs 1,300 workers, including about 300 students from construction teams across Russia.
---
Image: Construction of the Experimental Demonstration Energy Complex in Russia (photo courtesy of Titan-2)