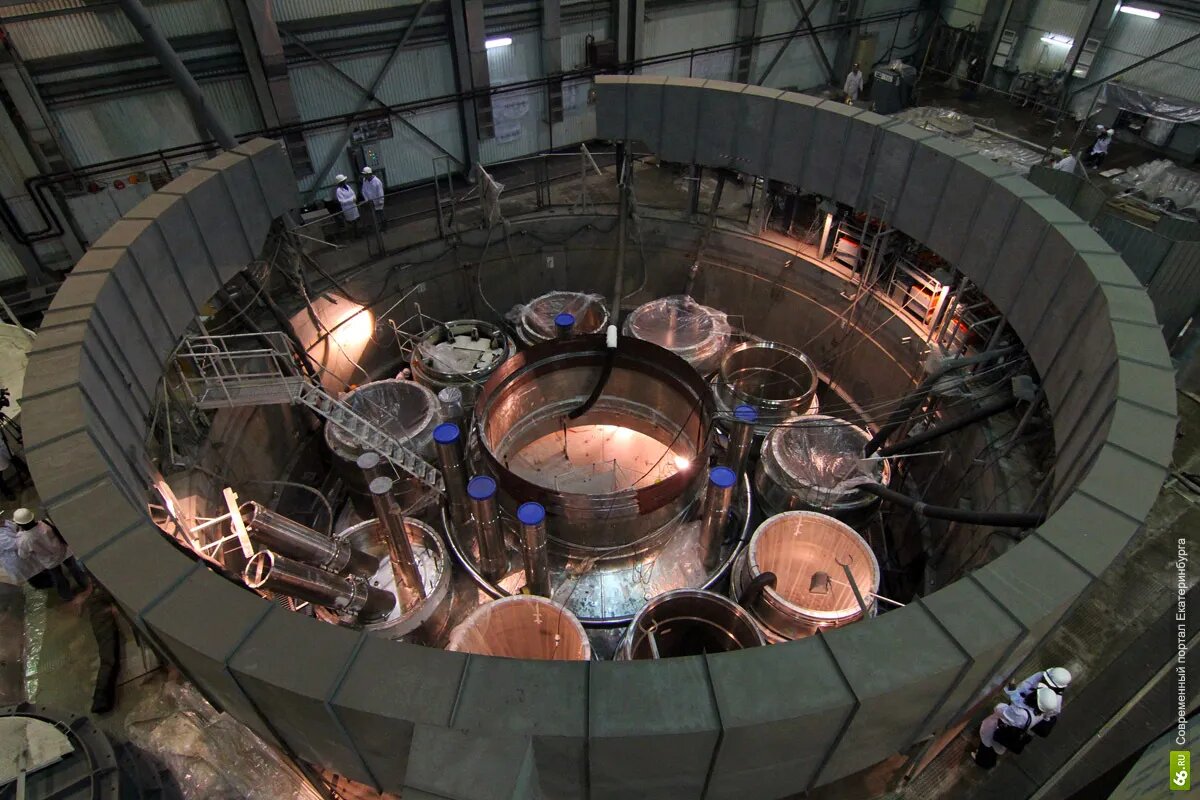 The BN-1200 fast neutron reactor planned for unit 5 of Russia's Beloyarsk NPP in the Sverdlovsk Region will be equipped with new safety equipment, in particular with thermal protection rods, Ivan Sidorov, director of the Beloyarsk NPP, has said. A decision to start construction of the BN-1200M is expected later this year.
The Beloyarsk NPP started operation in 1964. Units 1 and 2 - AMB-100 and AMB-200 thermal neutron reactors – have been closed for decommissioning. Beloyarsk 3, with a BN-600, the world's first commercial sodium-cooled fast neutron reactor, began operation in 1980. Beloyarsk 4 with a BN-800 fast reactor started up in 2015 and will be the world's first commercial fast reactor to be fuelled entirely by mixed uranium-plutonium oxide (mox) fuel.
"Of course, the BN-1200 will definitely need different equipment, because the power of the unit is greater, some the equipment will be completely new," said Siderov. "The unit will have a new security system. The passive protection rods of the BN-800 in normal operation are on the sodium surface in the primary circuit, and when the pumps are turned off, they fall into the core under their own weight, thereby shutting down the reactor. For the BN1200, it is also planned to use temperature protection rods."
The service life of the BN-1200 will be longer than the existing reactors. At the same time, work is underway at the station to extend the life of the BN-600 reactor. "The longer we operate the BN-600, the longer any new reactors will have to comply with the design specifications," he said.