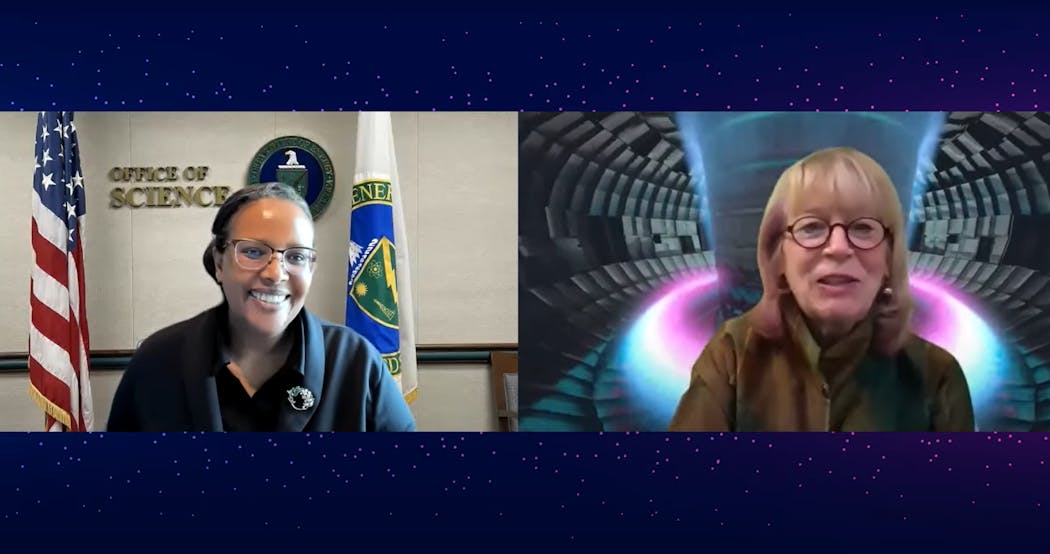 The US Department of Energy (DOE) has announced US$46M in funding for eight companies proposing designs and research & development for fusion power plants. This funding from the Milestone-Based Fusion Development Program aims to "solidify US leadership in fusion commercialisation".
US Secretary of Energy Jennifer Granholm said: "The Biden-Harris Administration is committed to partnering with innovative researchers and companies across the country to take fusion energy past the lab and toward the grid."
The awardees include:
Commonwealth Fusion Systems (Cambridge, MA)
Focused Energy Inc. (Austin, TX)
Princeton Stellarators Inc. (Branchburg, NJ)
Realta Fusion Inc. (Madison, WI)
Tokamak Energy Inc. (Bruceton Mills, WV)
Type One Energy Group (Madison, WI)
Xcimer Energy Inc. (Redwood City, CA)
Zap Energy Inc. (Everett, WA)
The funding is seen as a step towards meeting the Administration's goals listed at the March 2022 White House summit on Developing a Bold Decadal Vision for Commercial Fusion Energy. "With the passage of the Energy Act of 2020 and the CHIPS and Science Act of 2022, Congress provided clear bipartisan direction and support for the Department of Energy to undertake an ambitious programme to develop fusion technologies to be commercially deployable in the next ten years, said Senator Joe Manchin, Chairman of the US Senate Committee on Energy & Natural Resources. Representative Zoe Lofgren, Ranking Member of the US House Committee on Science, Space, & Technology said these awards "will address some of the most critical challenges to the commercialisation of fusion energy", adding "but we certainly can't stop here - recent progress and promise of fusion energy warrant our full support."
Within five to 10 years, the eight awardees will resolve scientific and technological challenges to create designs for a fusion pilot plant that will help bring fusion to both technical and commercial viability. This programme was partially inspired by the National Aeronautics & Space Administration's Commercial Orbital Transportation Services programme that helped enable commercial space launch. The total funding of $46 million is for the first 18 months, with funds coming from Fiscal Years 2022 and 2023. Projects may last up to five years, with outyear funding contingent on congressional appropriations, and continued participation from the teams contingent on satisfactory progress in meeting the negotiated milestones.
---
Image: The US Department of Energy has awarded funding to eight US fusion energy companies to advance designs and R&D for fusion power plants (courtesy of DOE)