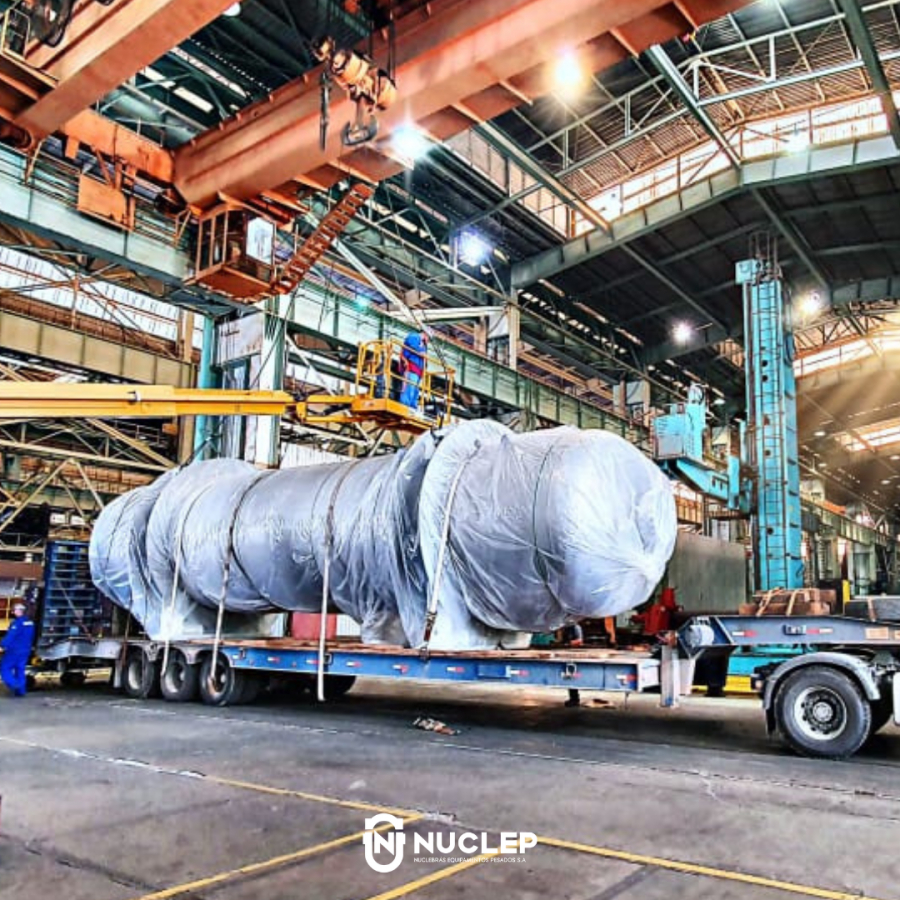 Brazil's Nuclep has delivered more strategic equipment to the Brazilian Navy (MB) for the land-based nuclear submarine propulsion prototype (Labgene), local press has reported.
The delivery was completed, according to the company's note, with the "databooks" of six Labgene Emergency Cooling System Vessels. Nuclep detailed that this delivery included two heat exchangers (TC1 and TC2), two accumulator vessels (VP3 and VP4) and two flood tanks. Nuclep said this fulfilled an important part of the company's contract with two MB organisations, the Directorate of Nuclear and Technological Development of the Navy (DDNM) and the Technological Centre of the Navy in São Paulo (CTMSP).
Labgene, an acronym for Laboratory for the Generation of Nucleoelectric Energy, is the full-scale onshore prototype of the propulsion system that will equip the future nuclear submarine Álvaro Alberto.It is a system divided into blocks in which the reactor (which is in Block 40) generates thermal energy that heats a fluid in a closed circuit. This energy, by heat exchangers, is transferred to steam generators. These produce high pressure steam that circulates in a separate circuit, in another block separate from the reactor, which turns turbines coupled to electric turbogenerators. The electrical energy then feeds the motor that will turn the submarine's shaft and propeller (in the case of the prototype on land, the shaft is coupled to a dynamometric brake that simulates the resistance to rotation).
According to the Navy the reactor will be capable of generating 48MWt. This power, in the process described above and for which a whole new system for the submarine will be built after the validation of the prototype, will produce electrical energy for both the propulsion and the various embedded systems. This energy would be enough, by way of comparison, to supply a city of 20,000 inhabitants.
Nuclep is responsible for the manufacture of equipment in Block 40, related to the nuclear reactor and its associated systems. This equipment, which is essential for safety during the operation, has the function of cooling the reactor in emergency situations.
---
Photo courtesy of Nuclep