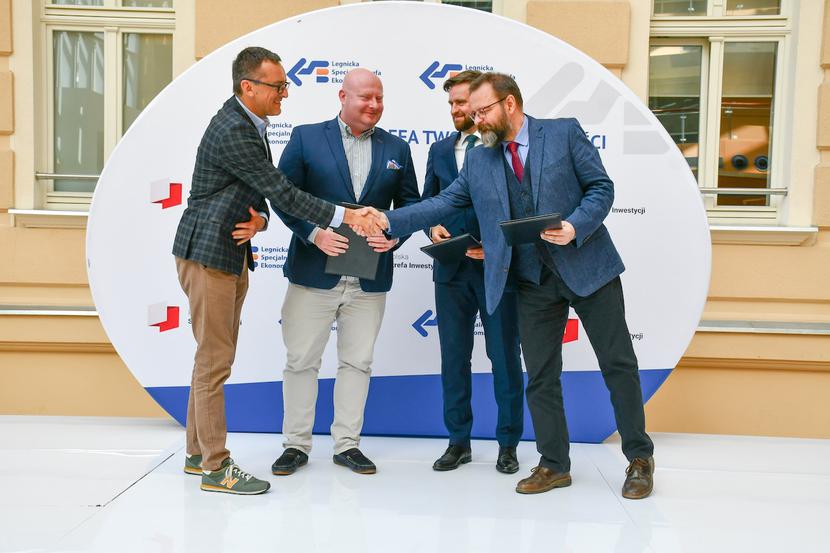 US-based Last Energy, which is developing a new fully small modular reactor (SMR), has announced an agreement with Poland's Legnica Special Economic Zone (LSSE) to scale nuclear energy in Poland. Last Energy aims to develop 10 SMRs in the LSSE to fuel industrial activity. LSSE is home to more than 75 companies and over 16,000 jobs. The 10 power plants will deliver 200MW of capacity to the region.
Last Energy said the agreement marks a significant step toward widespread SMR deployment, representing more than $1 billion in investment and more than $5 billion of electricity sales. Last Energy said its power plant uses a proven pressurised water reactor and fully modular plant design, which, it said, dramatically reduces the time and cost of plant construction. However, as yet the company has no prototype for its planned 20MWe SMR.
In June, during the 590 Congress, Last Energy also announced an agreement with Poland's Enea Group to pursue the development of Last Energy's SMRs. "Poland is one of the first countries where Last Energy plans to implement our SMR technology," said Damian Jamroz, General Manager of Last Energy Polska. "We're glad that the Legnica Special Economic Zone has expressed its interest in locating one of the planned investments in their area, as well as the intention to sign a long-term contract for the energy produced. Now, we will begin the process of identifying potential locations."
LSSE President Przemyslaw Bozek noted: "Potential investors are increasingly faced with a lack of availability of energy and gas in the quantities they need. This project would allow for a safe, stable and emission-free source of energy for factories located in the Zone. We are taking another step not only towards green energy, but also to strengthen energy security."
Bret Kugelmass, founder and CEO of Last Energy, said: "Nuclear energy offers countries a powerful strategy to achieve both. Today's agreement is a critical step toward bringing stable, reliable and cost-competitive energy to Poland, and establishing a much-needed model for how energy security and climate goals can align for the industrial sector."
The previous day, a letter of intent was signed between LSSE, Last Energy and DB Energy concerning participation in the construction and integration process in the Zone of the 10 SMRs and their operation for 24 years. Last Energy's offer covers the entire investment process - from the design concept, through design, arrangements, financing, implementation, service, maintenance and production of energy for the client, to the disposal of installations and fuel.
This was based on an agreement signed at the beginning of June between DB Energy, Last Energy and the LSSE, which was aimed at confirming the technical possibilities as well as financial and economic benefits from the implementation of SMR technology in the Zone.
Poland has become a focus for companies developing SMR technology. These include GE Hitachi Nuclear Power with Synthos Green Energy; Orlen or ZE PAK, interested in the BWRX-300 reactor; and NuScale Power in co-operation with KGHM and Tauron.
---
Image: From left to right - Dominik Brach, DB Energy CEO; Piotr Danielski, DB Energy vice president; Damian Jamroz, Last Energy Polska general manager; and Ryszard Wawryniewicz, LSSE vice president have signed a letter of agreement to scale nuclear energy in Poland (courtesy: LSEZ)