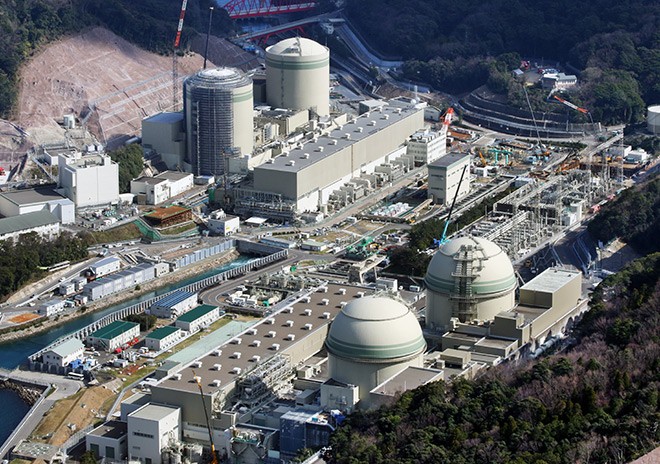 Japan's Kansai Electric Power Co has said it will seek regulatory approval to extend the life of two pressurised water reactors (PWRs) at units 3&4 of its Takahama NPP in Fukui prefecture to 60 years. The company said in a statement that inspections had found nothing significant that might cause problems if the operation period were extended and has therefore decided apply for an extension to the Nuclear Regulation Authority (NRA).
Under the stricter post Fukushima regulations, which came into force in July 2013, Japanese reactors have a nominal operating period of 40 years that can be extended a further 20 years following a special inspection to verify the integrity of reactor pressure vessels and containment vessels after 35 years of operation.
In a separate announcement, Kansai said it plans to apply for approval from the Fukui prefecture and the town of Takahama to replace the steam generators at both units and will carry out the work during scheduled outages, from June to October 2026 for unit 3 and October 2026 to February 2027 for unit 4.
Currently Japan has 33 nuclear power reactors classed as operable, but only 10 reactors have since received NRA clearance to restart in line tiwh the new regulatory requirements. Takahama 3 restarted commercial operation in 2016, and unit 4 in 2017. Another 17 reactors have applied to restart.
The Takahama plant comprises four reactors. Takahama 1&2 (780 MWe (net) PWRs began operation in 1974 and 1975, followed by units 3&4 in 1985. Takahama 1&2 - the first Japanese units to be granted a licence extension beyond 40 years under the revised regulations - are currently out of service pending the completion of a bunkered back-up control centre, as required by NRA. They are scheduled for restart in mid-2023.
---
Image: Takahama nuclear power plant (courtesy of Kansai Electric Power Co)