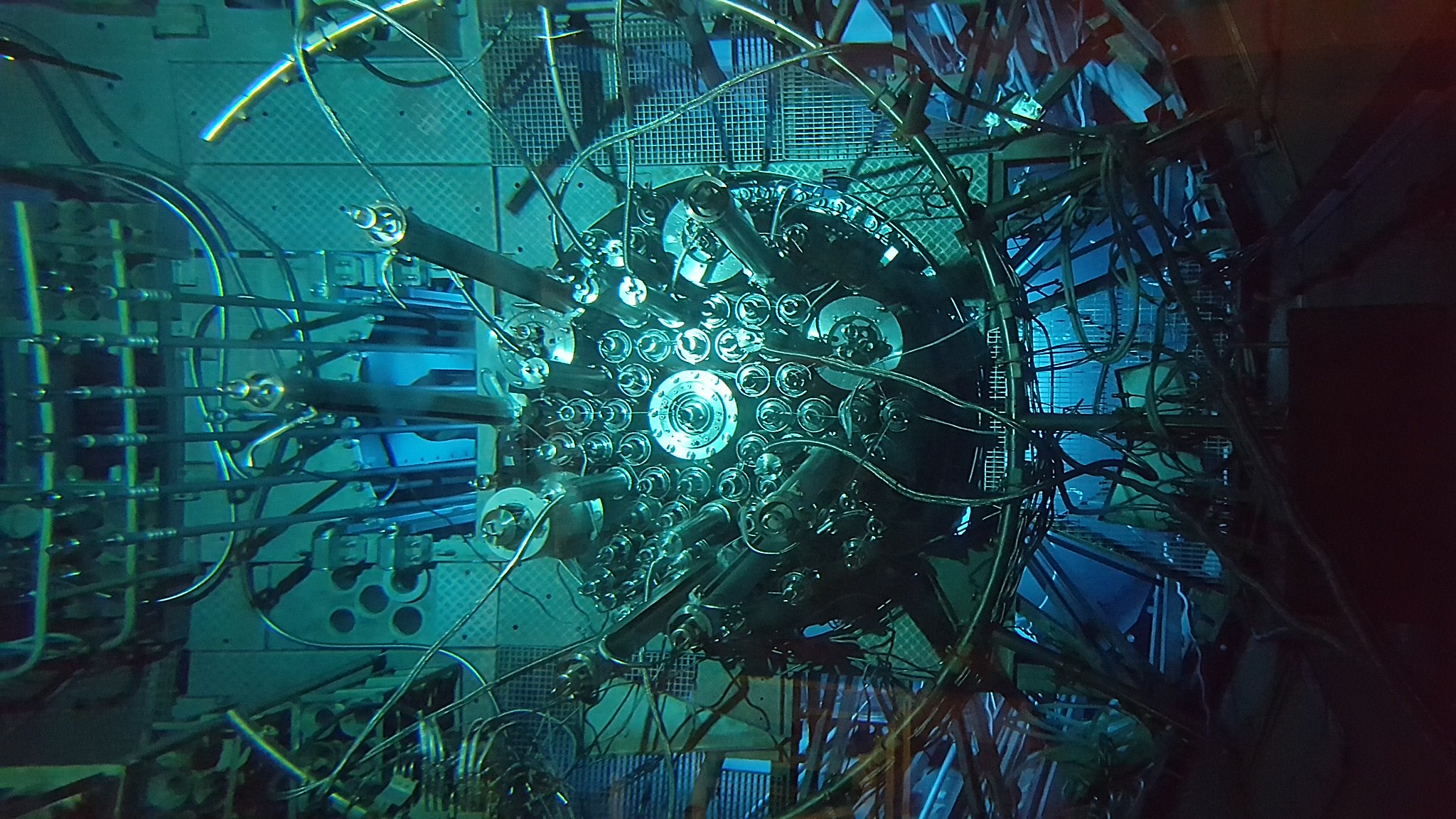 An International Atomic Energy Agency (IAEA) Integrated Safety Assessment for Research Reactors (INSARR) team said Belgium had strengthened safety at its BR2 research reactor but also found the need for further safety enhancements. The seven-day visit to (BR2 was conducted at the request of the Belgium's Federal Agency for Nuclear Control (FANC). The team comprised five experts from Argentina, Canada, the Netherlands, South Africa, and the USA, as well as three IAEA officials.
The team visited the reactor and its associated facilities and met with BR2 staff and FANC officials to assess organisational and management arrangements. The review also covered technical areas, including safety analysis, operation and maintenance programmes, radiation protection, and safety of experiments and modifications.
BR2 is one of three operating research reactors at the Belgian Nuclear Research Centre (SCK-CEN) in Mol. It began operation in 1963 and is one of the world's most powerful research reactors, supplying roughly one quarter of the global production of radioisotopes for medical purposes. In addition, BR2 produces radioisotopes for industrial purposes and develops doped silicon, which forms a semiconductor material that provides the basic substance for electronic components.
BR2 underwent periodic safety reviews in 1986, 1996 and 2016, and is permitted to operate until its next periodic safety review, planned for July 2026. A decision may then be taken on permitting reactor operation for a further 10 years. BR2 uses highly enriched uranium (HEU) but plans to convert to using low enriched uranium (LEU) fuel.
"SCK-CEN has shown continued commitment to safety and established programmes and procedures in line with the IAEA safety standards," said the INSARR's team leader Amgad Shokr, Head of the IAEA's Research Reactor Safety Section. "SCK-CEN's continued observation of this established practice in planning and implementing operational safety activities, particularly those related to conversion from HEU to LEU, and refurbishment and modernisation of the reactors' systems and components, is of vital importance to safety."
The INSARR team observed the effective implementation of administrative and technical measures to ensure the safety of reactor experiments. It also welcomed the continued good practice of Belgium's voluntarily reporting on safety at BR2 to the review meetings of the Convention on Nuclear Safety.
Recommendations and suggestions for further improvements included the need for:
Strengthening the organisational structure for reactor operation by enhancing coordination of maintenance activities and the handling of radioisotope production and experimental devices.
Improving the functioning of the SCK-CEN reactor safety committee by enhancing its procedures and expanding its scope to include reviews of proposed experiments and modifications, as well as reports on regulatory inspections of the reactor.
Enhancing the clarity of operational limits and conditions by expanding them to cover all operational states of the reactor as well as periodic tests of all safety systems and components.
Strengthening existing radiological protection practices by improving the operational performance of radiation monitors at the workplace.
"We put a lot of effort into ensuring a high level of safety and making continual improvements. I am pleased to see that noted in this review," said Steven Van Dyck, BR2 Manager. "The INSARR mission provided us with valuable recommendations for further improvement, and we are committed to implementing them."
SCK-CEN will make the results publicly available and plans to request a follow-up INSARR mission in 2025.
---
Image: The BR2 research reactor (courtesy of SCK-CEN)