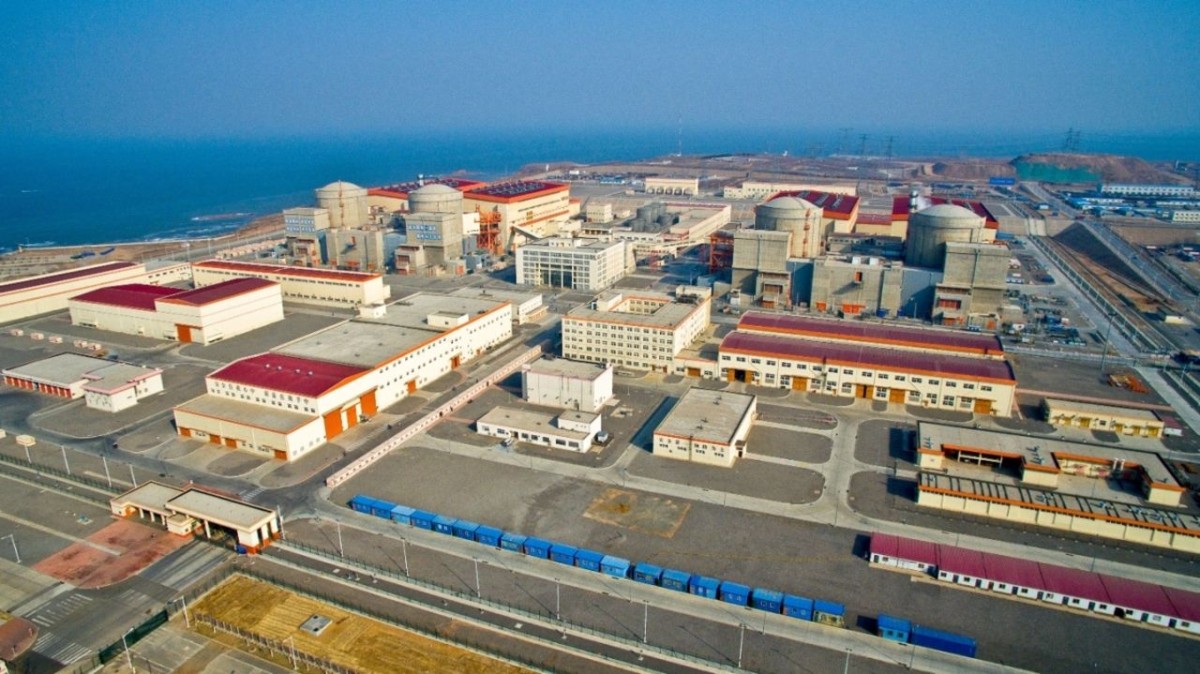 China's Hongyanhe NPP in Liaoning Province has been officially put into operation and has begun providing heat to the local area, according to plant operator China General Nuclear Power Corp (CGN). This is Northeast China's first commercial nuclear heating project and its largest electric energy investment project. It has a planned heating area of 242,400 square metres and is expected to replace the 12 coal-fired small boilers in Hongyanhe town, said the company.
The project will reduce coal consumption by 5,726 metric tons annually, and cut emissions of carbon dioxide by 14,000 tons, dust by 209 tons, sulphur dioxide by 60 tons and nitrogen oxide by 85 tons, it said.
The first phase of the Hongyanhe NPP comprised four CPR-1000 pressurised water reactors, operating 2016. The second phase consists of two ACPR-1000 reactors, which became fully operational and ready for commercial operation in June. This has substantially contributed to stabilising northeastern China's regional power supply. The six units can generate 48GWh of electricity a year, accounting for approximately 20% of Liaoning's total electricity consumption, CGN said.
Hongyanhe NPP is owned and operated by Liaoning Hongyanhe Nuclear Power Company, a joint venture between CGN and State Power Investment Corporation (SPIC), each holding a 45% stake. The Dalian Municipal Construction Investment Company holds the remaining 10%. In March Liaoning Hongyanhe Nuclear Power signed an agreement with Liaoning's largest central heating enterprise, SPIC subsidiary State Power Investment Northeast Electric Power Company, for a district heating project at the Hongyanhe plant.
In addition to Hongyanhe, the third phase of the Haiyang nuclear energy heating project in Shandong province, currently under construction, is expected to start providing clean heating by 2023, said Liu Yongde, chief engineer of SPIC. Nuclear heating was used by more than 200,000 residents in Haiyang for 143 days during the previous winter, and the company plans to expand the heating area to the entire Jiaodong peninsula, Liu said.
---
Image: China's Hongyanhe nuclear power plant (courtesy of CGN)