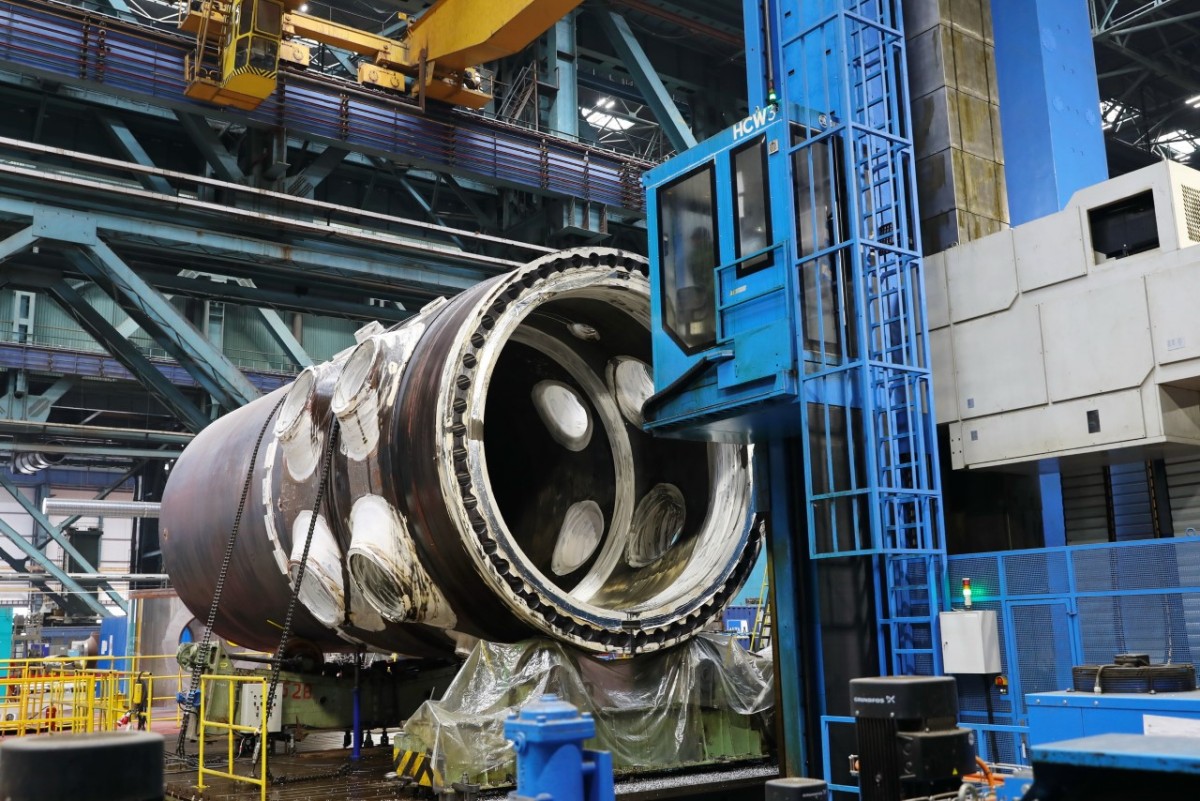 The Volgodonsk branch of AEM-Technologies (part of the mechanical engineering division of Rosatom, Atomenergomash) has completed the final heat treatment of the VVER-1000 reactor pressure vessel (RPV) for unit 5 of India's Kudankulam NPP according to Atomenergomash.
After welding the closing seam and carrying out controls, the RPV, weighing 320 tons, was moved to a gas furnace and six thermocouples were installed. The equipment was in the furnace for four days at a temperature of 650 degrees Celsius for 8-10 hours. Specialists recorded thermocouple readings for four days. This is necessary to ensure a continuous process of thermal tempering of the product. Heat treatment of the RPV is necessary to relieve the stress of welds and obtain the required mechanical properties of the metal.
Kudankulam NPP in the state of Tamil Nadu in southern India will comprise six units with VVER-1000 reactors with an installed capacity of 6000 MWe. Units 1&2 (Phase I) began commercial operation in 2014 and 2017. Construction of units 3&4 (Phase II) and 5&6 (Phase III) is underway. Based on an intergovernmental agreement between India and Russia signed in 1988, Nuclear Power Corporation of India Limited (NPCIL) is building four VVER-1000 units (3-6) at Kudankulam with Russian assistance. The expected completion date for units 3&4 is 2023.
---
Image: Final heat treatment of the VVER-1000 reactor pressure vessel for unit 5 of India's Kudankulam NPP has been completed (courtesy of Atomenergomash)